by Marcelo Guimaraes – Founder & Owner of Discover Scandinavia Tours
INTRODUCTION – Vacationing at the Top of the World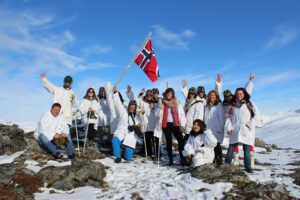 Lapland is an adventure. I am not talking about dangling from a cliff, jumping from an airplane or searching long-lost treasures in some subterranean metropolis of millennia ago. By "adventure" I mean: inherently and delightfully unique experiences. Regardless of where you come from, when you travel to Lapland you will feel like you are in a place different from all other places. Cliché ahead… but there is a certain magic to it, especially in the winter time. You have heard about it, you have wanted to explore it, but you have questions. This is my humble attempt to address them. My focus on this document will be on winter Lapland vacations, but I am sure that other seasons will be covered in future articles. Let's get to your questions, shall we?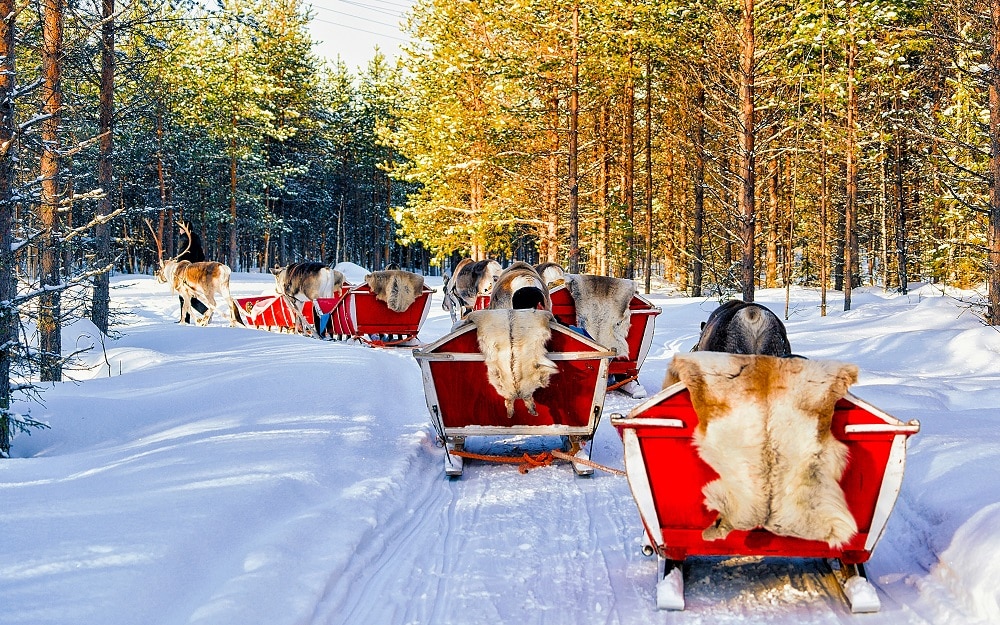 Where Is Lapland?
Most people think only of Finland, but the area called Lapland extends to Sweden, Norway and Russia as well. Specifically, it is the northern part of those countries. In the case of Finland, it corresponds to the largest region in the country as well. It is also the least-populated region, with less than 4% of the population in the entire country. That equates to untouched, tranquil wilderness for as far as the eye can see. The Norwegian Lapland is also known as Finnmark (a county which was officially dissolved in January 2020). Not only is it the northernmost part of continental Europe, but also the area where the Norwegian coastline bends eastward. Hence, it became known as the place where "East meets West." The expression is a clever one, since it addresses both the geographical aspect and the cultural fusion as well. In my view, the magic behind Lapland comes exactly from the balanced combination of exotic ingredients that defines the land:
The boundary-defiant geography;
The extreme weather;
The cultural fusion derived from local (Sami) traditions – more on that soon – and the intertwined histories of 4 nations.
Ready for more? Let's dive into it!
What Is There to Do in Lapland?
Calming beauty, fascinating culture and adrenaline-boosting activities are a guarantee when you travel to Lapland. Our focus here is on winter activities and attractions, so let's list a few of them:
Viewing the Northern Lights. I wrote an entire (and extensive) guide on how to have an awesome Northern Lights vacation, so I will recommend that for further details.
Learning about the fascinating Sámi way of life and culture. The Sámi are an indigenous people to the region and masters of reindeer and sheep herding. It is possible to attend highly-educational (and touching) seminars in traditional Sámi Lavvus (similar in design to an American tipis) given by a native Sámi. In those seminars you will hear their stories and songs, see tools and objects they craft and even taste some of their food. I have had the opportunity to attend those seminars on a couple of occasions and they are some of my best Lapland memories.
Spending the night in a room (or suite) made entirely of ice, such as in the ICEHOTEL (Sweden), Kirkenes Snow Hotel (Norway) or the SnowHotel of Kemi (Finland).
Riding snowmobiles or ATVs across the wilderness… fast!
Driving your own dogsled and visiting a "Husky farm."
Enjoying an awesome reindeer sled ride. Kids love it. Adults love it.
Stopping by Santa's Village to see the bearded guy in red. Kids love it. Adults… take the kids there.
Trying some ice fishing, snowshoeing or skiing.
Visiting small, local museums to understand what it is like to live in the Arctic.
Let's not forget the amazing food: the number of Arctic delicacies for you to try is large, so eat away! You will find amazing restaurants in the least-expected corners.
Again, these are just a few examples. The list goes on and on.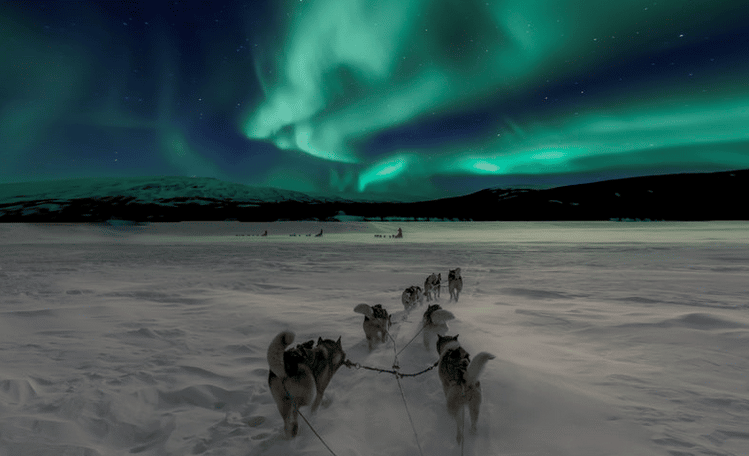 IMPORTANT:
Many activities depend on heavy snowfall and only become available in December or late November, depending on the weather. In order to experience it all, you need to reach Lapland, first. So, let's talk about that.
How Do I Get to Lapland?
To address the question properly, let's examine each country individually:
FINLAND (Finnish Lapland)
The largest hub in the
Finnish Lapland
is the town of Rovaniemi, also a popular center for tourism in the region. If you are in Helsinki, the nation's capital, you can reach Rovaniemi:
By plane, which is the most convenient way to get there. You can catch a direct flight on Finnair which will get you there in about 1.5 hours. Flights run daily.
By train. The ride is comfortable but not particularly scenic. It can take anywhere from 9 to 15 hours, depending on the train you take and the time of the year. If you are looking to maximize your sightseeing time, this is not my recommendation.
By car. Roads are mostly good, but expect to drive for at least 12 hours. Of course, driving in the winter is only recommended to those who are highly experienced with snowy conditions.
It is also possible to catch a direct Finnair flight from Helsinki to Ivalo, a town about 180 miles northeast of Rovaniemi. Ivalo is also a good location for a Lapland vacation, with great Northern Lights viewing opportunities, albeit a more rustic option than Rovaniemi. From Ivalo you can visit nearby Inari, one of the most relevant centers of Sami culture in the country and home of the excellent
Siida Museum
.
SWEDEN (Swedish Lapland)
Most travelers head to the town of Kiruna when visiting the
Swedish Lapland
. That is not surprising, given that nearby you will find the village of Jukkasjärvi, home of the original ICEHOTEL. Since 1989 it has been an iconic attraction and accommodation for travelers from all over the world who want to spend the night in a room made entirely of ice. By employing the same arguments I used for Finland, the most practical way to reach Kiruna is by plane. Can you drive or take a train there? Certainly, but it makes most sense to use your time to enjoy all the wonders offered by the location.
From Stockholm, the Swedish capital, you can take a (daily) direct flight to Kiruna on SAS (Scandinavian Airlines) or Norwegian Air. Flight time is about 1.5 hours.
Another great destination is Luleå, the largest city in the Swedish north. You will also find direct flights on SAS connecting Stockholm to Luleå in under an hour and a half. Let's not forget Abisko, a very nice village often referred to as "the best place in the world to view the Northern Lights." Check out my
Practical Northern Lights guide
to see why I don't entirely agree with the title.
NORWAY (Norwegian Lapland or Finnmark)
Despite being almost entirely wiped out during WWII, the Finnmark region has rebuilt itself beautifully. Today it offers a tremendous array of experiences that are unique to the region, in addition to great accommodations and food. One of my favorite towns in the region is Alta, home of the mesmerizing
Northern Lights Cathedral
. It offers a great alternative – as a winter destination – to the highly popular city of Tromsø and ranks high on my list of not-to-be-missed places.
From Oslo, the Norwegian capital, you can catch a direct flight to Alta on SAS or Norwegian. It will get you there in 2 hours.
Thinking of driving there from Oslo or Bergen? Don't. You are looking at a minimum of 24 hours of driving, in the winter, if everything works out perfectly.
Also awesome is the small town of Hammerfest, which carries the title of "northernmost town in the world with more than 10K inhabitants." A 3-hour drive due northeast (on road E69) will take you through the cool town of Honningsvåg – the northernmost town in mainland Norway – to the world-famous North Cape landmark, the northernmost point in Europe. Yes, there is a lot of northernmost-this and northernmost-that in Lapland. It is a bit quirky, but part of what makes the region so interesting and inviting. It was in Honningsvåg that I once watched a musical performed by local students in the "northernmost-theater in the world!" Getting to Hammerfest:
Fly from Oslo to Tromsø (SAS or Norwegian Air) and from there to Hammerfest on a flight by the local carrier Widerøe.
Alternatively, fly to Alta and from there take a hour-and-forty-minute ferry ride to Hammerfest. The ferry runs twice a day and offers a nice option to those who are not keen on flying on small planes.
I took the picture below in early 2018, while visiting Hammerfest. The landscape was incredible.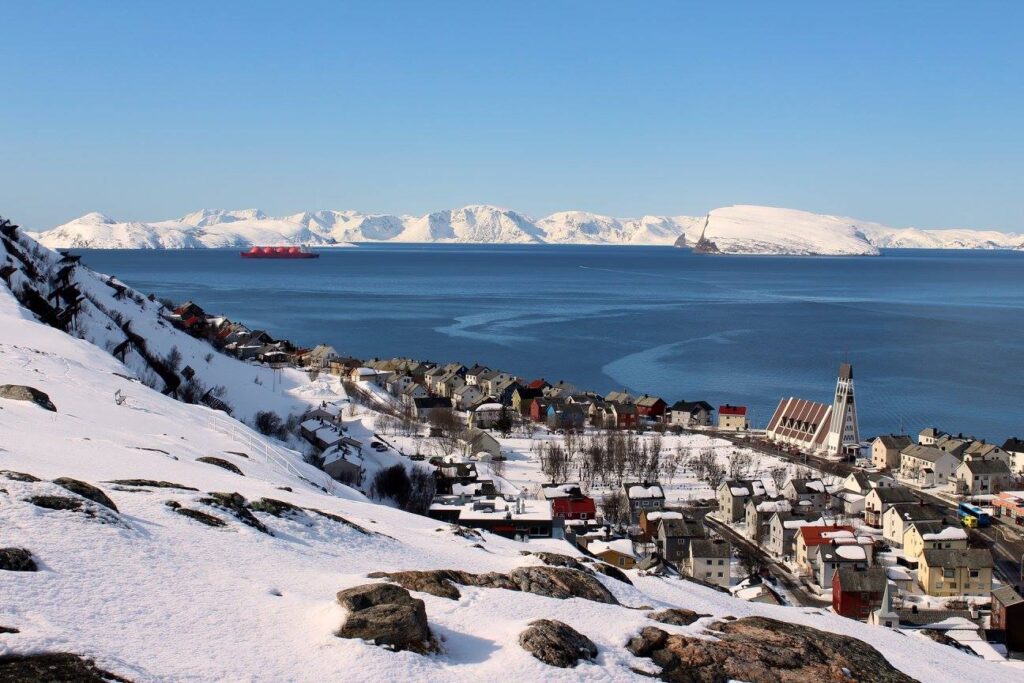 Finally, I recommend Kirkenes, near the Russian border and home to the fantastic Kirkenes Snow Hotel. King Crab safaris are a big local attraction, in addition to all other activities typical of Lapland. Clients who experience our
Deluxe Norway Winter
tour love everything about the place.
How Long Should I Stay in Lapland?
This is a question I receive from our clients frequently. Considering that all things depend on each traveler's circumstances, my general recommendations are:
For each individual country where you travel to Lapland:

Spend no less than 3 nights there. Given the amount of traveling involved and what there is to be enjoyed, less than 3 nights is not ideal.
Select 2 or 3 Lapland towns per country. That should allow you to spend a maximum of 7 nights in the region – if you have the time – and enjoy a leisurely (yet active) stay in each town. In other words: you will not be rushed and you will not be bored. We have had clients who spent a total of 3 weeks enjoying both the Lapland regions as well as the capitals in Norway, Sweden and Finland. Their feedback to us always expresses a nice balance of time-spent and pace at each location.
IMPORTANT
: on occasion we have clients who want to jump from Lapland to Lapland (country to country), skipping the capitals or other cities. In my experience, that is a mistake.
Spending a night or 2 in the capitals before and after each Lapland visit is a great idea.
It allows you to change pace, rest up before/after the adventure and it makes the logistics of transportation a lot simpler. Besides, the Scandinavian capitals are awesome and beautifully decorated in the winter time. Definitely worth a visit!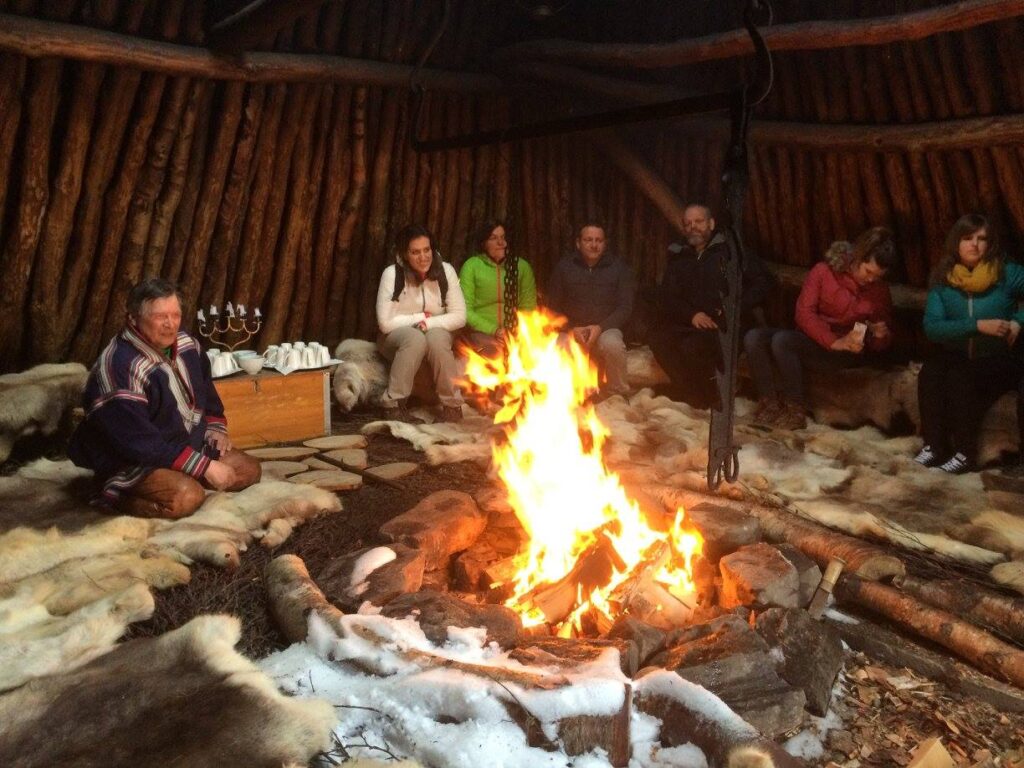 CONCLUSION – Major Takeaways
Here's a brief summary of the key points we covered:
Think Lapland, think Norway, Sweden, Finland (and Russia). Think waaaaay north.
To get to Lapland, flying is the most practical option (by far);
You will find incredible winter scenery, outstanding food, local culture and a number of high-adrenaline activities.
Northern Lights? That's the place to see them!
Plan on 3 to 7 nights per country, plus a couple of nights at each capital.
Still, the most important takeaway is: go there! Put it on your future-vacation list and, when the opportunity presents itself, treat yourself (and those you love) to an incredibly memorable winter vacation. Don't be surprised if it becomes the best one you have ever had!