Get to know us a little better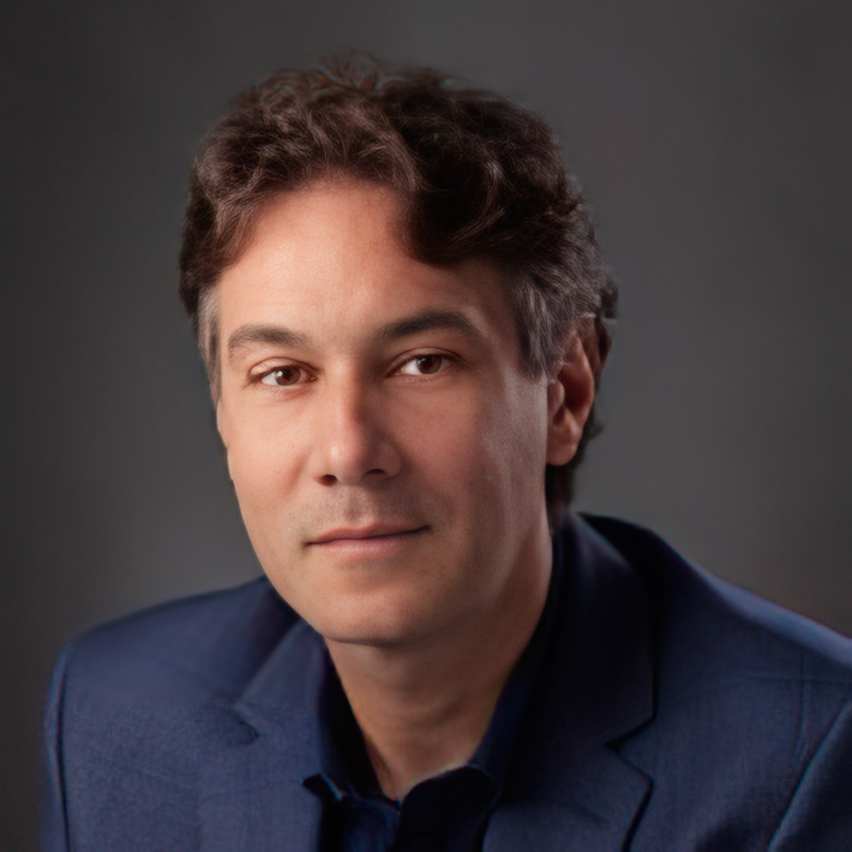 MARCELO GUIMARÃES
FOUNDER & OWNER
Marcelo, a native of Rio de Janeiro, Brazil, visited the five Nordic capitals for the first time in 2011 and fell in love with the amazing sights, tastes, sounds and all else which is characteristic of Iceland, Norway, Sweden, Denmark and Finland. He became deeply fascinated with the culture, the people and their way of life in those countries. In fact, the experience was so rich (and fun) that the seed for Discover Scandinavia Tours was, then, planted. Marcelo came back home with a vision: to showcase the wonders of Scandinavia to North American travelers and, eventually, travelers from all corners of the world.
Consequently, in 2013 Marcelo switched a 20-year career in science and engineering for the pursuit of his dream, working tirelessly and grabbing on to his vision in order to build what is now Discover Scandinavia Tours.
When he is not attempting to be the most Nordic Brazilian around by immersing himself in all things Scandinavian, Marcelo likes to spend time enjoying some of his other passions: music, martial arts, exercising, reading, Mathematics and his beautiful family: Amy (wife and business companion), wonderful little Luciana and awesome twins Ben and Emily.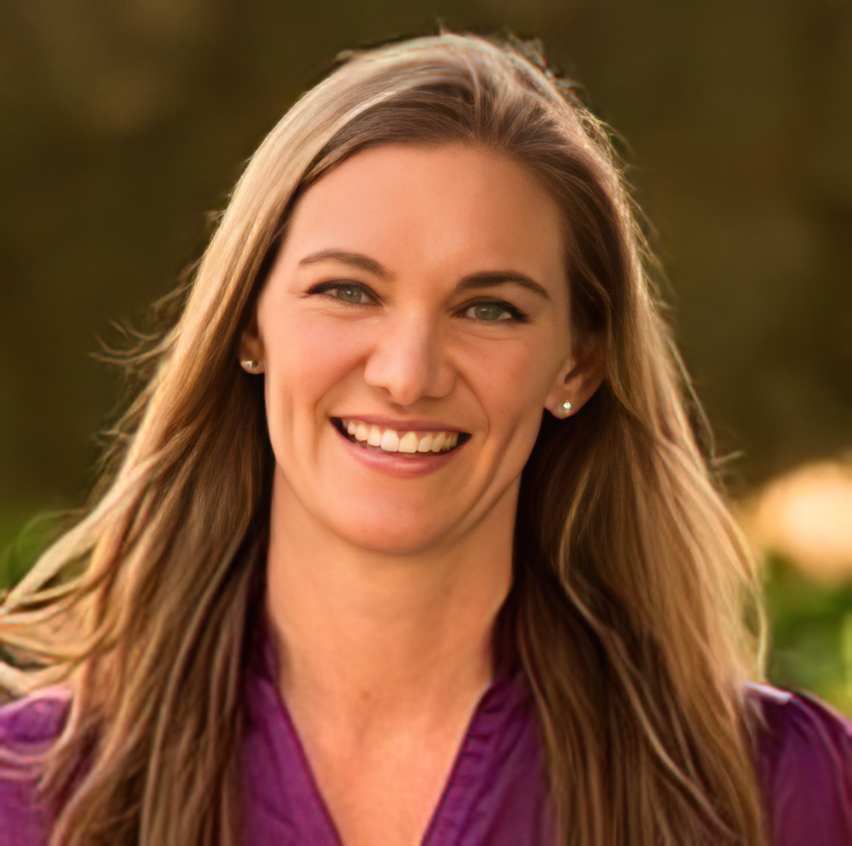 AMY CRARY​
LEAD CONSULTANT
Amy has been a part of the Discover Scandinavia Tours team since its inception in 2014. She has traveled extensively throughout Scandinavia, with a particular emphasis on Iceland and Norway, and she loves helping people to discover all that this amazing part of the world has to offer. She provided support to Marcelo during the initial formation and growth of the company, and she is passionate about expanding the company's reach so that more people can experience the wonders of Scandinavia in a truly first-class fashion. Interestingly enough… she also knows a thing or two about teeth.
When not helping to provide exceptional service to Discover Scandinavia Tour's clients, Amy loves traveling, cycling, cooking and spending time with her family (husband – Marcelo – and children Ben, Emily and Luciana – ages 16, 16 and 5 as of 2022).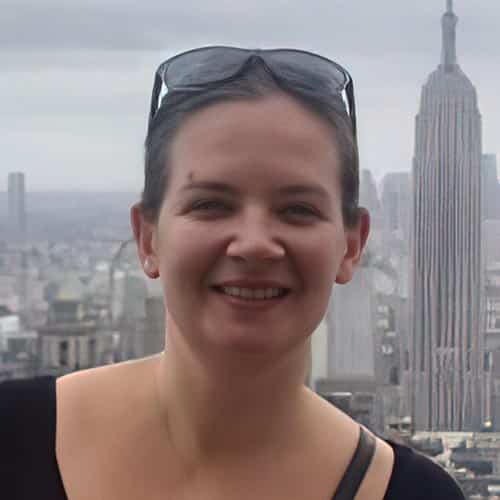 HELEN BARLOW
GENERAL MANAGER
Helen brings almost 20-years of travel industry experience to Discover Scandinavia Tours, with a background in administration and operations, she was well equipped to join our growing team as General Manager in 2022.
One of Helen's favorite travel memories was looking out of her hotel window watching the sunrise over the Venetian rooftops, followed by an early morning walk to an empty St. Mark's Square. A usually bustling tourist spot was seen in a whole new light during those early morning hours. Helen hopes to travel Europe more extensively and to take in some Scandinavian highlights, including the bucket-list experience of seeing the Northern Lights!
As well as a passion for travel, Helen is also a voracious reader, avid soccer fan and a bit of a foodie! She and her family (husband Simon and teenagers Emily and Jack), enjoy watching live sports, lounging at the pool or beach, and discovering new restaurants.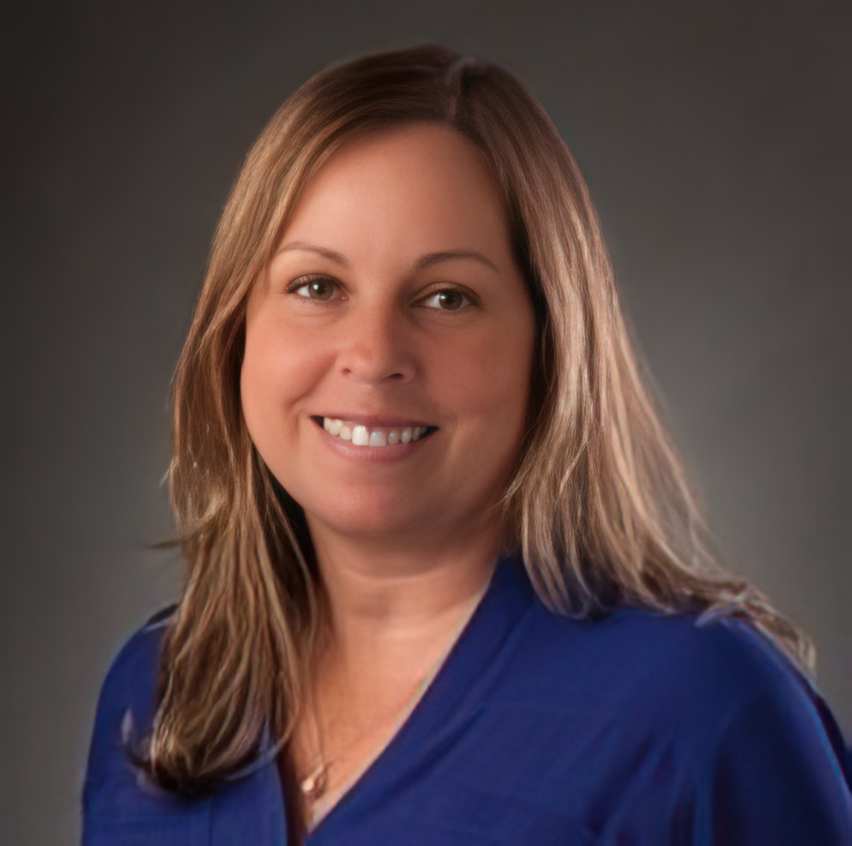 SHAWNNA ARSENAULT
LOGISTICS MANAGER - FITS
Shawnna is the solid bridge that connects Discover Scandinavia Tours to our awesome suppliers. She has a profound knowledge of the company's processes and protocols. She is also an important force when it comes to assisting our clients and answering their questions both prior to their vacations and during their time in Scandinavia.
Before coming to DST, Shawnna took some time away from the office to be a stay-at-home mother to her two children. Prior to that, she was an Office Manager at a Florida investment firm for 13 years. Shawnna has been a part of the DST team since 2017.
She is a proud wife to her husband John and a loving mother to their two children. She enjoys watching football (go Patriots!), sunny beach days and spending time with her family.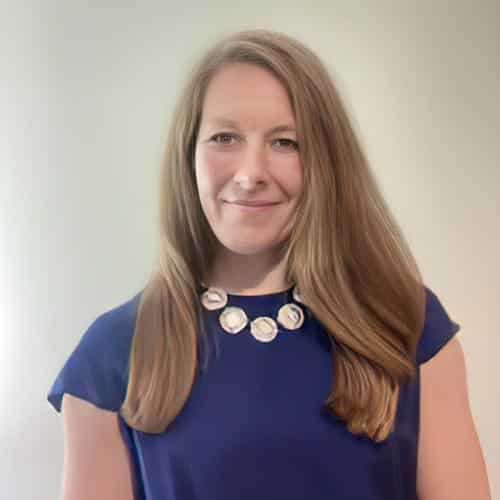 VICKY MATHISEN
LOGISTICS MANAGER - GROUPS
Victoria (Vicky) has a passion for travel and a zest for activities that include helmets and waivers. Making travel her full-time career has been a dream come true. She loves to learn about new destinations and hear clients' travel stories.
She has previously worked with Travel Leaders Group as well as in HR for the PGA TOUR. Now she brings her extensive experience in the travel industry and customer service to Discover Scandinavia Tours, where she will hold the position of Logistics Manager for Groups.
Vicky enjoys running, biking and getting out on the lake with her husband (Jon) and two sons ages 5 & 7. She also has a husky (Bella) who she skijors with during the long Minnesota winters.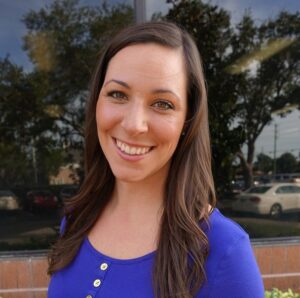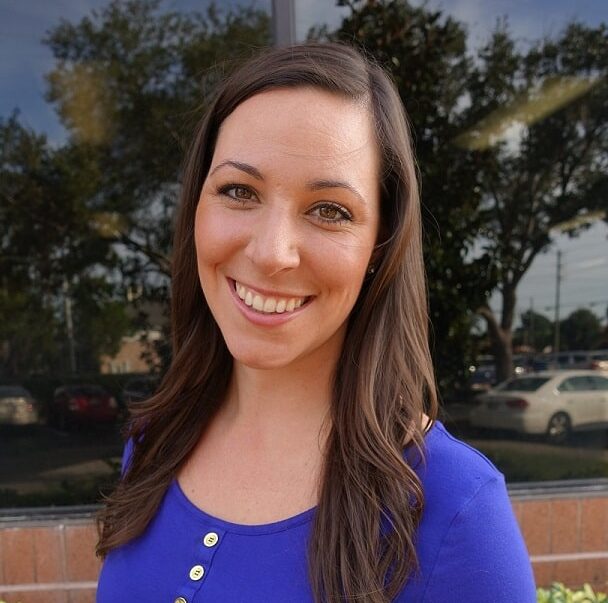 AMY STERLICCHI
NORDIC EXPERIENCE SPECIALIST
Amy is a travel enthusiast who loves helping others explore and adventure. She has been planning and assisting clients in the travel and tourism industry for 15 years. Amy brings her passion and curiosity to Discover Scandinavia Tours to help each client find the perfect itinerary for their dream vacation.
Amy has lived in 4 countries and has visited 25 countries sprawling 4 continents. When she is not planning your next getaway, she enjoys planning her own (she always has an adventure on the horizon!), running along the water, soaking up the sun with family and friends and eating ice cream regularly.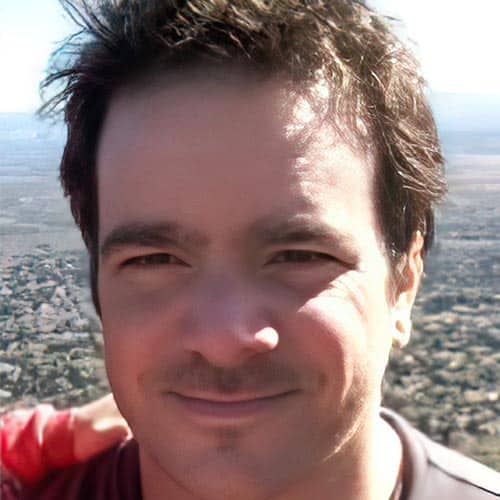 PEDRO DE ARBELAIZ
SYSTEMS SUPPORT
Pedro is a native of Buenos Aires, Argentina, and contributes with an extensive background in luxury & sports travel.
He is an enthusiastic traveler and is always in search of a new favorite destination. He loves meeting new people when travelling and engaging in endless conversations about life, culture and history… and of course tasting local delicacies and beers!
He enjoys the outdoors and exploring nature with his wife Maru and their two sons (ages 3 and 7).
His other passions in life include music, drumming, surfing and reading.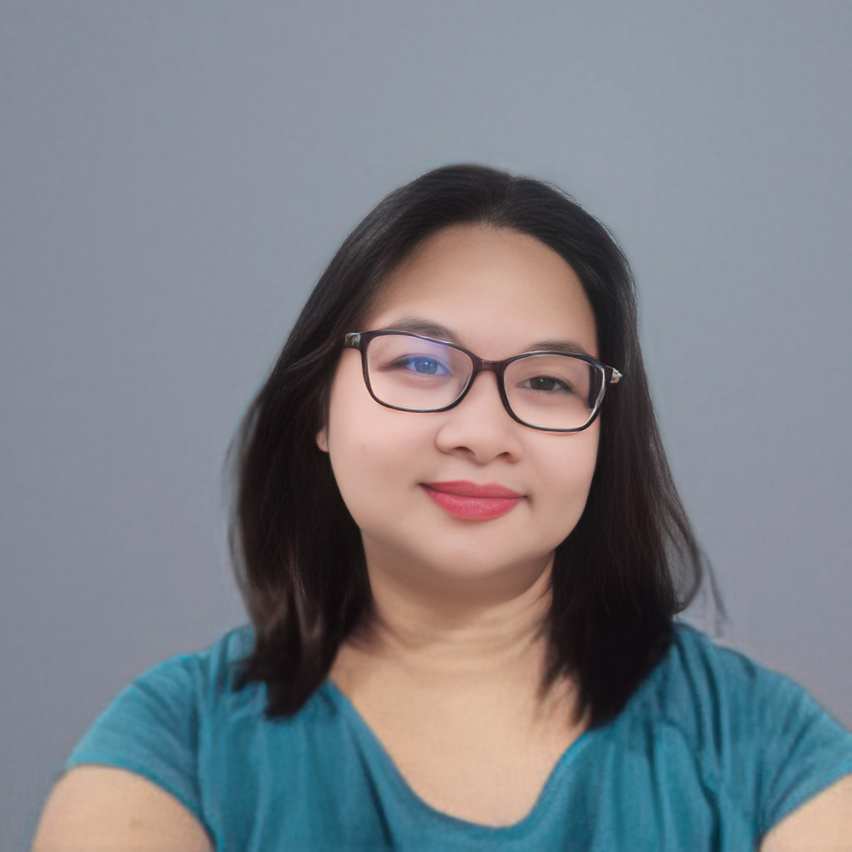 ROWENA SURALTA
SOCIAL MEDIA MANAGER
Rowena is passionate about what she does. She has been a virtual assistant for nine years and has been working with social media since 2015. It is in this area of the business that she found her calling. As a Business Management graduate she understands the marketing needs of a company, resulting in the ability to work with little need for direct supervision. Now, working as the Social Media Manager for Discover Scandinavia Tours, her work has been more challenging and exciting than ever!
Back in 2011, Marcelo Guimaraes visited the five Nordic capitals for the first time, and he instantly fell in love with the people, the culture, and the history of the region. In an effort to share his experiences with the world, he founded Discover Scandinavia Tours in 2013, which seeks to combine the best elements of Northern Europe into memorable vacations people are bound to remember for a lifetime. After a humble start, Marcelo and our team have now helped hundreds of travelers explore the exotic landscapes and meet the friendly people of Scandinavia, greatly enriching their lives in the process.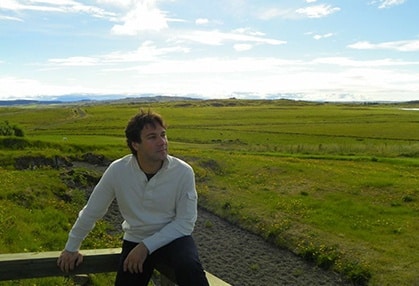 We believe that travel should be about just two things: making memories and having truly one-of-a-kind experiences. Because of this, all of our travelers always get one-on-one attention from our team, and we work closely with local experts to ensure quality and authenticity on every trip. Our goal is to turn your trip into something truly special, and we do that by paying attention to the small details that end up sticking in our clients' minds for years to come.
We aim to please the traveler whose mission is to get to the true essence of a place in the most enjoyable and comfortable way possible. That is why our tours focus on culture, history, food, nature, and we ensure that travel and accommodations are always first class. You will not be in a bordered-off resort far away from locals or staying in a downtown hostel that is overrun with college students. Our tours combine both luxury and local flavor to deliver an experience you literally can't get anywhere else in the world.