8 Day Private Winter Tour of Finland
FINNISH LAPLAND LUXE WINTER
Embark on a beautiful, private winter adventure to experience the highlights and hidden gems of the Finnish Lapland.
Discover the wonders of Helsinki's vibrant food markets, colorful architecture, and iconic landmarks.
Experience Rovaniemi as you ride a snowmobile under the Northern Lights with the crisp winter air on your face.
Smile uncontrollably while riding a reindeer sled through an Arctic forest.
Unwind as you take in the breathtaking views of nature, surrounded by tranquility, in your glass villa.
Experience the ultimate thrill of dog sledding with huskies in the wilderness.
Included In The Luxe Experience 7 nights at centrally-located, high-end hotels Flight between Helsinki to Rovaniemi & Kemi to Helsinki
Train transportation between Rovaniemi and Kemi
5 guided tours led by expert local guides
Cruise onboard Sampo Icebreaker Ship Private airport transfers in Helsinki, and city transfers as needed
All of our services to plan and implement your trip, and support while traveling
Welcome to your winter adventure in Finland! Day 1 begins with an exploration of the modern and charming capital of Helsinki, known for its attention to detail and cleanliness. From the vibrant food markets to the colorful architecture, Helsinki has plenty of sights to offer. On Day 2, experience a private walking tour that captures the charm and elegance of this vibrant city. Visit Helsinki's most iconic landmarks, including the breathtaking Temppeliaukion Church and impressive Senate Square. Don't forget to indulge in the local Finnish cuisine and immerse yourself in the city's culture. With so much to see and do, let the adventure begin!
Day 3 of your winter tour of Finnish Lapland is where the real adventure begins! Arrive in Rovaniemi, the official hometown of Santa Claus, and experience the Northern Lights on a snowmobile. Enjoy the crisp winter air on your cheeks as you speed across the snowy landscape, surrounded by the magical shimmering lights overhead. Day 4 is no less exciting as you embark on a reindeer safari through the stunning Lapland scenery. Then, prepare to be awestruck by the Northern Lights on your second tour. With nature's beauty all around and reindeer as your companions, it's a truly unique experience that will stay with you forever. Join us for a night of adventure, excitement, and unforgettable memories in the beautiful Finnish Lapland.
On Day 5 of your Finnish Lapland adventure will have you experiencing the thrill of a husky safari in the morning, followed by a scenic train ride to Kemi where you'll stay in a luxurious glass villa by the sea. Take in the stunning views of nature and unwind in your cozy villa, surrounded by tranquility. The following day, set sail on the Sampo icebreaker ship from Kemi harbor and take the plunge into the Arctic Ocean, if you dare! Enjoy stunning panoramic views and onboard amenities as you embark on this thrill-seeking adventure. This winter tour offers an unforgettable experience that combines adventure and luxury, leaving you feeling rejuvenated and exhilarated.
On Day 7 of your winter tour of Finnish Lapland, it's time to say goodbye to Kemi and head back to Helsinki with a comfortable flight. But before you head back home, take advantage of one last day to explore Helsinki's top attractions, restaurants, and shopping. Whether you're looking to sample Finnish cuisine, take a leisurely stroll through the city's beautiful parks, or explore Helsinki's famous landmarks like the Sibelius Monument or the Helsinki Cathedral, there's no shortage of things to do in this vibrant city.
On your final day, enjoy a private ride to the airport for your return flight. As you reflect on your adventure in Finnish Lapland, you'll no doubt remember the thrilling experiences of dog sledding, icebreaker ship sailing, and seeing the Northern Lights. The memories of your Finnish winter wonderland adventure will stay with you for a lifetime!
Click on the blue bars above to read about all you will experience in this program.
Prices are in USD, per person, for a private program based on the number of travelers in your party
Arrival In Finland and Relax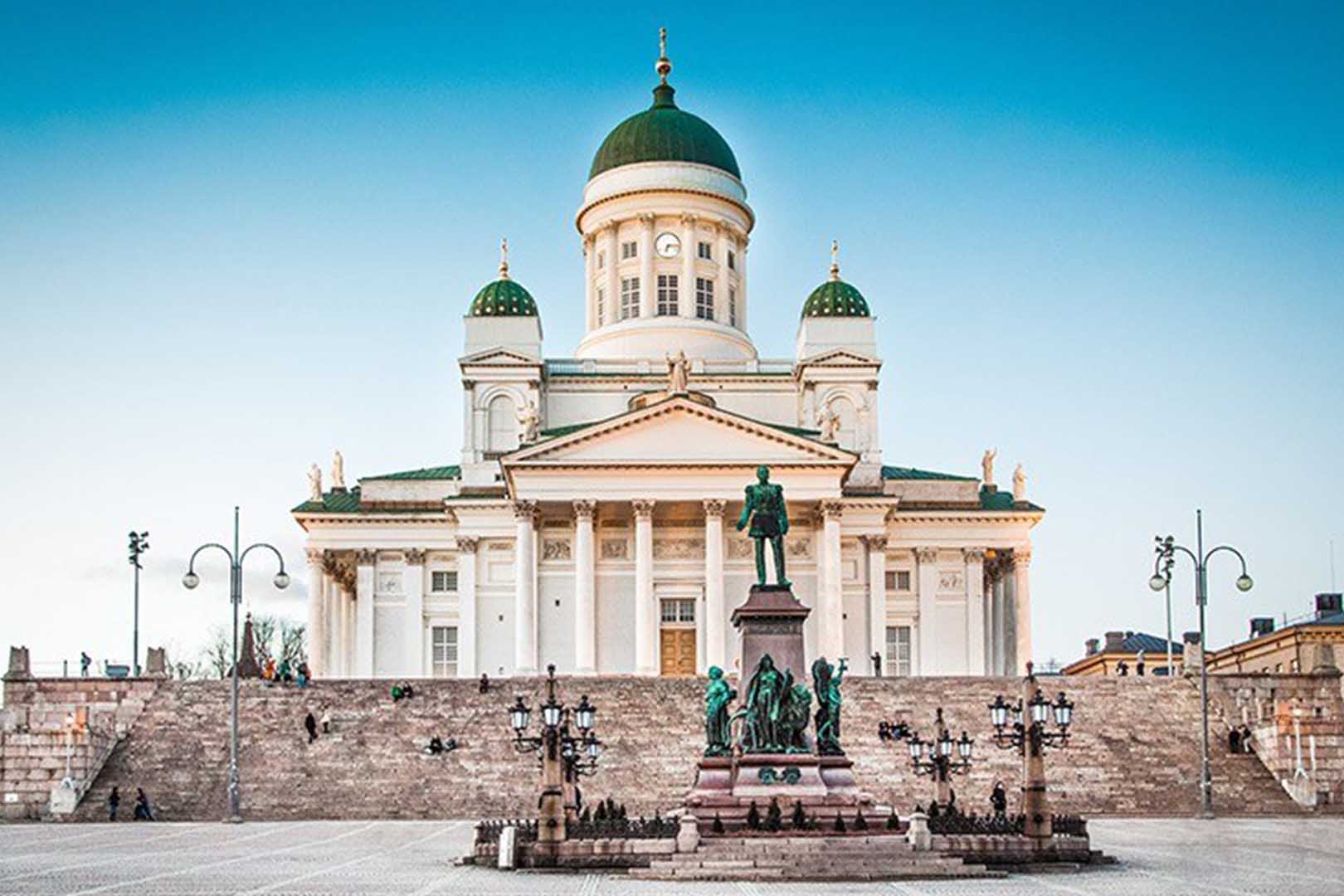 Welcome to your adventure, where you start by exploring the modern and uniquely charming Finnish capital of Helsinki, renowned for its impressive cleanliness and attention to detail.
Winter Wonderland In Helsinki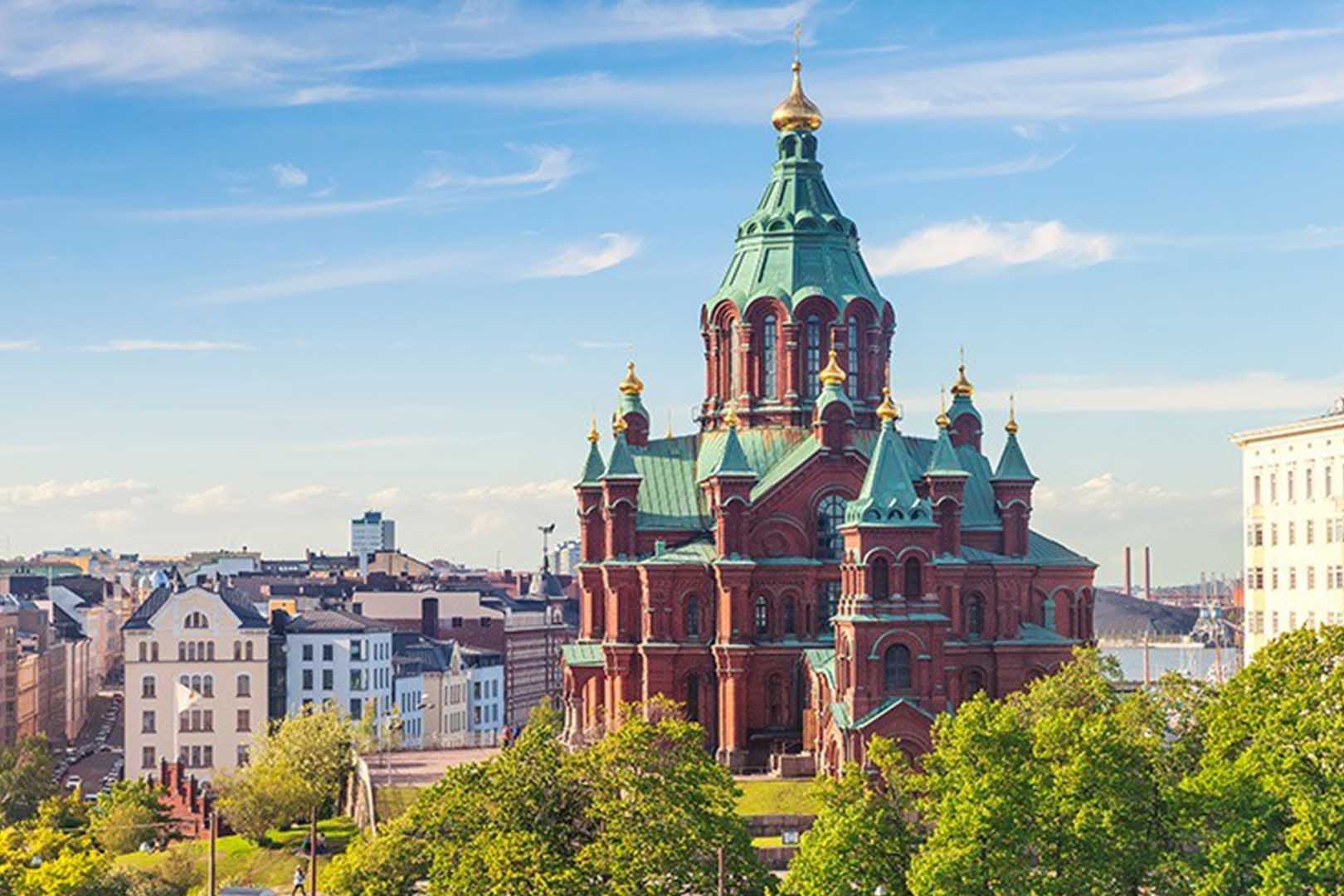 Discover Helsinki's iconic landmarks, including the stunning Temppeliaukion Church and Senate Square, on a private walking tour. Let's explore!
Rovaniemi, Capital of Finnish Lapland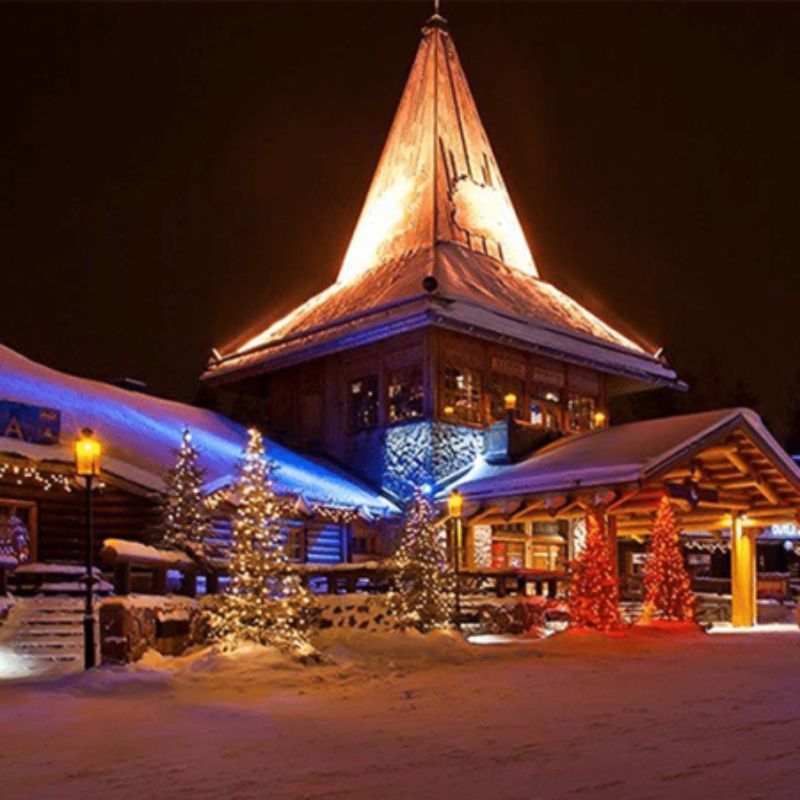 Experience the magic of Rovaniemi as you chase the Northern Lights on a snowmobile. With the crisp air and shimmering lights, it's a winter wonderland!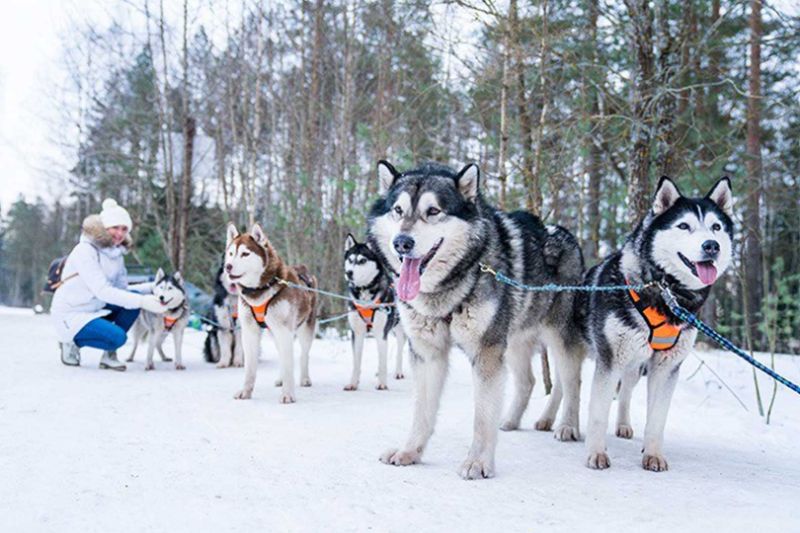 Feel the magic of Lapland with a reindeer safari and Northern Lights tour. With stunning scenery and reindeer companions, it's an unforgettable adventure!
More Northern Lights in Kemi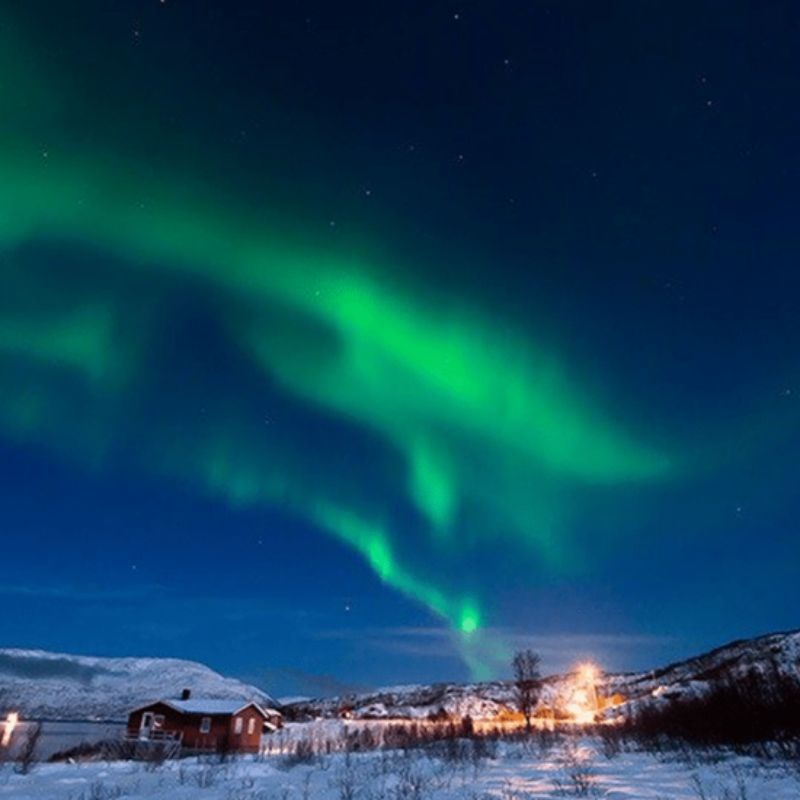 Get thrilled by husky safari in the morning & relax in luxurious glass villa by the sea in Kemi. Enjoy breathtaking scenery & unwind in nature.
Icebreaker Sampo & Glass Villa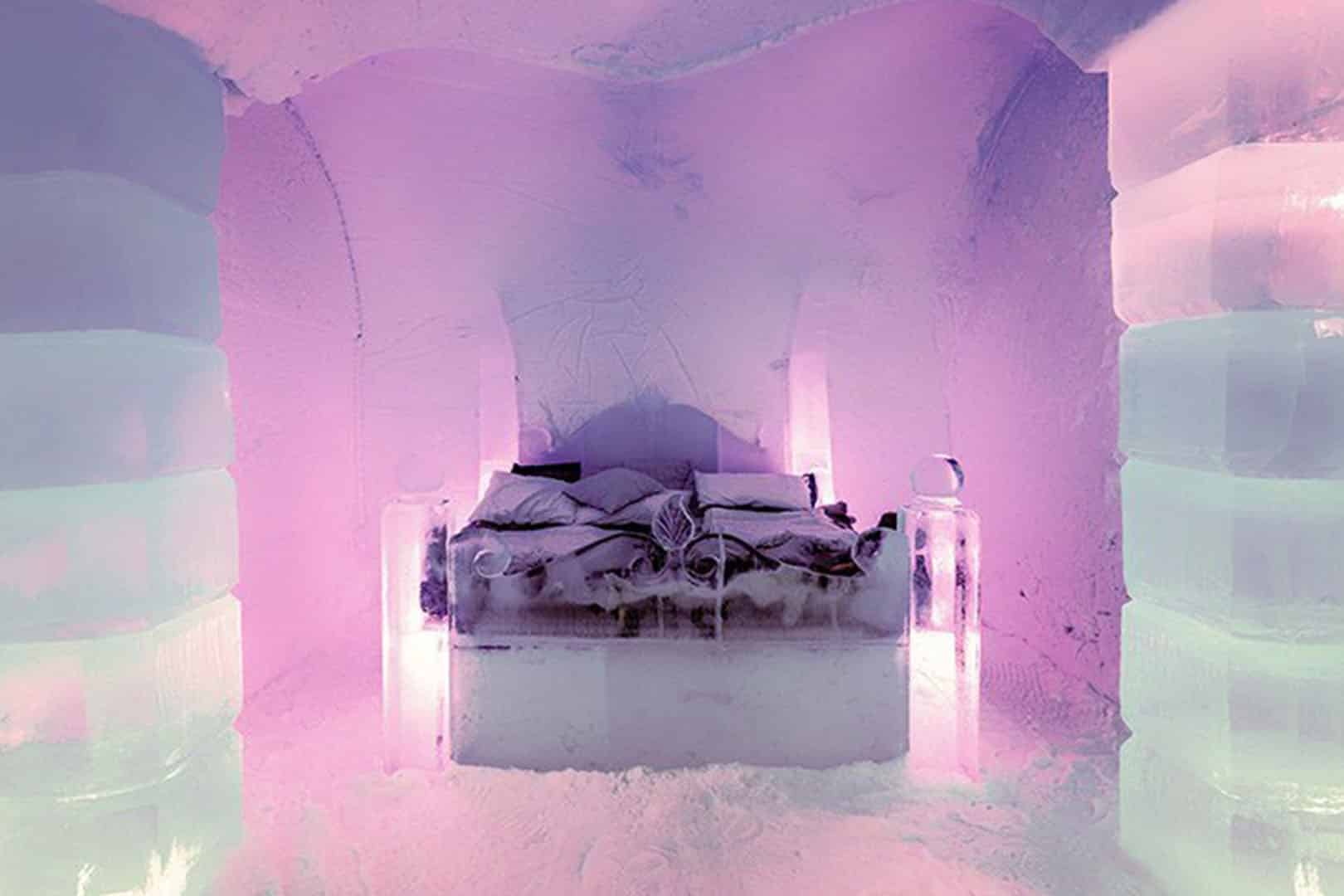 Board the Sampo icebreaker from Kemi harbor and brave a dip in the Arctic Ocean. Enjoy breathtaking views and onboard amenities on this thrill-seeking adventure!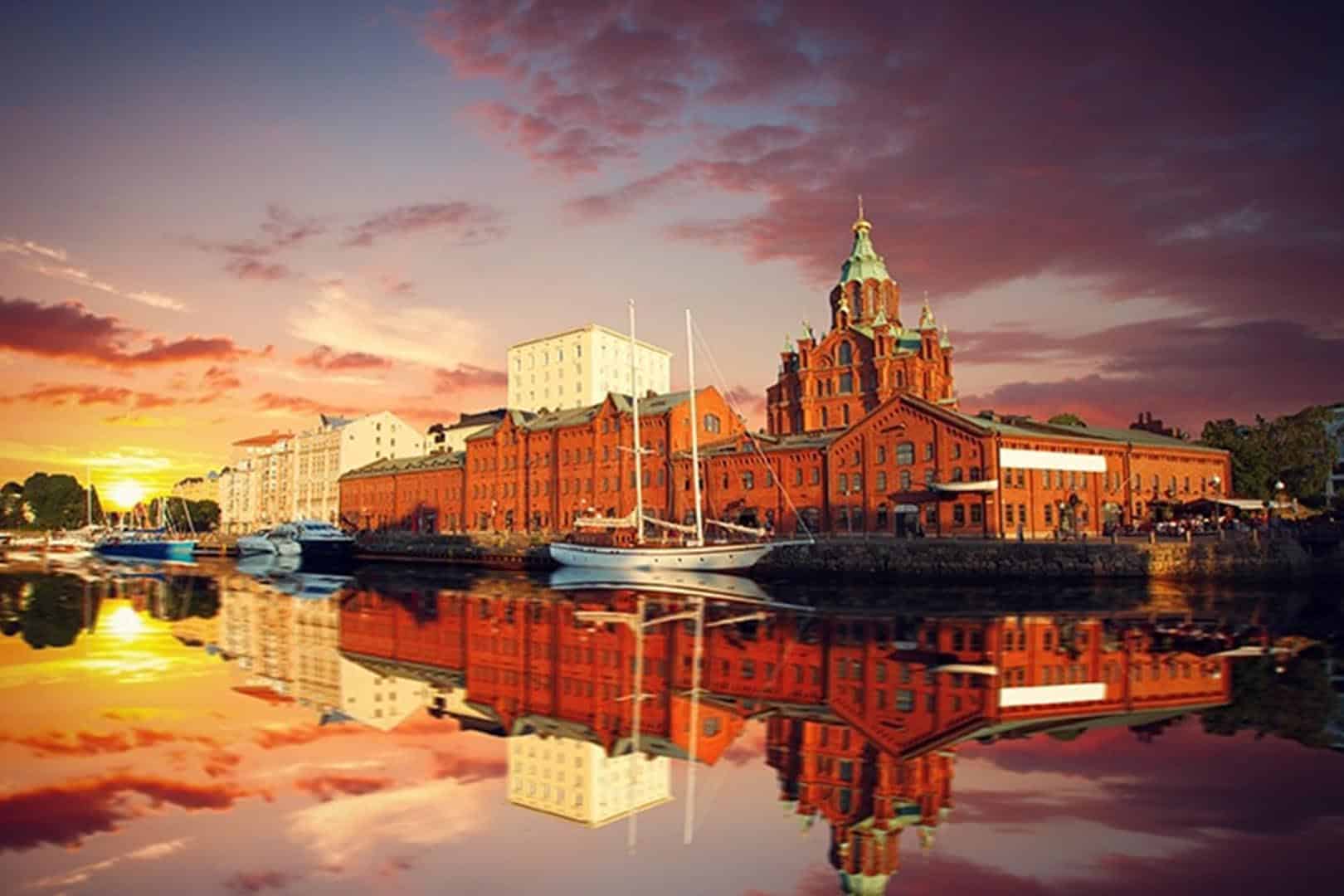 Fly comfortably back to Helsinki as the adventure in Kemi winds down. Enjoy one last day in the Finnish capital, relishing top-notch restaurants, shopping, and sightseeing to take home unforgettable memories.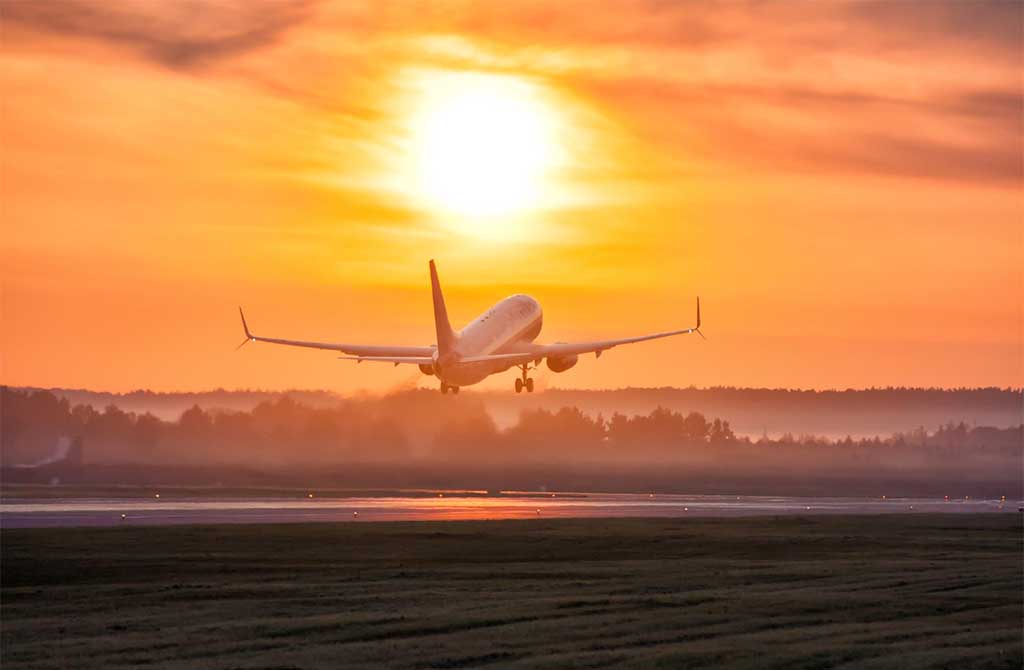 Finish your experience in comfort with a private ride to the airport for your return flight.
This is how our awesome clients described their experience on this vacation program.
Allison C.
(Walnut Creek, CA)

My husband and I used Discover Scandinavia for our recent honeymoon to Iceland. They were beyond fantastic - the itinerary was built perfectly and each one of our tours was top notch. From visiting the amazing natural sights in Iceland to a walking tour of Reykjavik, we felt like we were able to pack it all in and get the best of everything. Thanks again for a stellar trip!



Chris M.
(USA)

Our family had the trip of a lifetime! From the moment we landed, every detail of our trip had been taken care of. The tour operators Discover Scandinavia Tours uses were beyond excellent and the hotels we stayed in were top in their class. We needed to customize some of our tours to accommodate my 80 year old mother and DST went above and beyond to make sure she would have a wonderful experience, yet stay safe in the winter conditions. We had excellent communications throughout the process, even when the weather took an unexpected turn for the worst and we had to stay an extra night in one location due to road closures, DST local rep immediately jumped in to rearrange our itinerary for us. I cannot say enough wonderful things about DST and their tours. Our family has travelled the world and this tour company and trip was Top 10 worthy!


Tom J.
(Niskayuna, NY)

ICELAND WINTER: NORTHERN LIGHTS & MORE (7 DAYS). We just completed this tour December of 2021. This is our 3rd experience with this tour company. I just cannot say enough great things about this trip. We saw the northern lights on our first night! Everything was perfectly arranged. We got to see and do so much. I highly rate this tour for anyone wanting to see Iceland and the Northern Lights. I hope to go back and see more of Iceland in the summer. Discover Scandinavia Tours makes it so easy. This tour was already prepared (and I would not change a thing) but previous experiences with them have been equally as great. They allow you to customize your experience and work with you every step. Marcelo, Shawna, and the team are awesome.


After landing at Keflavík Airport, you will travel to your hotel in Reykjavík. Located in the heart of Iceland's capital city, Hotel Borg offers the best in both style and comfort. Following check-in, connect with your Tour Director before a visit to the Sky Lagoon. Relax in the warm waters of the geothermal lagoon and soak off your jet lag as your gaze upon incredible views of the North Atlantic. End your day with a gourmet kickoff dinner where you will get to know your fellow travelers and taste delicious Icelandic dishes. Your group tour of Iceland has officially started!
After breakfast, join a driving tour of Iceland's capital. Notable sights include the famous Hallgrímskirkja Church, Harpa Concert Hall and the unique Sun Voyager sculpture. Following your tour, you will have free time to experience the city on your own. End your day with a delectable dinner and a drive to view the Northern Lights, if the skies are clear that night. If they are not, don't worry. We will have many other opportunities!
Day 3 is dedicated to Iceland's Golden Circle, which is made up of three must-see sights: Gullfoss waterfall, Geysir geothermal area and Thingvellir National Park. Nearby, at Fridheimar, you will enjoy a beautiful show with Icelanic horses and some organic, tomato-based delicacies as well. Following your guided tour of the Golden Circle, we will drive to Landeyjahöfn harbor and board a ferry to the Westman Islands. The short 45-minute boat ride will give you a new perspective of Iceland's south coast. When the ferry docks on the main island, Heimaey, you might even spot a brave sheep grazing on the rocky cliffs surrounding you! Enjoy a delectable dinner at Hotel Vestmannaeyjar, your cozy accommodation for the evening.
Our private tours allow travelers to explore Scandinavian destinations with programs offering a great balance between pre-arranged activities and free time to explore. When implementing one of our private programs for you, we handle all the logistics involved, including: hotels, airport transfers, transportation from city to city and all guided activities and excursions. You will not be with a Tour Director throughout the program, but you will enjoy a number of sightseeing experiences led by experienced local guides. We can work with your desired dates, provided that availability exists at the many services involved in your program.
This option is ideal for travelers who enjoy traveling independently and with a higher degree of flexibility to explore each location on their own.
Technically, Scandinavia refers primarily to Norway, Denmark and Sweden. When thinking of Nordic Countries, add to the list Finland and Iceland as well. Discover Scandinavia Tours can take you to any location in Norway, Sweden, Denmark, Finland and Iceland. Currently we also offer extensions in Estonia, which is of particularly convenient access when visiting Finland, given that Tallinn – Estonia's beautiful capital – can be reached by a short ferry ride from Helsinki.
If you are interested in a group tour, you can book any departure as long as there are seats available (but remember: we have a maximum of 12 seats per departure, so booking early is recommendable). If you want a private tour, you can book as far as 2 years in advance. For last-minute travelers, please keep in mind that we need a minimum of 30 days to implement a private program.
With our group tours of Scandinavia you can choose from a number of fixed departures throughout the year. If you need more flexible dates, our private tours allow us to work with any dates you have in mind, provided that we find adequate availability at all hotels and other services included in your particular program.
Yes, we do. For details regarding commissions, please visit our TRAVEL AGENT portal.
You will find our cancellation policy, along with all our terms and conditions, RIGHT HERE.
In short, you can typically view the Northern Lights between September and March. But if you really want a memorable Northern Lights vacation, we created an entire blog post dedicated to this question, which you can read RIGHT HERE.
You most certainly can! Just email us ([email protected]) or call us (800-936-2814) and we will start your dream Scandinavian vacation with a free consultation.
Looking for a Summer Adventure?
See our 8 day private summer tour of Finland