Are you considering Sweden for your next adventure? If this Nordic wonderland is on your travel radar, you're already on the right track!
We're Discover Scandinavia Tours, leaders in luxury tours of Scandinavia. Our carefully curated Sweden tours are the perfect gateway to exploring this remarkable country.
Whenever we're asked, "What is the best place to visit in Sweden?", it's impossible to provide a simple answer. First, there is no single "best" place to visit — there are many!
And the places that suit you best will depend on your preferences and situation.
Scroll down to read our recommendations for some of the best places to visit in Sweden and find out which ones catch your eye.
And if any questions come to mind while reading, please feel free to contact us.
Stockholm: One of Europe's Most Stunning Capital Cities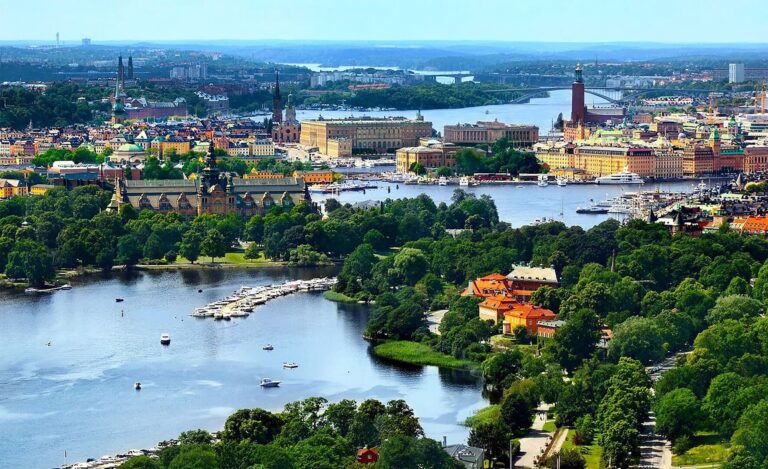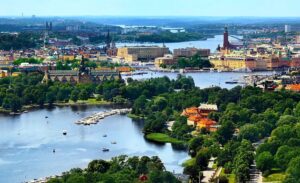 Stockholm, often hailed as one of Europe's most enchanting capital cities, offers an enticing blend of history, culture, and natural beauty.
It's no surprise to us that this captivating place has become one of the go-to destinations for European city breaks over the years.
But what makes Stockholm an absolute must-visit?
Gamla Stan (Old Town)
Your journey begins in Gamla Stan, Stockholm's charming old town. Wander through cobblestone streets and past colorful facades, immersing yourself in the city's medieval atmosphere.
Don't miss Stortorget, the picturesque square at the heart of Gamla Stan, surrounded by historic buildings. This beautiful spot makes an eye-catching backdrop for photos!
Whether you're exploring Sweden or heading out on a multi-country journey, make sure you fuel up like a local by reading our Guide to Food in Scandinavia.
Unique Architecture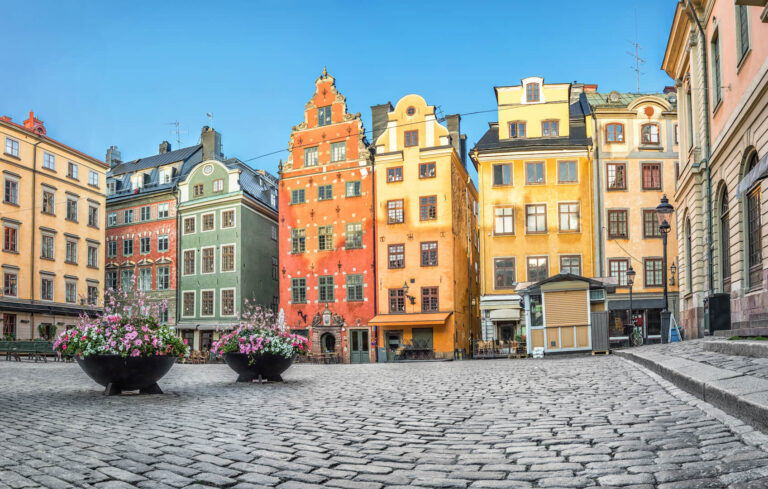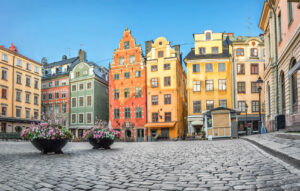 Don't let Stockholm's relatively low skyline fool you. There's a remarkable world of architecture waiting for you to discover, and it's a fantastic blend of old and new.
Over the decades, trends have heavily influenced Swedish architects. But these movements tended to arrive later than elsewhere in the world. As such, by the time they exerted their influence here, that had evolved into something uniquely Swedish.
As one of Europe's best-preserved medieval centers, Gamla Stan is home to outstanding examples of historical architecture. Simply look up while you walk!
Just a handful of Stockholm's must-see buildings for architecture enthusiasts include:
Nationalmuseum
Stockholm Public Library
City Hall
Moderna Museet
Royal Dramatic Theater
The Per Albin Houses
ArkDes
Artipelag
The Matchstick Palace
Woodland Cemetery
We understand that visiting a cemetery may not be top of everyone's list for vacation activities, but trust us! Woodland Cemetery is a UNESCO World Heritage Site.
Djurgården and The Vasa Museum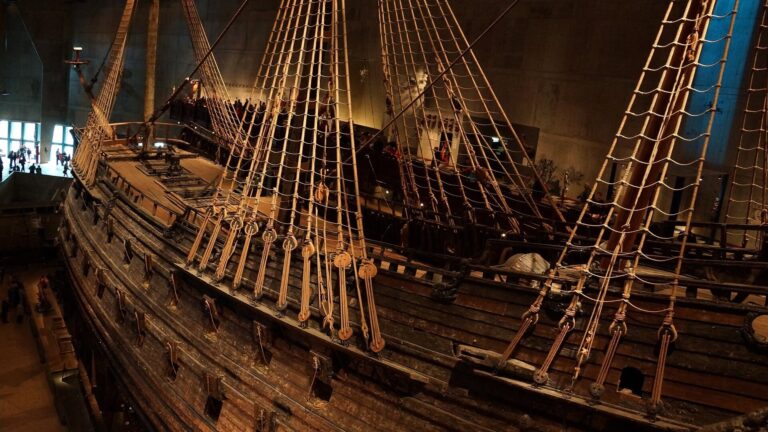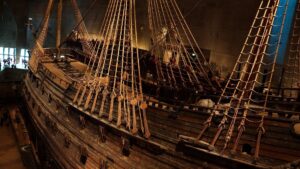 Escape the bustling heart of the city and head to Djurgården, an island oasis in the heart of Stockholm. 
Explore lush greenery and beautiful parks, and visit the Skansen open-air museum. At the latter, you can step back in time and experience Swedish rural life, complete with locals walking around in period costumes.
Djurgården is also home to the Vasa Museum. The Vasa was an ill-fated warship which sank on its maiden voyage in 1628. It was salvaged centuries later and now sits on display in remarkably good condition.
And for an alternative museum experience, why not head to Djurgården's ABBA: The Museum?
For even more local insights and travel inspiration, read our guide What to Expect from Scandinavian Hotels. Find out about your homes away from home!
The Royal Palace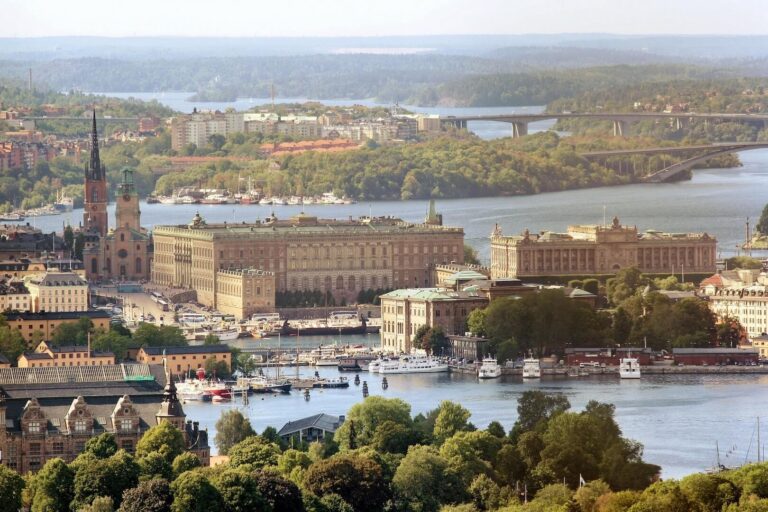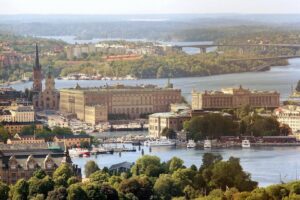 No visit to Stockholm is complete without a tour of the Royal Palace. Built in the Baroque style, this palace houses three museums and a vast library.
For a truly immersive experience, you can join a guided tour around the opulent interiors before witnessing the Changing of the Guard ceremony.
Viking Settlements
While not technically in Stockholm, but only a short distance outside the city, a visit to Viking settlements is an unforgettable experience.
Vikings are known around the world, but an in-person exploration of a historical settlement, and a dive into their culture and heritage, is the best way to understand these Norse warriors.
Read our blog 5 Places to Experience Viking History in Stockholm to learn more about this engrossing topic.
Malmö: A Modern Oasis
From Stockholm, we head south to Malmö, a city that seamlessly combines modernity with history, making it an ideal destination for travelers seeking diverse experiences.
Malmö sits at the eastern end of the striking Øresund Bridge which connects the city to Copenhagen and Denmark on the other side.
Turning Torso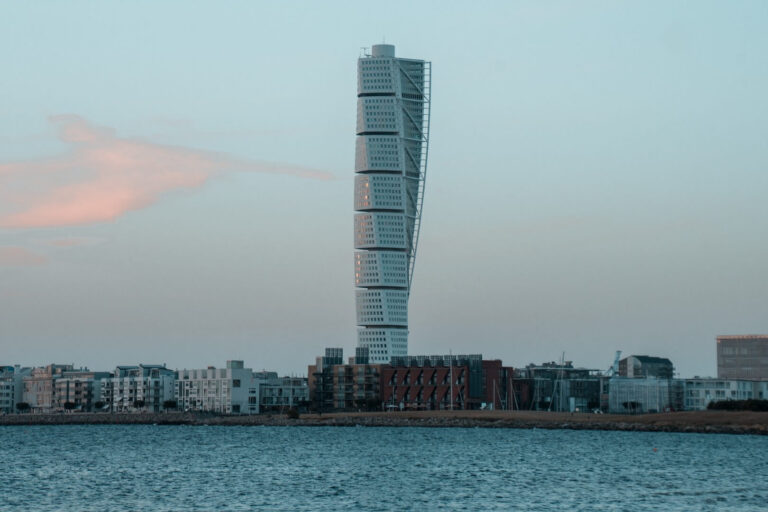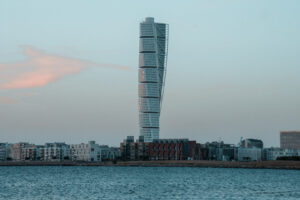 Marvel at the iconic, neo-futurist Turning Torso, a residential skyscraper in the north of the city.
Its unique, twisting design made it an immediate symbol of Malmö and is a highly visible embodiment of its innovative spirit and architectural prowess.
Turning Torso was the Nordic region's tallest building until Karlatornet in Gothenburg (still under construction at the time of writing) surpassed it.
Malmöhus Castle (Malmö Castle)
Explore Malmöhus Castle, a fascinating mix of fortress, museum, and art gallery. A trip here offers a journey through the city's history.
Dating back to the early 15th century, the castle was subject to continuous attacks. And over the years, it has played numerous roles, including royal residence, a Middle Age mint for coining currency, and a prison.
The museums you can visit within the historic castle walls are the City Museum, the Natural History Museum, and the Science and Maritime Museum.
Malmö's City Center Parks
Like many Scandinavian cities, Malmö's city center is adorned with lush parks that provide a breath of fresh air amidst the urban landscape.
Kungsparken (King's Park) is the oldest and is where you can find Malmöhus Castle. This park is also near Malmö's two historic squares, Lilla Torg and Stortorget.
Slottsträdgården is another dreamy sanctuary just south of Kungsparken. Here, you can admire vibrant flowers and a traditional windmill, and even buy seasonal vegetables grown on-site! The famous Pegasus sculpture is also in Slottsträdgården.
Located around 20 minutes on foot from these parks is Pilfammsparken, renowned for its stunning Flower Alley. And if the 10,000 flowers here weren't magical enough, you can also see the elegant, neoclassical Margareta Pavillion, the final remnant of the 1914 Baltic Exhibition.
Ystad: A Step Back in Time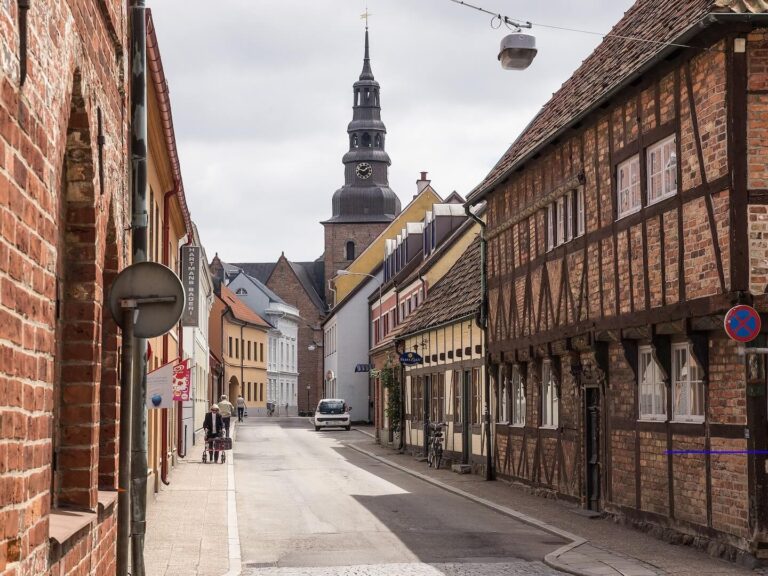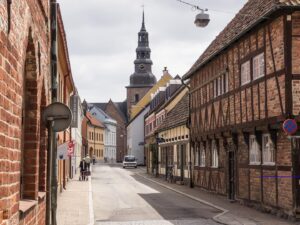 For a journey into Sweden's past, look no further than Ystad, with its idyllic landscapes, medieval charm, and historical sites.
Ystad's old town is a picturesque scene with pastel-colored half-timbered houses lining cobblestone streets. This is truly a cozy, beautiful coastal town.
Among the important historical sites are the red-brick Grey Friar's Abbey (Klostret i Ystad), which is now a history museum and craft shop, and Saint Petri Church.
If you visit in spring, you can witness the vast canola fields in full bloom, casting a golden hue over the surrounding countryside.
Are you concerned about the tipping culture here in Scandinavia? Our guide Tipping Etiquette in Scandinavia will help you avoid any awkward social faux pas.
Ystad Studios
Fans of Wallander will already know that Ystad is the setting for Henning Mankell's crime series.
Ystad Studios, where the popular Wallander adaptation was filmed, allows you to take a guided tour behind the scenes, delving deeper into the show's iconic locations.
Sigtuna: A Glimpse of Sweden's History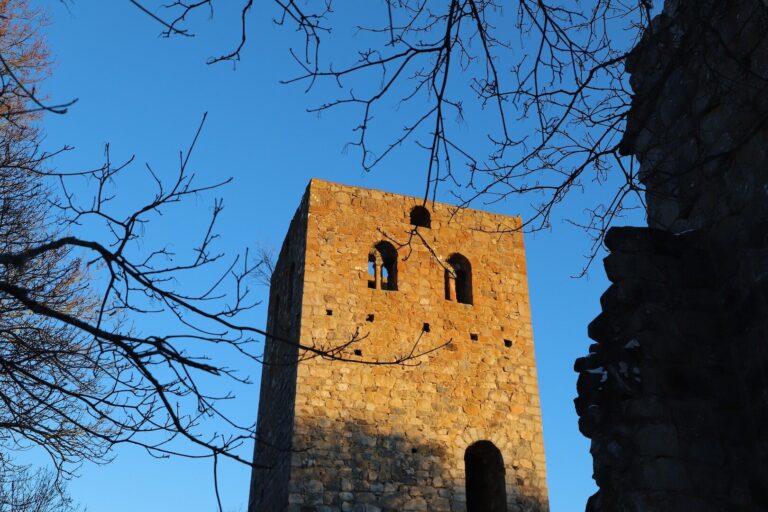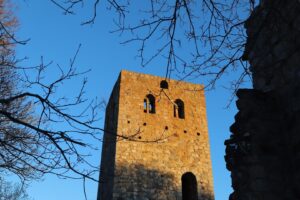 North of Stockholm you will find Sigtuna, one of Sweden's oldest towns. The rich history here makes Sigtuna a great place to discover the country's fascinating past.
Explore well-preserved medieval architecture like the stone ruins of St Olaf's, St Peter's, and St Lawrence's medieval churches.
In the town center, you can find St Mary's church, constructed in the 13th century, still standing. It is the oldest building still in operation in Ystad.
Stora Gatan is also said to be the oldest main street in Sweden. It dates back to the era of Erik the Victorious, a 10th-century king.
Today, this street is lined with charming cafes, shops, and restaurants in traditional wooden houses.
Is your upcoming trip your first time traveling in Scandinavia? Check out our Guide for First-Time Travelers in Scandinavia for unmissable local advice and insights.
Our Sweden Tours Visit These Places and More!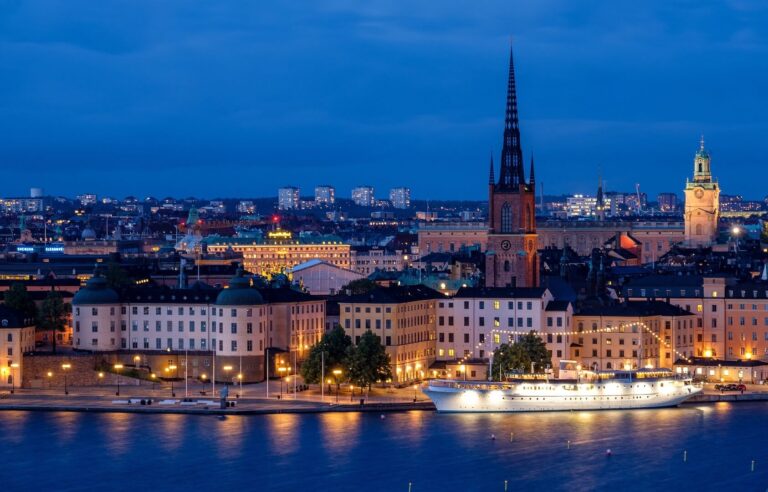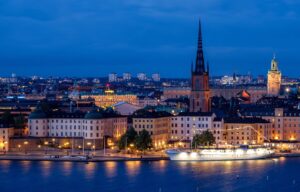 So, where is the best place to visit in Sweden? It's up to you to decide! But if you can't choose between these destinations, the good news is that they all feature on our 8-day tour of Sweden.
As part of our Muse-See Series, this itinerary includes the very best sights and experiences that Sweden has to offer.
Read through the itinerary and learn more about this unforgettable trip. If you have any questions about anything you see, please get in touch.