Introduction: What Makes Summer in Scandinavia Unique?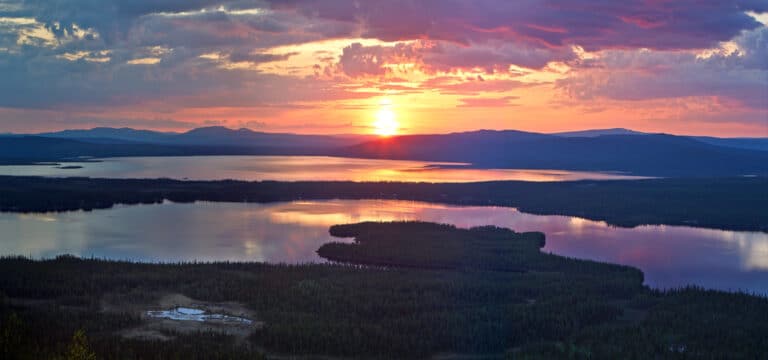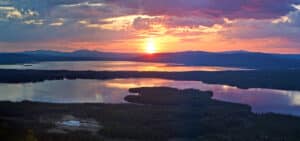 Summer in Scandinavia is a time when the sun stays up late, and the days seem to go on forever. It is a season when the region comes alive, with bustling cities, lush greenery, and colorful festivals.

The Scandinavian summer is unique in many ways. For one, you can enjoy 24 hours of daylight in the most northern parts of the region! This phenomenon, commonly called the Midnight Sun, is an unforgettable experience. You can read more about it here. Additionally, it is a time when the natural beauty of Scandinavia is at its peak, with lush forests, sparkling lakes, and majestic mountains all in full bloom.

Whether looking for adventure, culture, or relaxation, a summer trip to Scandinavia will surely provide an experience you will never forget. Below, we will explore the top cities and attractions, the natural beauty of the great outdoors, and some cultural events and festivals that make summer in Scandinavia so special.
Top 5 Must-Visit Cities & Attractions During Scandinavian Summer
Whether you're looking for an adventure-filled holiday or a peaceful escape, these top five must-visit cities and attractions will ensure a perfect Scandinavian summer.
Stockholm, Sweden
Stockholm is a beautiful city built on a series of islands, making it a perfect place to explore during the summer. The city's waterfront is lined with restaurants, cafes, and bars, and there are plenty of parks and gardens to explore. One of the most popular attractions in Stockholm is the Vasa Museum, which houses a 17th-century warship that sank on its maiden voyage and was later salvaged and restored. Other must-visit attractions include the Royal Palace, Gamla Stan (the old town), and Skansen, an open-air museum that showcases traditional Swedish life. You can enjoy three nights in Stockholm while traveling on our multi-country programs.
Copenhagen, Denmark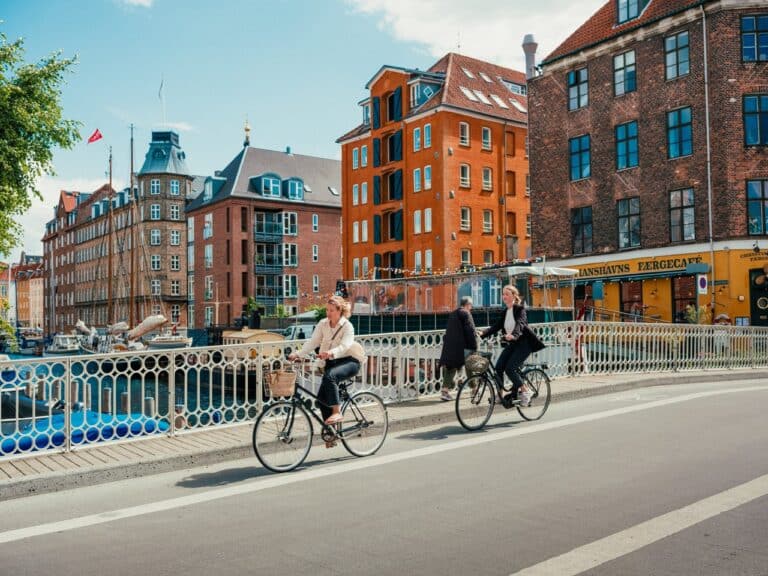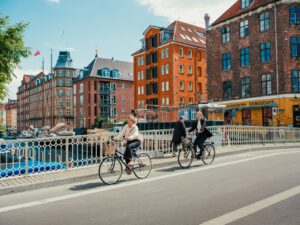 Copenhagen is a vibrant city known for its laid-back atmosphere and excellent food scene. During the summer, the city's canals and parks come alive, and plenty of outdoor activities can be enjoyed. One of the top attractions in Copenhagen is Tivoli Gardens, an amusement park that dates back to 1843. Other must-visit attractions include Nyhavn, a picturesque harbor area, the Little Mermaid statue, and the Christiansborg Palace. Copenhagen is the first stop on our Nordics Silver and Nordics Gold programs. You'll have ample time to explore the city on your own and enjoy the guidance of an expert local guide on a walking (or bike) tour of the city.
Bergen, Norway
Bergen is a charming city that is located on the western coast of Norway. It is surrounded by stunning fjords and mountains and is a popular starting point for exploring the region's natural beauty. One of the top attractions in Bergen is Bryggen, a UNESCO-listed wharf that dates back to the 14th century. Other must-visit attractions include Mount Floyen and the Bergen Fortress. Pay a visit to Bergen on any of our Norway tours.
Oslo, Norway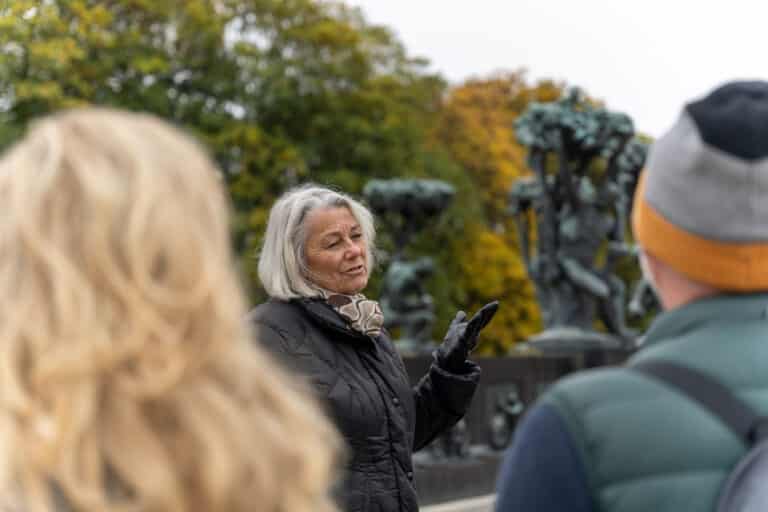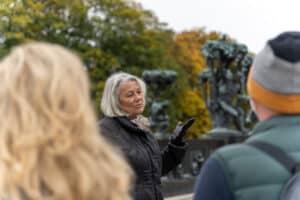 Oslo is Norway's capital city, known for its modern architecture, vibrant culture, and excellent food scene. One of the top attractions in Oslo is the Vigeland Sculpture Park, home to over 200 bronze, granite, and cast iron sculptures. Other must-visit attractions include the Oslo Opera House, the Munch Museum, and the Akershus Fortress. Read more about Oslo here.
Gothenburg, Sweden
Gothenburg is a lively city on Sweden's western coast. It is known for its excellent seafood, charming canals, and thriving arts scene. During the summer, there are plenty of outdoor activities to enjoy in the city's many parks and beaches. One of the top attractions in Gothenburg is the Liseberg amusement park, home to over 40 rides and attractions. Other attractions worth a visit include the Gothenburg Botanical Garden and the Gothenburg Museum of Art.
Explore Nature's Beauty in the Great Outdoors of Scandinavia
One of the main reasons to visit Scandinavia during the summer is to explore its stunning natural beauty. The region is home to vast forests, crystal-clear lakes, and majestic mountains, making it the perfect destination for outdoor enthusiasts.
Hiking in the Norwegian Fjords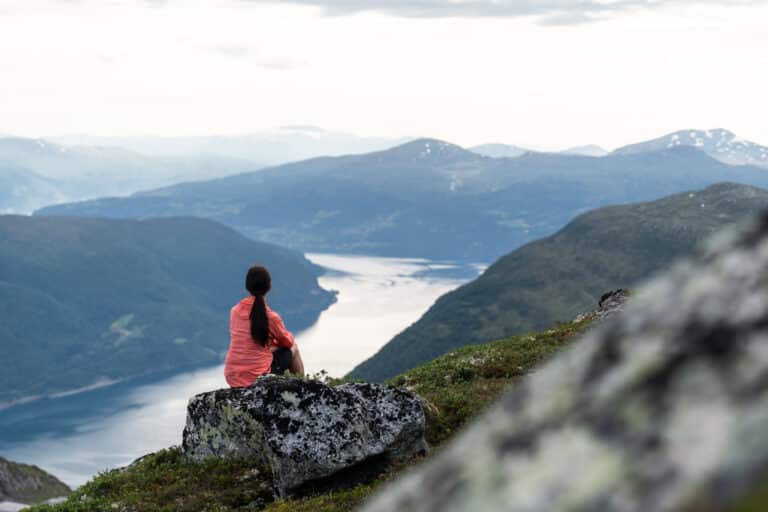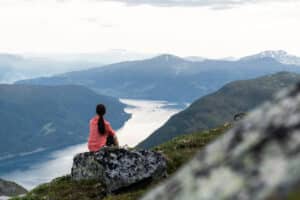 Norway is known for its stunning fjords, and narrow inlets surrounded by steep cliffs. During the summer, the fjords come alive, and there are plenty of hiking trails to explore. One of the most popular hikes is the Trolltunga trail, which offers stunning views of the fjord below. Other popular hikes include the Preikestolen trail and the Romsdalseggen Ridge trail.
Kayaking in the Swedish Archipelago
Sweden's archipelago comprises thousands of islands, making it the perfect destination for kayaking. The summer is the perfect time to take the opportunity to explore the archipelagos by kayak. There are many to choose from, and you'll see the cities from a unique viewpoint.
Biking in Copenhagen
Copenhagen is known for its bike-friendly streets, and it is a great way to explore the city's parks, neighborhoods, and landmarks. When you visit Copenhagen on one of our tours, you can opt for a bike tour in place of the walking tour.
The Most Popular Cultural Events & Festivals of the Scandinavian Summer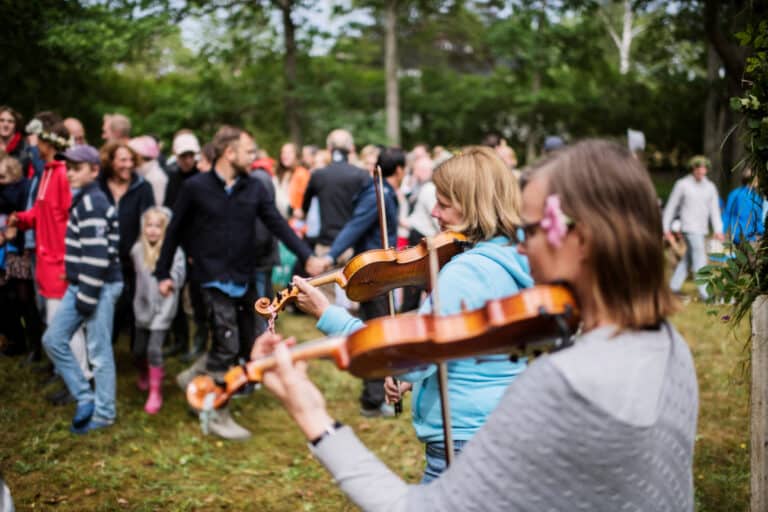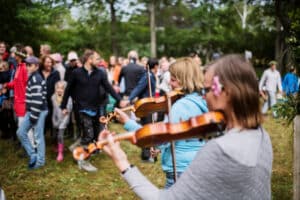 For many, summer in Scandinavia is synonymous with festivities, celebrations, and cultural events. Every year, during the warmer months, the region's cities and towns come alive with various festivals and events. Each event has something unique, from music and art to food and crafts. Here are the most popular cultural events and festivals of the Scandinavian summer.
Throughout Scandinavia, you'll find traditional midsummer celebrations during the summer solstice. Celebrations usually include bonfires, music, and dancing in the evening. Visit Sweden has some great information on the tradition.
The Roskilde festival, held annually in Denmark, is another popular event of the season. This 8-day festival features music performances from established and up-and-coming artists, art installations, and educational activities. With over 125,000 visitors annually, this is the largest music festival in the region.
The Stockholm Culture Festival is yet another popular event. Held over two weeks in August, this festival celebrates the city's cultural diversity with various performances and activities. There's something for everyone, from music and art to theater and dance.
These are just a few of Scandinavia's many cultural events and festivals during the summer months. Whether you are looking for a peaceful escape or an adrenaline-filled adventure, you'll find something to enjoy.
Tips for Planning an Unforgettable Scandinavian Summer Adventure
Preparing is key to success if you're planning a Scandinavian summer adventure. From booking flights and accommodation to researching activities and attractions, there are a few key steps to take before you leave. Here are five tips for planning an unforgettable Scandinavian summer adventure.
Book early
Scandinavia is a popular destination during the summer, and hotels, tours, and attractions can fill up quickly. To ensure that you get the most out of your trip, it is recommended that you book early. We are already planning 2024 trips for our clients. Contact us today to secure your hotels and activities.
Pack for the weather
Although the summer in Scandinavia is generally warm, the weather can be unpredictable, and it is essential to pack for all conditions. Be sure to bring a mix of warm and cool weather clothing and rain gear. We shared some packing tips for your Summer Vacation here.
Explore off the beaten path
While Scandinavia's major cities and attractions are undoubtedly worth visiting, exploring off the beaten path is also important. There are plenty of hidden gems to discover, and taking the less-traveled road can lead to unforgettable experiences. That's why partnering with an expert like us can be to your advantage.
Learn about the local culture
Scandinavia has a rich cultural history, and learning about the local traditions and customs can add an extra layer of depth to your trip. Take the time to visit museums and historical sites, attend traditional festivals, and try the local cuisine.
Be respectful of nature
Scandinavia is known for its pristine natural beauty, and it is important to respect the environment. Stick to designated trails when hiking, pack out all trash, and be mindful of your actions impact on the environment.
In Conclusion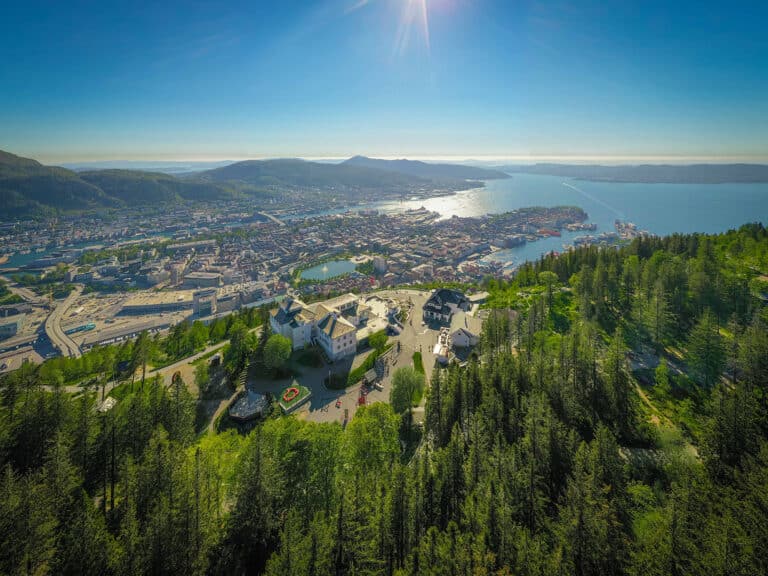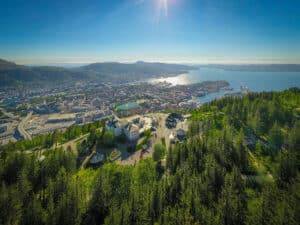 Summer in Scandinavia is an adventure that you will never forget. From the vibrant cities and attractions to the stunning natural beauty, there is something for everyone to enjoy. Whether you are looking for outdoor adventures, cultural experiences, or a relaxing getaway, Scandinavia is the perfect destination. By following these tips and planning ahead, you can ensure that your Scandinavian summer adventure is one for the books.
Don't miss out on the adventure of a lifetime! Reach out to us today to start planning your Scandinavia tour.