Introduction
You've always wanted to see the midnight sun, those 24 hours of daylight during summer when the sun never sets below the horizon. Lucky for you, Scandinavia is one of the best places in the world to witness this natural phenomenon!
Whether you're planning a trip during the spring or summer, we've got everything you need to know to make the most of your time in Scandinavia during the midnight sun. From what to pack to where to stay, we'll help you plan your dream trip.
What Is the Midnight Sun?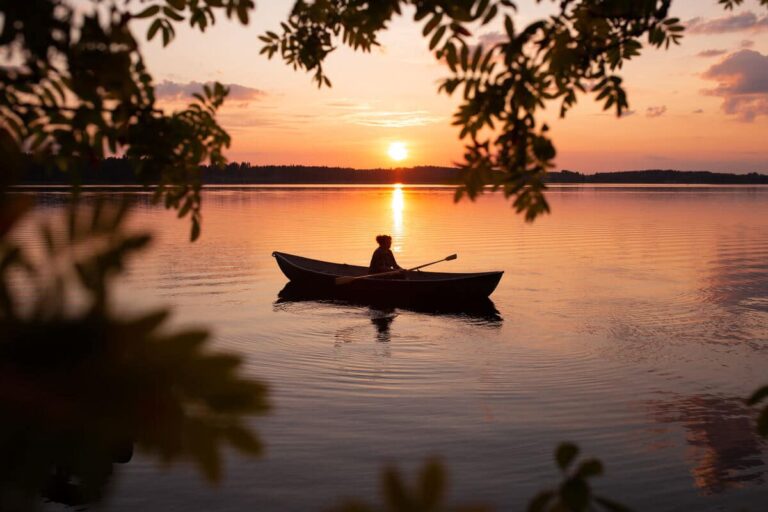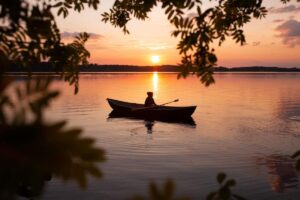 If you're planning a trip to Scandinavia during the summer, you're in for a real treat. That's because the northern hemisphere summer sees the magical phenomenon known as the Midnight Sun.
The sun doesn't completely set for a few weeks in June and July; it hovers just above the horizon, providing a stunning natural light show that's a must-see for any visitor.
The best way to experience the midnight sun is to get out and explore. Take a hike in the forest, swim, stay in a lakeside cabin, or wander the streets of your favorite city, all while the sun shines down on you.
Where to Go for the Midnight Sun Experience
Though the Midnight Sun technically spans the Arctic Circle, its effects are most notable in a few select areas in Scandinavia. You'll find the best experience near the Arctic Circle, where the sun barely dips below the horizon for weeks.
A few places in Scandinavia are ideal for experiencing the Midnight Sun. Some of our favorites include:
–Norway: Try the town of Tromso, located above the Arctic Circle. In Tromso, you can enjoy activities like dog sledding and Northern Lights viewing during the day, and as soon as the sun sets, the party starts with restaurants, bars, and clubs that stay open all night long.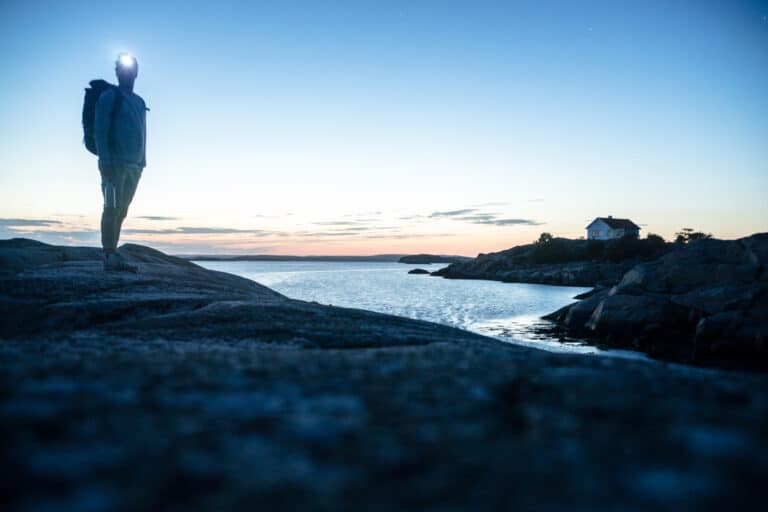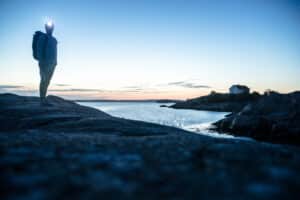 –Finland: Head to Lapland, Finland's northernmost region, for an authentic wilderness experience. You'll find miles of unspoiled forests and pristine lakes to explore, all while enjoying 24 hours of daylight.
–Sweden: For a mix of city and nature, check out Stockholm in Sweden. The country's capital is on an archipelago of 14 islands, so there's no shortage of waterfront views (and places to catch the Midnight Sun).
–Iceland: There are several events and festivals to enjoy in Iceland during the Midnight Sun period, allowing you to seek out special events, chat with the locals, and embrace the opportunity to learn about their customs and traditions. A great spot for enjoying the Icelandic backdrop during the twilight of the midnight sun is Seljalandsfoss Waterfall, just 1 hour and 45 minutes outside Reykjavik. 
When Is the Best Time to Visit for the Midnight Sun?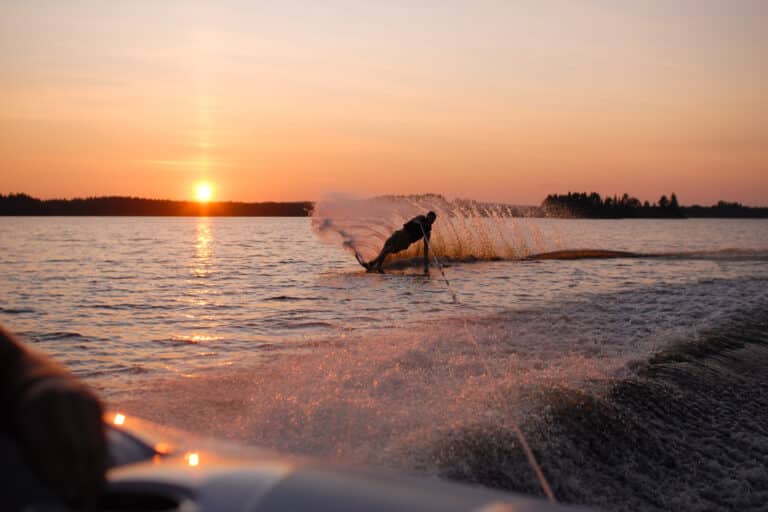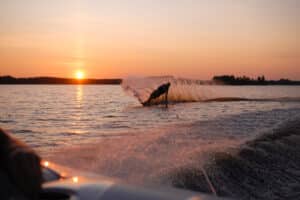 The Midnight Sun refers to the time when the sun doesn't set. For Scandinavia, the sun remains visible almost 24 hours a day from around mid-May to late July.
This natural phenomenon is something that everyone should experience at least once in their lifetime, so when is the best time to visit? Well, that depends on what you want to do and how far North you wish to travel. For example, if you are traveling as North as Svalbard, you can enjoy the midnight sun from mid-April to late August. For Southern Iceland, you should aim for late June to early July. 
How to Prepare for a Midnight Sun Trip
Getting ready for a midnight sun trip can be daunting, so here are a few tips to help you plan and prepare for your once-in-a-lifetime experience.
First, consider what type of activities you would like to do when the sun never sets. Whether you want to explore cities or go hiking and camping, this is the perfect opportunity to check off that bucket list item.
When packing, consider the extra hours of daylight and adjust accordingly. Bring more sunscreen, sunglasses, hats, and light layers than you would in the summertime since the days last longer. Also, don't forget to wear comfortable clothing and good walking shoes while sightseeing or enjoying outdoor activities.
Finally, be sure to research your destination thoroughly—gaining a better understanding of your destination before your departure will reduce potential worries while traveling so you can take full advantage of experiencing the magical midnight sun!
Tips and Tricks for Touring During the Midnight Sun
You've got your ticket, your packing is complete, and you're ready to tackle the midnight sun! Here are some tips and tricks to help make your Scandinavian adventure one for the books.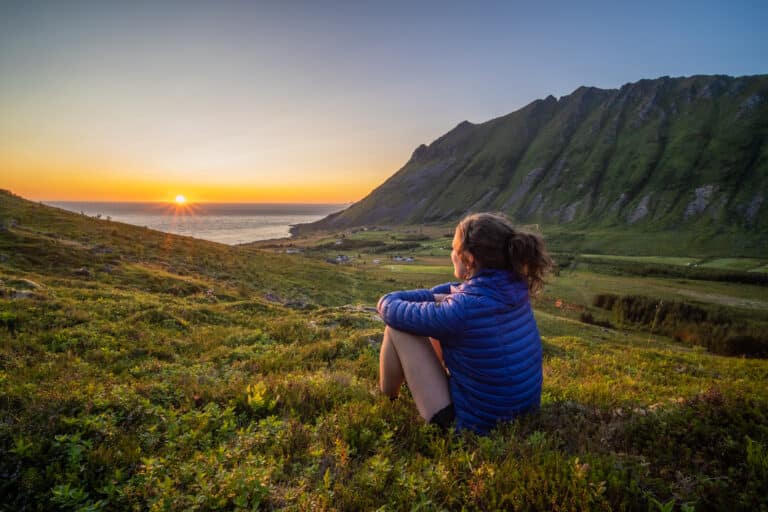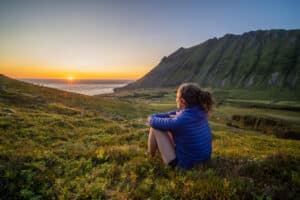 – Dress for the occasion: Warm layers are best, as the days can be warm but cooler at night. Lightweight fabrics with waterproof layers will also help protect you from any unplanned rain during the summer months.
– Pack plenty of water bottles: Stay hydrated during those long summer days.
– Wear sunscreen: The midnight sun can still cause sunburn, so don't forget to pack (and use!) sunscreen with an adequate SPF.
– Bring an eye mask: Though most hotels have black-out window coverings, we still recommend a sleep mask, especially for those light-sensitive sleepers!
You're now ready to take on glorious Scandinavia during the midnight sun. Have fun exploring!
Conclusion
If you want to experience the midnight sun for yourself, the best thing to do is to start planning your trip! You can start by picking a country: Norway, Iceland, or Sweden are great places to see the midnight sun. Then, contact us to start planning!