New Nordic Cuisine is a groundbreaking food trend that has taken the culinary world by storm. Its emphasis on fresh, local ingredients, innovative cooking techniques, and bold flavors have made it one of the most talked-about cuisines in the world. In this delicious exploration of New Nordic Cuisine, we'll uncover its roots and defining features, taste its delicious offerings, and discover the secrets behind its success. Read on as we embark on a sensory journey and uncover the wonders of New Nordic Cuisine!
What is New Nordic Cuisine and How Does it Differ from Other Regional Cuisines?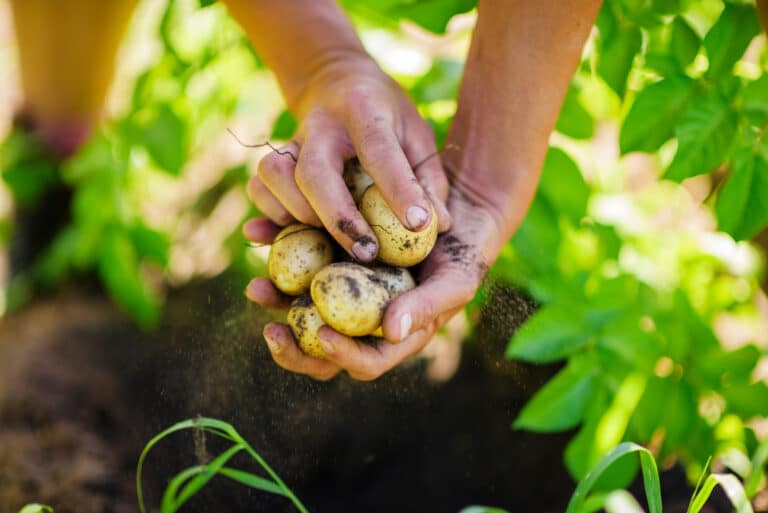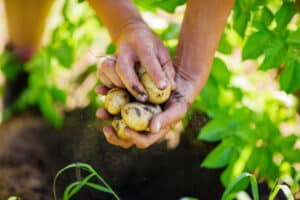 New Nordic Cuisine is a modern interpretation of traditional Scandinavian cooking. It promotes using fresh, local, and seasonal ingredients and emphasizes sustainability. René Redzepi of Noma is one of the movement's major proponents, and it has gained immense recognition worldwide. This modern cuisine is all about enjoying the simple pleasures of food – it is not about overcomplicating dishes or creating overly extravagant dishes.
New Nordic Cuisine differs from other regional fares in its focus on sustainability and its emphasis on local ingredients. It puts a spin on traditional Scandinavian cooking that respects the region's culinary traditions and is modern. Unlike other regional cuisines, which may have elaborate dishes full of complicated ingredients, New Nordic Cuisine favors simple dishes that exist in harmony with nature. The central theme of New Nordic Cuisine is to let the flavors of the ingredients shine and to use the region's natural resources respectfully.
The History of New Nordic Cuisine
New Nordic Cuisine has its roots in a 2004 movement started by a group of Nordic chefs, including the renowned René Redzepi of Noma. This movement sought to create a modern and respectful cuisine of the region's culinary traditions. The movement had a focus on sustainability, fresh ingredients, and simplicity. By 2007, the movement had gained traction and was gaining recognition around the world.
Since then, New Nordic Cuisine has grown in popularity and has become increasingly influential on the global food scene. In 2012, the New Nordic Cuisine Manifesto was drafted to provide guidelines for Nordic chefs and promote the principles of sustainability and local ingredients. As a result of its emphasis on sustainability and use of traditional ingredients, New Nordic Cuisine has become a popular culinary style today.
The Top Chefs Redefining the Flavors of the Region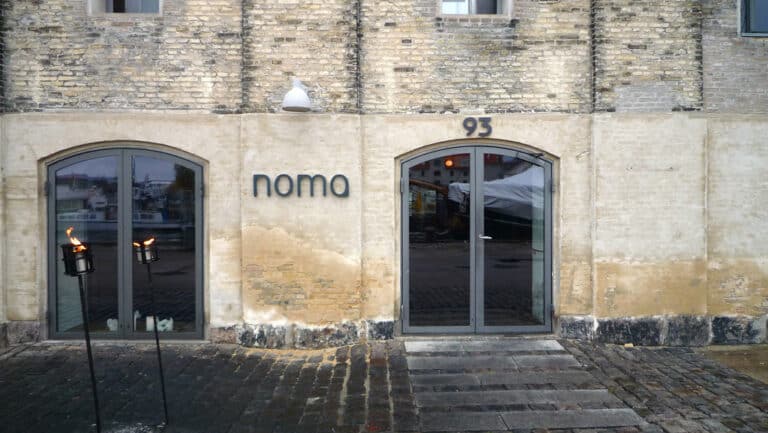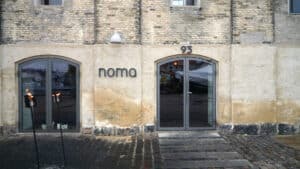 The Nordic region is home to some of the most renowned chefs in the world, who are pushing the boundaries of modern cuisine and redefining the region's flavors. René Redzepi of Noma is one of the pioneers of the New Nordic Cuisine movement, with his restaurant earning two Michelin stars. His approach to cooking uses fresh, local ingredients and creates simple yet delicious dishes.
Other notable chefs include Magnus Nilsson and Magnus Ek from the since-closed Faviken and Oaxen Krog, respectively. Nilsson creates dishes centering on traditional Nordic cuisine, while Ek's specialty is his innovative cuisine and unique take on classic Nordic dishes. Both chefs have been very influential in developing and inventing New Nordic Cuisine.
In addition to these chefs, the Nordic region is home to many other talented chefs who are redefining the region's flavors. From classic Scandinavian dishes to modern interpretations of traditional cuisine, these chefs make the Nordic region a global culinary destination.
5 Local Ingredients That Make New Nordic Cuisine Uniquely Delicious
New Nordic Cuisine is becoming increasingly popular because it combines traditional Nordic ingredients with modern cooking methods and flavors. A key characteristic of this type of cuisine is its focus on foraged ingredients and local, sustainable ingredients. Here are five local ingredients that make New Nordic Cuisine uniquely delicious: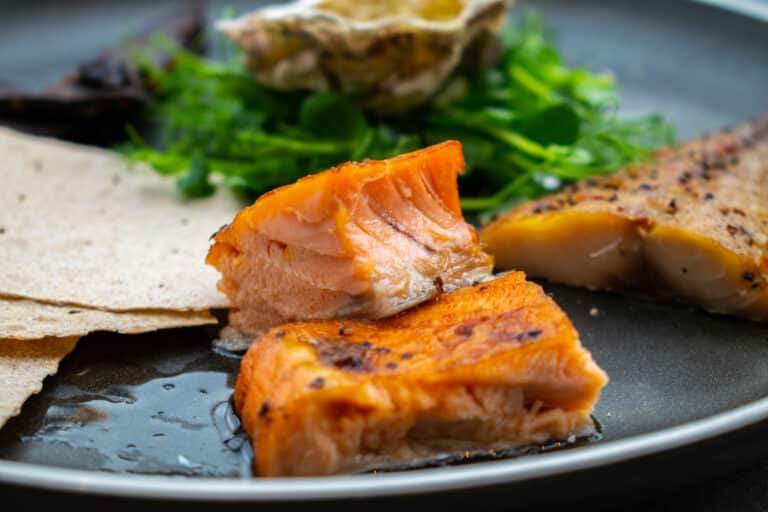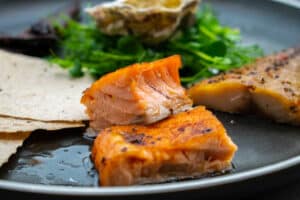 Wild Produce: The Nordic region is home to various wild produce, including mushrooms, berries, and nettles. Chefs use these ingredients to create unique dishes that are full of flavor.
Smoked Fish and Game Meats: It is common for Nordic chefs to smoke fish and game meats to preserve them and create flavorful dishes. Smoked salmon and elk are particularly popular.
Foraged Ingredients: Chefs in the Nordic region often forage for wild ingredients, such as seaweed, juniper berries, and wild herbs. Using these ingredients in foraged foods is common to make dishes with complex and unique flavors.
Root Vegetables: Root vegetables, or "root crops," such as carrots and potatoes, are staples of Nordic cuisine. These vegetables are often combined with smoked meats or fish to create hearty dishes.
Dairy Products: Dairy products like cheese and butter are staples of the Nordic diet. Many traditional dishes, such as smørrebrød, use dairy products to enhance their flavor by creating creamy sauces.

These five local ingredients are key components of the New Nordic Cuisine and help make this regional cuisine uniquely delicious.
Traditional Dishes of New Nordic Cuisine That Every Food Lover Should Try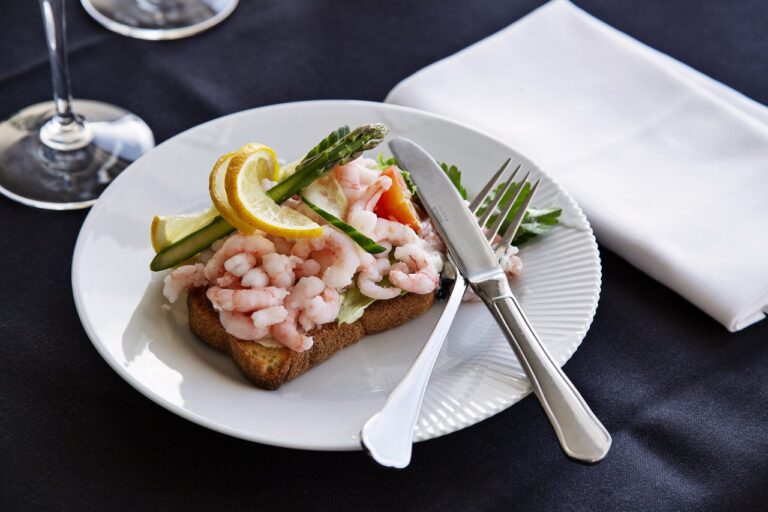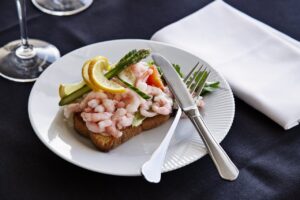 New Nordic Cuisine combines traditional recipes and modern cooking techniques to create unique and delicious dishes. Here are a few traditional dishes of New Nordic Cuisine that every food lover should try:
Smørrebrød: This traditional Danish open-faced sandwich is made from dense rye bread and topped with fish, meats, and vegetables.
Gravlax: A cured salmon dish often served with dill and mustard sauces.
Pickled Herring: A traditional Scandinavian dish often flavored with onion, dill, and mustard.
Fisksoppa: A traditional Swedish fish soup made with whitefish, potatoes, and onions.
Stekt Ris: A traditional Norwegian dish with rice, bacon, and onions.
Karelian Hot Pot: A traditional Finnish dish with beef or pork, potatoes, and carrots.
Reindeer Stew: A traditional Lapland dish with reindeer, root vegetables, and mushrooms.
Blodpølse: A traditional Norwegian blood sausage.

These traditional dishes of New Nordic Cuisine demonstrate the region's commitment to sustainability and local produce while incorporating global flavors. Every food lover should try these dishes to experience the unique flavors of New Nordic Cuisine.
Restaurants Serving New Nordic Cuisine
The most popular restaurants in Scandinavia serving New Nordic cuisine include:

While securing reservations at these Michelin-starred restaurants can often be difficult, there are many hidden gems to discover. Check out our 2023 Restaurant Guide here.
Conclusion
New Nordic Cuisine is a unique cuisine that celebrates the flavors and traditions of Scandinavia. From the subtle flavors of smoked salmon to the rich, earthy notes of wild game, New Nordic Cuisine explores flavors, textures, and aromas that will tantalize the taste buds. If you want a unique culinary experience, why not try New Nordic Cuisine? When you are ready, call or email us to start planning your trip to Scandinavia.