Introduction: What is a Group Tour and How Can it Enhance Your Scandinavian Adventure?
Whether it's your first time in Scandinavia or you're a seasoned traveler, a group tour can be an exciting and memorable way to explore the region. A group tour offers the opportunity to meet like-minded people while exploring the sights and sounds of Scandinavia. You'll witness the region's unique beauty, culture, and attractions with the right tour. By exploring the various benefits of a guided tour, you can start to plan your dream Scandinavian adventure with Discover Scandinavia Tours. Get ready for an unforgettable experience!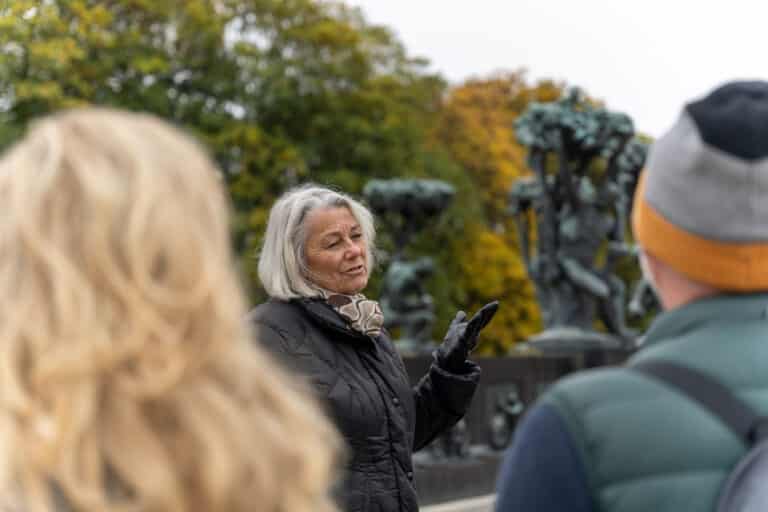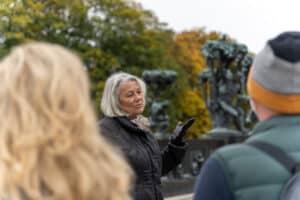 A group tour can be an excellent way to make the most of your Scandinavian adventure. On these tours, you will join a group of like-minded travelers exploring the stunning natural beauty and vibrant culture of this part of the world. With a knowledgeable guide to show you the sights and answer any questions, you will better understand the area and its people. By traveling in a group, you will also benefit from their insight into the local culture, history, and traditions.
5 Reasons Why You Should Take a Group Tour in Scandinavia
Ease of Organization: When traveling in a group, the tour operator can make all the necessary arrangements, such as hotels, transportation, and sightseeing. This makes the trip hassle-free; you don't need to worry about the details.
Security: When traveling in a group, you have a sense of security as somebody always looks out for you.
Improved Experiences: Guided tours enable you to make the most of your time as an experienced tour guide joins the group, and they can offer valuable insights and experiences.
Connections with Other Travelers: Traveling in a group allows you to meet other travelers and make connections that can last a lifetime. You can share travel stories and experiences with other members of the group.
Value: Taking a group tour in Scandinavia can be more cost-effective than traveling on a private tour. There are often discounts for larger groups of travelers, allowing you to save money but also get more value.
The Social Benefits of Exploring Scandinavia in a Group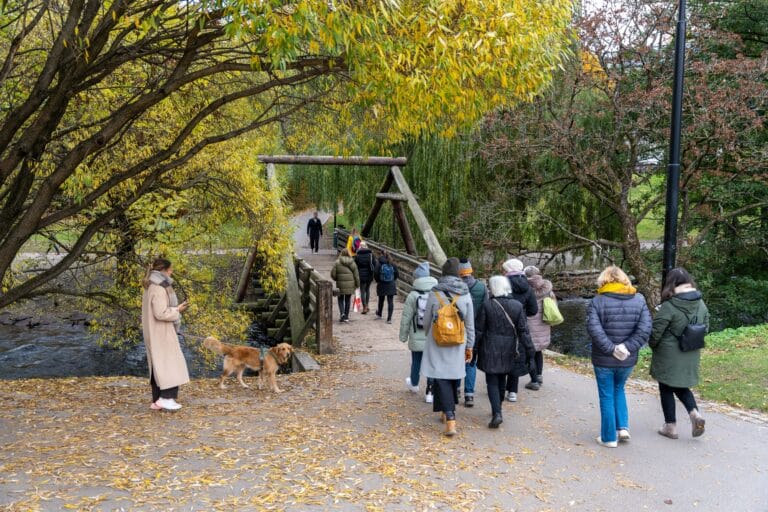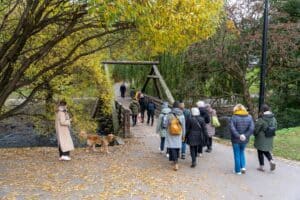 Going on a group tour to explore Scandinavia is an excellent way to socialize and make new friends. A group tour allows you to meet and connect with locals and other travelers with the same interests and values. You can share experiences, gain insight into the local cultures, and form meaningful relationships.
One of the leading social benefits of a group tour is the sense of security it provides. Finding your way alone in a foreign place can be challenging. On a group tour, you have the support of experienced tour guides who can take care of you throughout the journey. Additionally, the shared experience of exploring a new place with friends creates a strong bond among the group members, fostering a greater camaraderie and connection. Group tours also provide an ideal opportunity for learning about different cultures, customs, and cuisines.
How to Choose the Right Group Tour for Your Trip to Scandinavia
Research different packages tour operators offer to find the one that best fits your needs and interests.
Consider the size of the group tour you want to join. Smaller groups will provide a more intimate experience and more time to explore.
Check the activities and attractions included in the tour and decide if they suit you.
Read customer reviews to get an idea of the service and satisfaction the tour operator provides.
Ask the tour operator about their safety and security measures to ensure a safe and comfortable trip.
The Benefits of Choosing a Group Tour with Discover Scandinavia Tours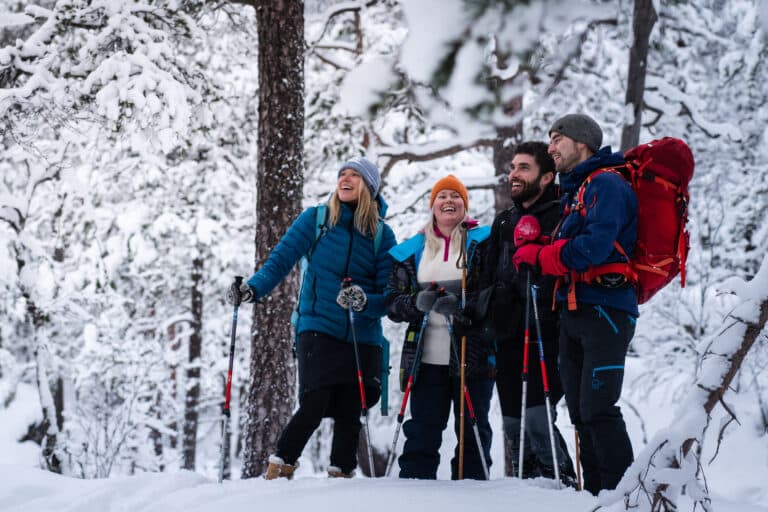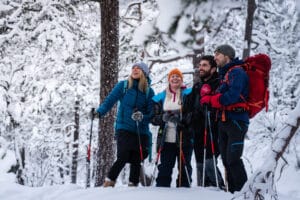 At Discover Scandinavia Tours, we believe that travel should be about just two things: making memories and having truly one-of-a-kind experiences. Because of this, you'll always get one-on-one attention from our team, and we work closely with local experts to ensure quality and authenticity on every trip. Our goal is to turn your trip into something truly special, and we do that by paying attention to the small details that end up sticking in your mind for years to come.
We offer only small group tours, with a maximum of 12 people. This ensures we can provide an authentic experience and get to places large groups can't reach. Each group is escorted by a local guide and driver so you can learn about the culture and traditions of the destination.
Take a peek at our remaining groups for 2023 to Iceland & Norway, and sign up for our newsletter to be the first to know when 2024 dates are on sale!