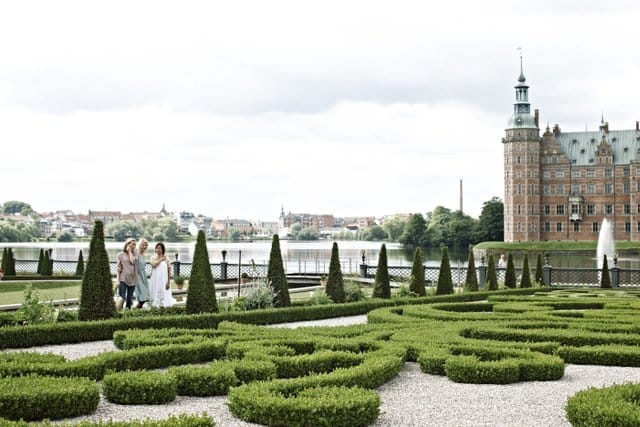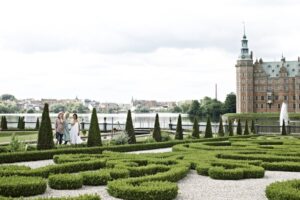 If you could only explore one European country, Denmark should be high on the list of options. This enchanting country is home to some of the world's most beautiful palaces, castles, and gardens.
On our Denmark luxury tours, you have a unique chance to step back in time and experience life as a royal for a day. You'll explore magnificent palaces with opulent furnishings and stunning gardens with fountains and sculptures. And don't forget the castles! They're some of the most impressive in Europe, with towering turrets and fearsome fortifications.
From the imposing Kronborg Castle to the sprawling gardens of Rosenborg Castle, there's something for everyone to enjoy.
When you travel to Denmark with Discover Scandinavia Tours, whether you choose Denmark in a Week or one of our Scandinavia multi-country tours, you will enjoy many of these spectacular sights.
If you ever have any questions for our US-based team, please don't hesitate to get in touch. But for now, let's continue our journey through Denmark's castles, palaces, and gardens.
Exploring the Castles of Denmark
Denmark has a rich history of castles and fortresses. These structures were built as defensive fortifications to protect the country from invaders. When you explore the castles of Denmark, you'll find a world of fairy tales come to life. 
These imposing structures have stood the test of time, each unique. There are over 400 castles in Denmark, but only 37 of them are open to the public.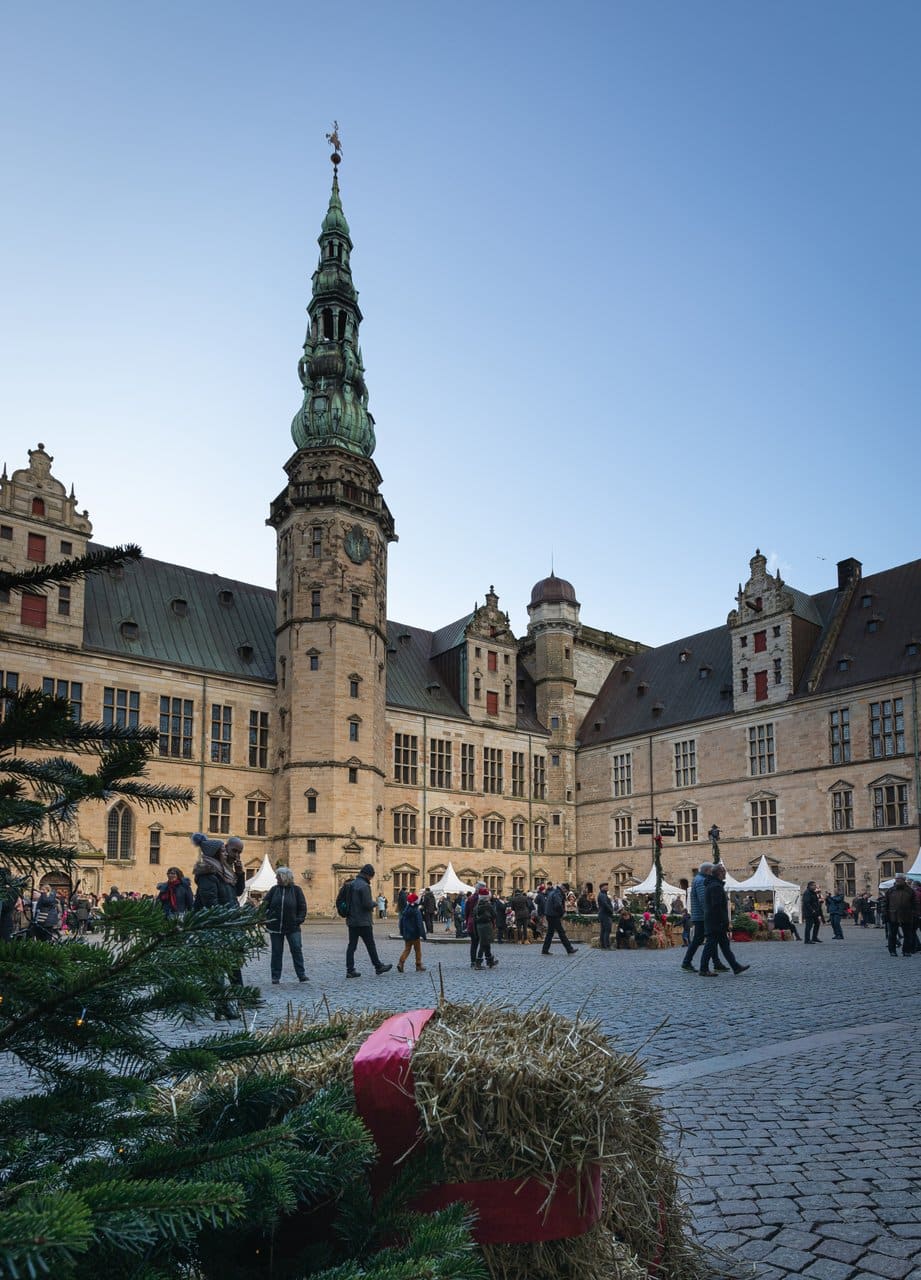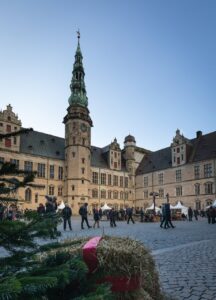 Denmark's most famous castles include Kronborg Castle and Rosenborg Castle. Kronborg Castle, also known as Hamlet's Castle because it featured in Shakespeare's play Hamlet, is one of Denmark's most popular tourist destinations and attracts more than 600,000 visitors annually. 
In comparison, Rosenborg Castle is one of the oldest Danish castles continuously inhabited since its construction in 1231. The castle houses a museum with more than 30,000 items on display, including weapons and paintings from different periods.
There are plenty of others to choose from, each with its own story. For example, we included Egeskov Castle in our list of three fun family activities in Denmark.
No matter which castle you visit, you're in for a treat. They all offer stunning gardens, opulent furnishings, and breathtaking views. 
Touring the Palaces of Denmark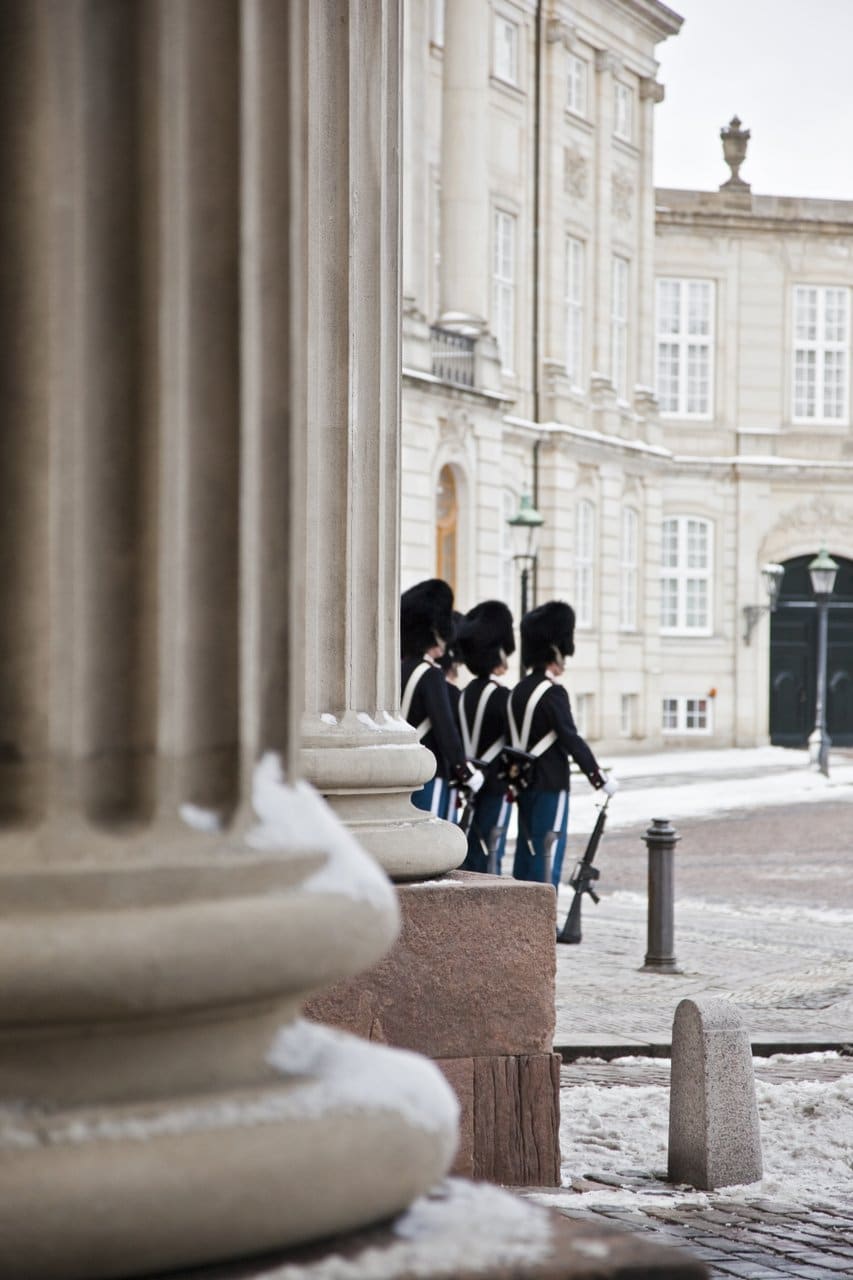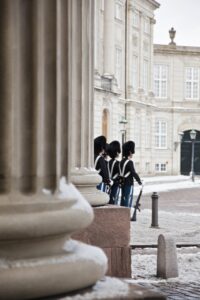 Some of Denmark's absolute must-sees are the fascinating palaces. If you're looking for a taste of Danish culture and history, the palaces are where you'll find them. From Amalienborg Palace to Fredensborg Palace, something will captivate and amaze every visitor.
Amalienborg Palace, in Copenhagen, has been the official residence of the Danish monarchy since 1760. The Amalienborg museum tour takes you inside the Fabergé Chamber and the Gala Hall, which the royal family still uses on special occasions.
At Fredensborg Palace, the Danish Royal Family's Spring and Fall residence, you can marvel at the beautiful exterior. Inside, you will find an impressive collection of art and furniture. It is located outside Copenhagen in North Zealand, spread across three islands in Hillerød.  
Finally, Christiansborg Palace is one of Denmark's largest and most important buildings, as it houses the Folketing (parliament), the prime minister's office, and the Supreme Court of Denmark.
It's always a great time to visit at least a few of these stunning palaces on your trip to Denmark, no matter what time of year it is! But if you're favoring a visit when the weather is warmer, read our guide to Summer in Scandinavia to help you plan.
Discovering the Gardens of Denmark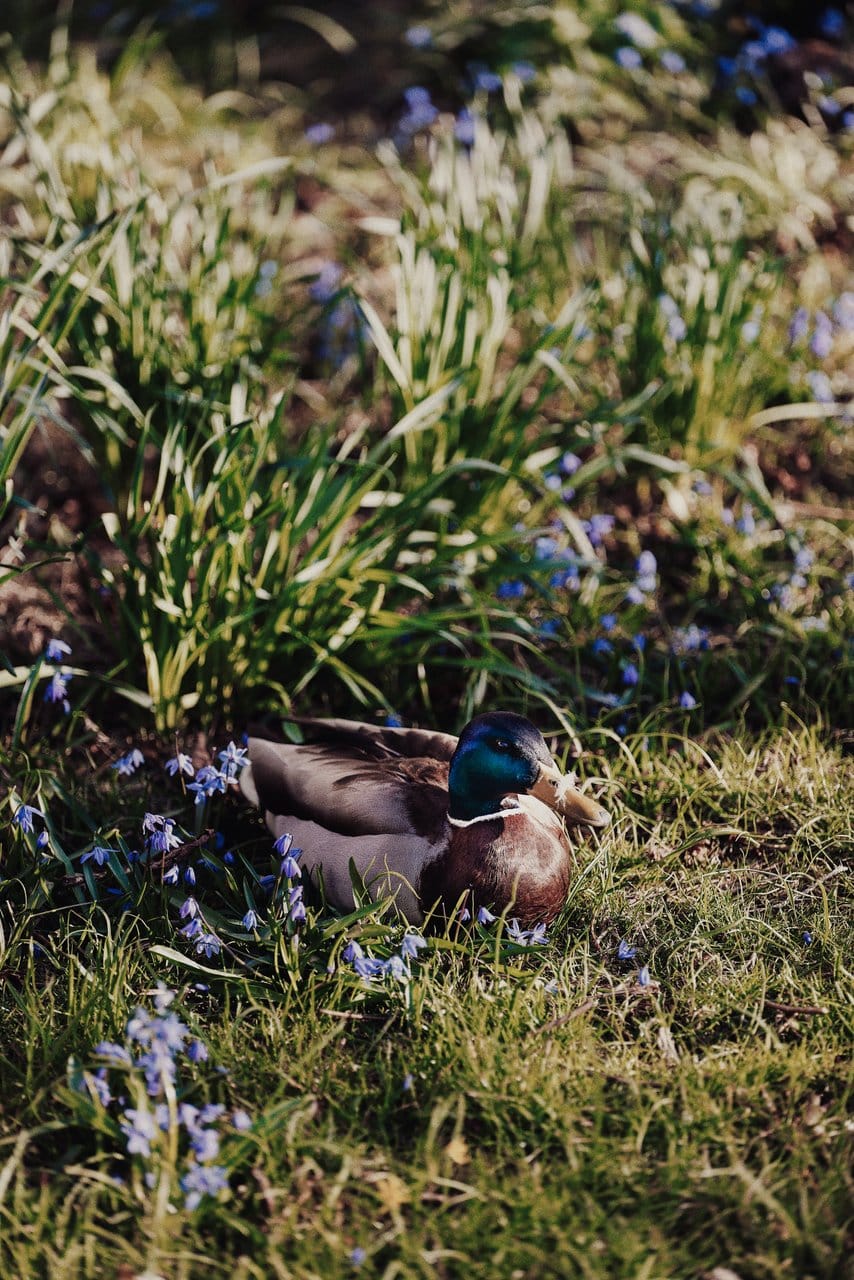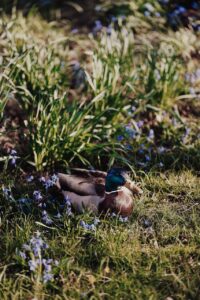 Denmark has a long history of gardening dating back to the 16th century when King Frederick II, also known as Frederick the Great, created his first garden in Frederiksberg. It was not until 1843, when King Christian IX opened Tivoli Gardens in Copenhagen, that Denmark started to develop its reputation as an international garden destination.
The Rosenborg Castle Gardens are a favorite among visitors, thanks to its well-manicured lawns, flower beds, and hedges. The Frederiksborg Palace Gardens are known for their baroque style, with topiaries, fountains, and hedge labyrinths. And the Kronborg Castle Gardens offer beautiful views of the Øresund Strait.
More than just a garden, Tivoli Gardens is a famous amusement park in Copenhagen. Since its opening in 1843, it has become one of the most renowned tourist attractions in the country. 
From its Hanging Gardens to the Orangery, a Chinese-inspired Bamboo forest, and a Vintage Cars Garden featuring beds of rhododendrons and azaleas, there is a lot to explore before you even get to the amusement park. 
Tivoli Gardens is also known for its annual Christmas celebrations, which are famous worldwide. Are you interested in a Nordic vacation during the holiday season? We think you'll love reading our blog about Christmas in Scandinavia.
Other Places to Visit in Denmark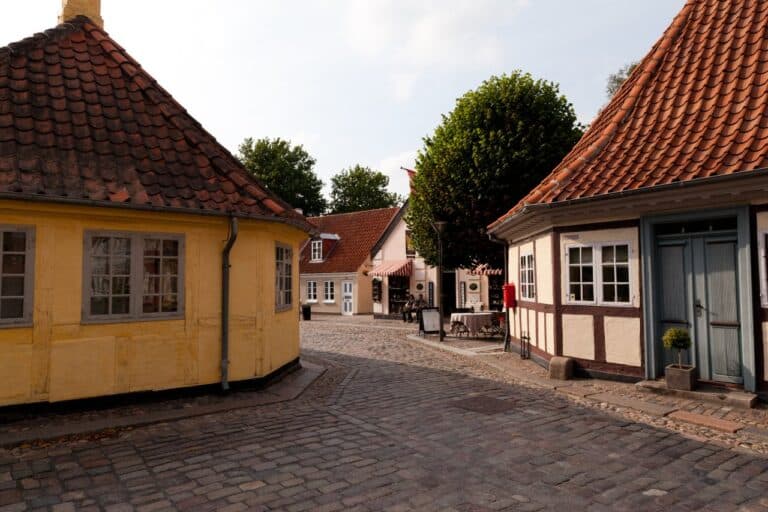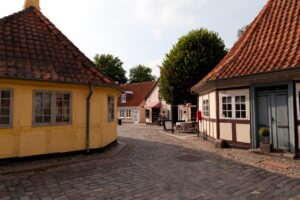 Denmark might be a small country, but it is full of captivating places to visit. Besides the many palaces and castles, another famous location is Hans Christian Andersen's home and museum in Odense. He was born in this Danish town and lived there until his death in 1875. 
While in Odense, how about a visit to the zoo? Odense Zoo is one of the oldest in Europe and one of the few zoos that allow visitors to feed animals by hand. With animals from all over the world from over ten species, you'll see everything from chimpanzees to Siberian tigers, manatees, and macaws.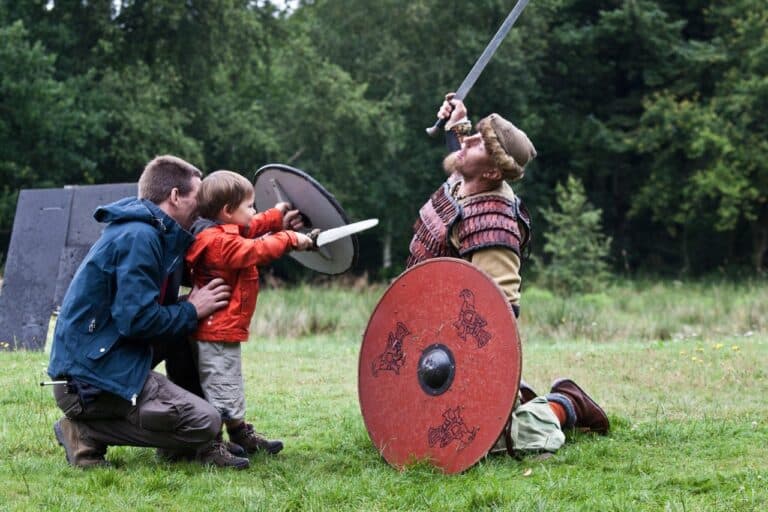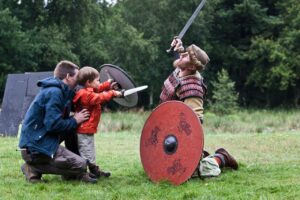 To learn more about Denmark's Viking past through replicas of the artifacts they left behind, pay a visit to the Ribe Viking Center. The exhibits change every few months, highlighting different aspects of the Viking Age. 
Of course, these recommendations barely scratch the surface of the things you can see and do in Denmark. Discover even more by checking out the attractions visited during our Denmark in a Week tour or even our Nordics Silver (13 Days), Gold (18 Days), and Diamond (22 Days) tours. 
Each of these multi-country tours in Scandinavia includes three nights in Copenhagen before heading to Norway's capital city, Oslo. And we've got you covered there too! Read our picks for the best things to do in Oslo.
Our Denmark Tours are Filled with Authentic Experiences
Now that we've introduced you to the wonderful of Denmark's palaces, castles, and gardens, it's time to take your adventure further! Browse our range of Denmark luxury tours and find out more about journeying through this incredible country.
And if you have any questions for our US-based team, please get in touch for the answers you need.