Our Destinations Across Scandinavia
By focusing exclusively on the 5 countries of Norway, Sweden, Denmark, Finland and Iceland, we are able to build superior experiences. Our itineraries are unique. Our knowledge is unmatched. Our focus on treating each customer as if they are our only customer defines us. We know the best hotels and historic inns. We are friends with many local guides. We utilize all of this to create adventures catered to you, your personality and your sense of adventure. This is your discovery.
How We Are Different
We do not want to be the biggest. We are definitely not the cheapest. Instead, our success is based on helping you transform your most valuable asset – time – into an experience to cherish forever. Whether traveling as a couple, family or group of "new" friends, we recognize you are entrusting us with what is often the 7 to 14 most special days of your year. This may be the only uninterrupted time you have together, and we want this time to exceed even the highest expectations.
Our Philosophy
We embrace experiences. They are the common thread that weaves friends and families together. Our purpose is to create these "once-in-a-lifetime" adventures. Because life is too busy, we strive to make it easy to build direct connections with the amazing Nordic Countries and the people who share each journey with you.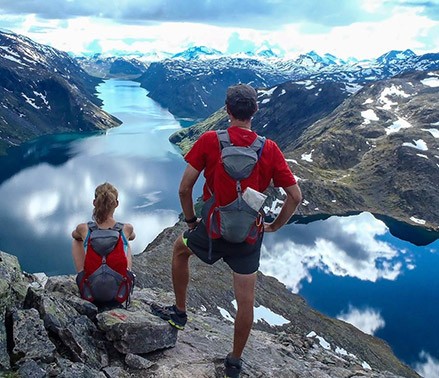 Meet Our Nordic Travel Guru
A trip planned with us is a trip curated by Marcelo. He takes a personal interest in every voyage and works directly with every client. His vast knowledge, hands-on expertise and passion for life inspire all we do. Marcelo cannot wait to get to know you.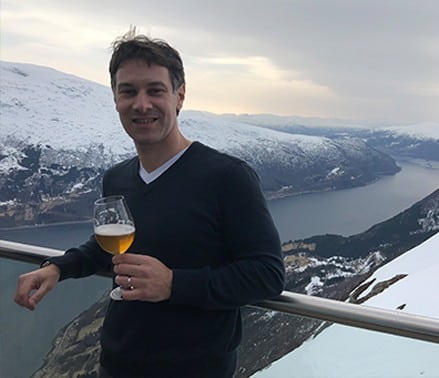 OUR GUESTS SAY IT BETTER THAN WE EVER COULD
This is my third trip with Discover Scandinavia. Just back and still riding on a cloud of happiness. The trip couldn't have gone better! Marcelo, as usual, was very helpful. I told him what I wanted to do, and he set everything up. The events I participated in were exactly what I wanted, and the hotels and flights were convenient and comfortable. I'm going again next winter - with Marcelo of course!

AMANDA R., WESTMINSTER, MA
Marcelo fulfilled our every wish. He scores a "10" for his ongoing concern for his clients. We would heartily recommend using him to organize any trip to Scandinavia.

RON & SHARON, COSTA MESA, CA
I am SO thankful for Marcelo and Discover Scandinavian tours. You created a wonderful vacation for me and 8 family members and took care of all the details. The hotels and tours you booked were excellent and the customer service was superb. I felt like we got to be good friends and I trusted that you had our best interest at heart and were always just an email or phone call away.
I would highly recommend that anyone who is considering it use your company for their travel needs in Scandinavia!

NEVA & FAMILY (9 PEOPLE), CHAPEL HILL, NC
WE WORK. YOU DISCOVER.




Get Started today