by Marcelo Guimaraes – Founder & Owner of Discover Scandinavia Tours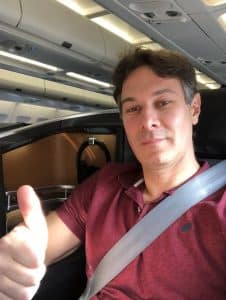 Scandinavia Tours: Many Options For Transportation
Scandinavia – land of the Northern Lights and the Midnight Sun – offers a robust and diverse transportation system, which allows you to travel efficiently and comfortably… if you know how to get around. The good news is: if you don't, you may end up enjoying more scenery than you planned. Planning those adventures is ALL we do at Discover Scandinavia Tours. Let's look at the many ways you can move from country to country and also within each of the 5 Scandinavian nations: Iceland, Norway, Sweden, Denmark and Finland.
TRANSPORTATION IN ICELAND
First things first: Iceland is an island in the North Atlantic, so don't expect to be able to leave the country on a train ride. In fact, there are no railways in Iceland. Still, the country is quite accessible, especially if you are coming from other Nordic Countries If you are traveling within Iceland, your options are:
CAR and BUS rides: the famous "Ring Road" circles the country and connects to a myriad of smaller roads which can take you to most locations in Iceland. Keep in mind that many of those smaller roads (and even sections of the Ring Road) can be closed in the winter time, due to snow accumulation. The good news is that in the winter time the Northern Lights are visible from anywhere in the country, not just in the remote areas.
FLIGHTS: the country harbors about 30 major airports (impressive!) connected by a well-structured network of daily flights. You can fly within Iceland with Icelandair, the country's main international airline, and the domestic options Air Iceland and Eagle Air. In January 2020 I had the pleasure of visiting the Westman Islands on an Eagle Air flight and enjoyed the 25-min, incredibly-scenic flight from the Reykjavik Domestic Airport just as much as the destination! Another way to fly, of course, is with an awesome helicopter ride. We use one on this winter tour.
BOAT rides: it is possible to circumnavigate the entire country and stop at many beautiful ports along the way.
You can also see the Northern Lights from a boat, in Iceland! If your Scandinavia tours include Iceland and other Nordic Countries,
FLIGHTS on major airlines such as Icelandair, SAS, British Airlines and many other European carriers.
FERRY rides to the Faroe Islands and Denmark (multi-day trip). There are also cruise lines connecting the island to Norway and Sweden.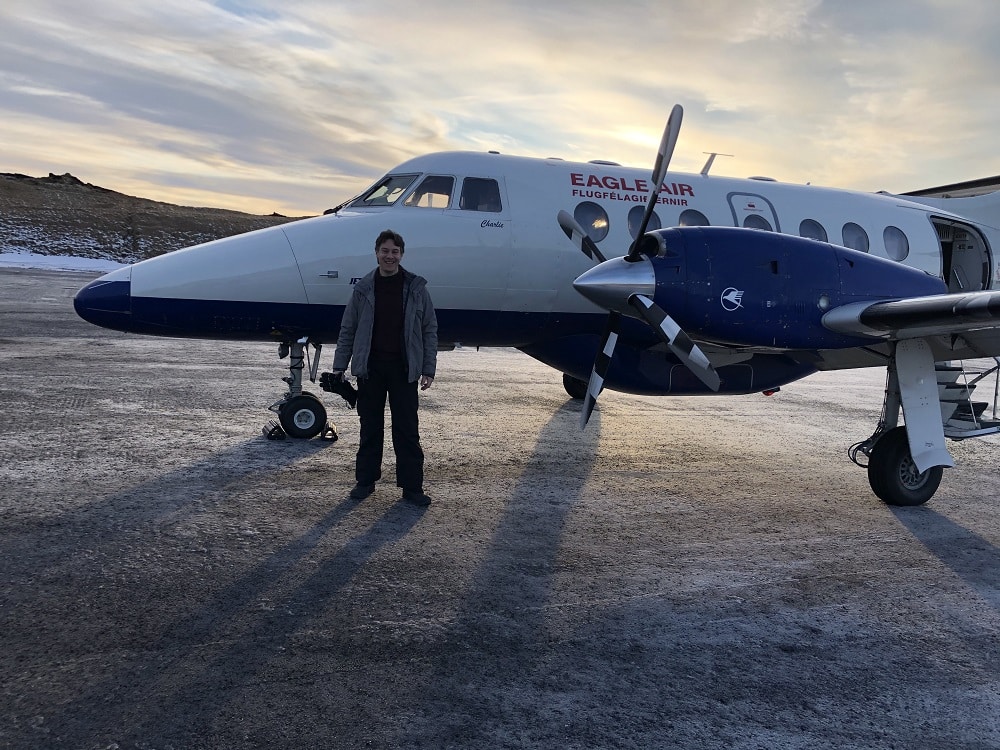 Creating The Best Tour Of Norway
I have personally driven thousands of miles in Norway and can attest to the fact that roads are excellent. The Norway tours I have designed were based on time spent there. I have also sailed the Norwegian fjords and the ride is equally smooth. As with the rest of the Nordic Countries, though, the experience can change drastically if the weather does not cooperate. So, in addition to driving or taking a bus, you have the following options for your Norway tours:
TRAIN rides: a vast, scenic and efficient railway system connects the entire country. By train you can travel from Kristiansand, in the very south, to Bodø or even Narvik (through Sweden), in the Norwegian Lapland.(think Northern Lights in the winter!). Vy is the national train company (previously NSB). Some of the most scenic railways in the country include:

The Bergen Line, connecting Hønefoss to Bergen
The Rauma Line, connecting Dombås to Åndalsnes
The famous Flåm Line, connecting Myrdal to Flåm

BOAT and FERRY lines to enjoy the Norwegian fjords: many choices exist.

If you have a few hours to spare, a ferry ride from Flåm to Balestrand to Bergen is a wonderful way to cruise the Sognefjord, the largest of the Norwegian fjords. We expose our clients to that wonderful exploration on this tour. Once in Bergen you can catch a ferry down to Stavanger, in the south, and be there in about 5 hours.
If you have 7 nights you can embark a Hurtigruten cruise (there are also some Northern Lights cruise) and travel from Bergen all the way to Kirkenes, near the Russian border. Many Norway tours combine a cruise along the coast with a land package as well. With fewer nights you can get to Ålesund, Trondheim or Bodø, for instance. Starting in 2021, travelers will also be able to cruise the Norwegian coast on Havila, a well-established Norwegian company in the shipping arena, now entering the leisure segment.

FLIGHTS: in addition to SAS, Norwegian Air and other major carriers, count on the domestic Widerøe to deliver you safely and comfortably to some of the more remote airports in Norway.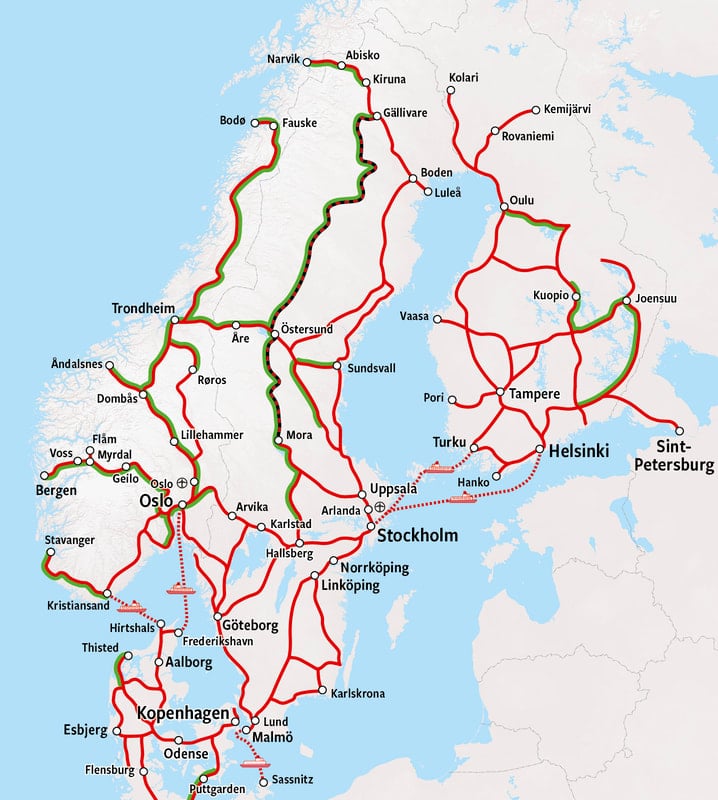 Scandinavia Tours including Norway and other Nordic Countries:
Take a short flight on SAS, Norwegian Air and many other carriers.
Enjoy a ferry ride from Oslo or Kristiansand to Denmark.
Travel by train to a number of destinations in Sweden.
There are bus routes north of the Gulf of Bothnia (in between Sweden and Finland), so you can move within certain destinations in Lapland (Norway, Sweden and Finland) by bus.
Creating The Best Tour Of The Nordic Countries (Sweden, Denmark & Finland)
I love exploring Sweden, Denmark and Finland by train. The national train companies in those 3 countries are, respectively: SJ, DSB and VR. As a rule, when you travel by train in Scandinavia you move fast and comfortably, not to mention the beautiful scenery and awesome train stations you enjoy along the way. There are other options, though:
Daily flights connecting many cities are quick and practical. Most direct flights connecting any 2 locations in Sweden, Denmark and Finland are shorter than 90 minutes! Your top carrier options will be SAS, Norwegian Air and Finnair.
From Denmark you can catch ferries to Norway (including an overnight between Copenhagen and Oslo) or Iceland.
From Sweden you can catch a ferry to Turku or Helsinki (Finland). We employ the Stockholm-Helsinki overnight cruise in our Complete Tour of Scandinavia and our clients love it.
It is also good to know that from Helsinki you can catch a ferry an be in the Estonian capital, Tallinn, in just 2 hours. Many of our clients visiting Helsinki take advantage of that and enjoy a fun daytrip in gorgeous Tallinn.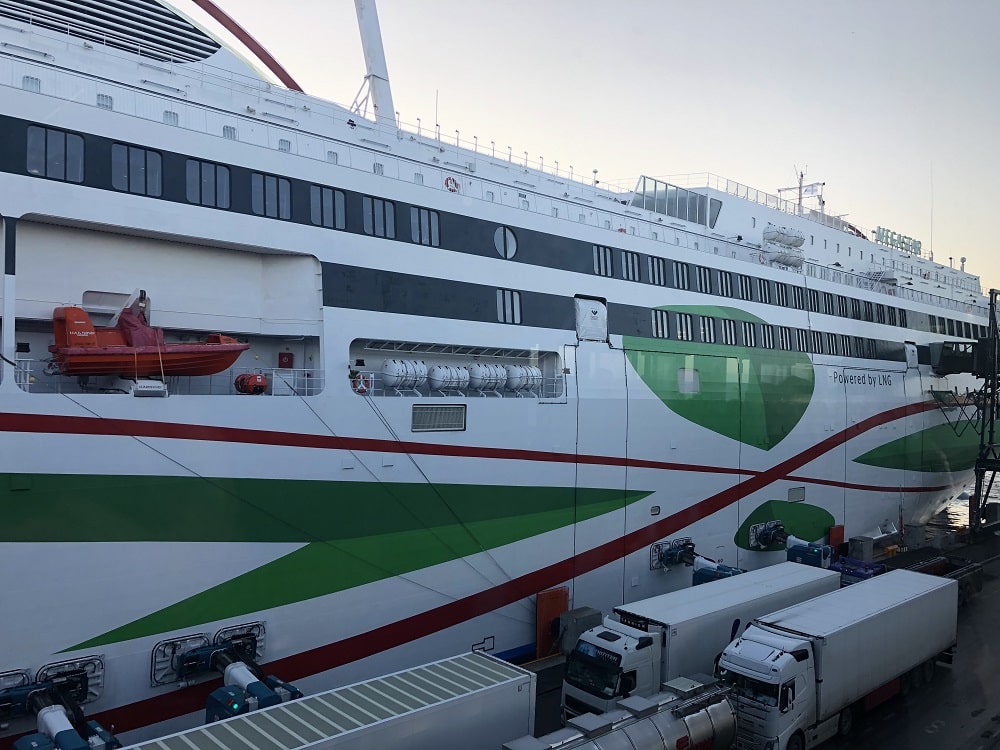 Driving is also an excellent option if you have the time and if you are interested in Scandinavia tours with the extra flexibility that comes with renting a car. For instance, the Øresund Bridge connects Copenhagen (Denmark) to Malmö (Sweden) and makes for a beautiful drive. Interestingly, the bridge serves both as a railway and a motorway. If you are driving within Denmark you can cover the distance between the farthest points in the country in under 6 hours! Keep the following points in mind if you are considering a self-drive:
There's much scenery to be enjoyed and road conditions are generally good, but winter driving requires experience. This is particularly true if you are heading north in Sweden or Finland to see the Northern Lights, for instance. That means that you are getting close to crossing the Arctic Circle… expect snow!
Returning a car at a location other than the pick up one will cost you. One-way fees are hefty!
You do not need an international driver's license. Just bring your license from your home country and your passport with you.
In the Nordic countries, many rental cars already come standard with some sort of navigation system.
Can you drive a stick-shift? Automatic cars can be rented, but they are more expensive and not as widely available.
Looking for extra tips for your Scandinavia tours? Drop us a line (info@discoverscandinaviatours) and we will happy to help!