by Marcelo Guimaraes – Founder & Owner of Discover Scandinavia Tours
Introduction – Travel Money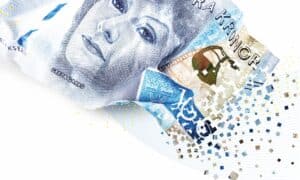 I still remember being a preteen and going with my dad to the bank to buy traveler's cheques for our upcoming international family trip. But that was the early 80s and things have changed much since (I miss the music, tough… and Atari). It has become much simpler to travel abroad and pay for goods and services, but that aspect of traveling is still a source of questions when preparing for an international adventure.
Many questions from our clients who are about to travel to Scandinavia have to do with money: how do I pay for things over there? Do they accept US dollars? Do I need to carry cash? How much should I plan on spending on food? Let's take a look at some of those questions and answer them on this article.
Can I Pay with US Dollars in Scandinavia?
In short, the answer is "no." Each Nordic country has its own currency, as follows:
Iceland – the Icelandic Krona (ISK)
Norway – the Norwegian Krone (NOK)
Sweden – the Swedish Krona (SEK)
Denmark – the Danish Krone (DKK)
Finland – the Euro (EUR)
Curiosity: "krone" and "krona" are words for "crown."
So, as a rule, you should not expect to walk into a store or a restaurant and pay for what you buy with USD (or Canadian Dollars, for that matter), but that does not mean that you must have five different types of currencies on you at all times, as I will discuss later on.
Are Credit Cards Widely Used in Scandinavia?
Yes, they are. That really simplifies life, especially if you don't want to carry loads of cash with you. Virtually everything you consume or buy in Iceland, Norway, Sweden, Denmark and Finland can be paid for with a credit card.
Money-Saving Tip: make sure to bring with you a credit card which does NOT charge international transaction fees. Those fees are typically around 3%, so avoiding them is a pretty smart thing to do. There are many options from which to chose and if you don't already have such a card, I suggest applying for one.
Should I Have any Cash on Me While I'm in Scandinavia?
Carrying a bit of cash is not a bad idea. Here is what I do, personally, and recommend to all my North-American clients:
If you are visiting multiple Scandinavian countries (you should!), get, in local currency, the equivalent of 100 USD (or CAD) per person in your group when you enter the country.
Use the cash to pay for small things along the way. If you still have some of it on your last day in the country, save if for your next trip to that country or use it to buy some souvenirs. This tends to work really well for me.
What Is the Best Way to Get Cash in Scandinavia?
For starters, I do NOT recommend using the currency exchange booths you will find at airports or train stations. Those services tend to offer particularly disadvantageous exchange rates, so avoid them. A much better idea is to use ATM machines widely available in Scandinavia.
Money-Saving Tip: In my experience, ATM machines found on the streets offer better rates than those found in hotels.
IMPORTANT:
before leaving on vacation, notify your bank that you will be using your debit card abroad. This will prevent the card from being "frozen" after the first time you use it in the Nordic Countries (a safety feature);
Ask your bank which ATMs can service your particular debit card;
The same applies to any credit cards you plan on using over there. Let the issuers know you will be traveling and avoid having to deal with those issues while vacationing.
How Much Should I Budget for Food in Scandinavia?
Compared to how much we pay for goods and services in North America, Scandinavia is expensive. Food is no exception. Since we are talking about 5 different countries and a wide range of options when it comes to meals, establishing a food budget can be tricky. Here is what I do, personally, when I am traveling in the Nordic Countries for business or pleasure:
Most likely, breakfast will be included with your hotel stay. That is certainly the case for all of our clients, here at Discover Scandinavia Tours. The good news is: breakfast is serious and will allow you to leave the hotel well fed and energized for your day of sightseeing.
For LUNCH, my preference is to go for something light, which could be a sandwich from a convenience store (options are much better than in the US) or a sit-down meal at a local restaurant. Casual works for me. Preferred by the locals is ideal. As a crude rule of thumb, you will most likely find lunch between $15 and $40 USD per person, if you go with casual.
DINNER is generally a bigger meal for me, often with a glass of wine (or two) for an extra touch of enjoyment (alcoholic beverages are particularly expensive in Scandinavia). So, if you think of dinner as an entrée with possibly an appetizer OR a desert and a bottle of wine to share with your companion, all at a casual restaurant (recommended by locals, of course), you will probably be looking at a check which starts in the $60 to $80 USD per-person range. Again: if you decide that your dinner will be a hot dog at the famous stand in Reykjavik or a fish soup at the fish market in Bergen (both awesome options), you will be paying less than that. If you are looking to celebrate a special occasion at a sophisticated restaurant, expect to pay more. The numbers you see here are simply practical, educated estimates.
GRATUITY is not expected in Scandinavia. But I have already written an entire article about that, which you will find right here.
I hope you found this short guide helpful. My team and I, here at Discover Scandinavia Tours, look forward to sending you on beautiful adventures all over Iceland, Norway, Sweden, Denmark & Finland!