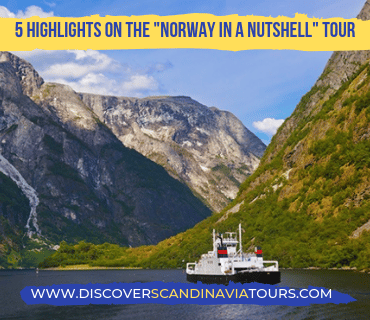 Norway in a nutshell, Oslo – Bergen Tour is an unforgettable nature experience. You will enjoy the beautiful landscape, traveling comfortably with train, ferry, and coach. You will be on the fjord but also be able to admire the water flow from aside.
The trip can be completed in a day but to be able to enjoy all the beauty to its fullest and to travel comfortably we suggest that you make an overnight stop on the way.
Don't miss our "expert travel tip" suggestion at the end of this article.
Your journey starts in Oslo Norway. Take a few days to enjoy the city before heading on your tour. Oslo has a lot to offer when it comes to culture, history, and architecture. Also make sure to enjoy some of the great food, talk to one of the friendly locals and enjoy the atmosphere in this relaxed city before heading out in nature.
Here are 5 highlights from Norway in a Nutshell tour:
1. Bergen Railway
The Bergen railway, a modern train that takes you from Oslo to Bergen. If you decide to start your journey in Bergen, the train will go in the opposite direction as well. The full trip will take about 7 hours and is considered one of the world's most scenic train rides.
For Norway in a Nutshell, you'll start your ride in Oslo and get off at the high mountain station of Myrdal.
2. Flåm Railway, Myrdal – Flåm
In Myrdal, you'll leave the modern train behind to get on the traditional old fashion Flåm train. This scenic 20-kilometer long railway trip will take about 50 minutes. A fantastic journey where you can enjoy the Kjosfossen waterfall, see more of the fjord, go through tunnels and enjoy the beautiful mountains. You'll also be able to enjoy historical buildings and most likely look at some goats along the way. The Flåm Railway has been called "one of the most astonishing train rides in the world" by Culture Trip.
3. The Village of Flåm
Flåm is a small village right on the water of Aurlandsfjorden. This community is worth spending a couple of days in. Enjoy the beautiful mountain landscape by the fjord and learn about the local traditions. Kayaking, hiking and boat fjord safari tours are just a few fun outdoor activities that you can enjoy while taking in the scenic beauty.
4. Aurlandsfjord
From Flåm you will continue your Norway in a nutshell tour with a fjord cruise on the Aurlandsfjord. This is a 29-kilometer long fjord that branches out from Norway's longest fjord, Sognefjorden.
5. Naeröyfjord
The fjord cruise will continue to the UNESCO protected Naeröyfjord. The narrow fjord is only 250 m wide on its closest point, a unique experience. Here you will see waterfalls and small idyllic farms in a dramatic mountain setting.
After the Naeröyfjord cruise, you'll get on your coach in Gudvangen, and it will take you to Voss. From here, you continue your journey on the Bergen Railway to your final destination of the trip, Bergen.
Make sure to spend a couple of days in Bergen, Norway's second largest city, to enjoy the rich history and culture. "The city of seven mountains" was founded in 1070 but is a modern city with lots to enjoy. A perfect place to enjoy the mountain and fjords but also art galleries and small local coffee shops.
EXPERT TRAVEL TIP: There are two similar versions of this trip. "Norway in a Nutshell" that is described here, and the "Sognefjord in a Nutshell." They are both beautiful and somewhat similar tours.  When available we suggest the "Sognefjord in a Nutshell" tour.
The reason being is that it is less crowded and that you get to enjoy a longer fjord cruise. Instead of riding the coach and train back to Bergen after your fjord cruise, you will with the "Sognefjord in a Nutshell" continue the cruise. You will enjoy a boat ride on the fjord, and along the coast of Norway, all the way back to Bergen.
Another good reason to do the "Sognefjord in a Nutshell" is that you get to visit beautiful Balestrand. Who wouldn't want to stay at the Kviknes hotel for a few nights?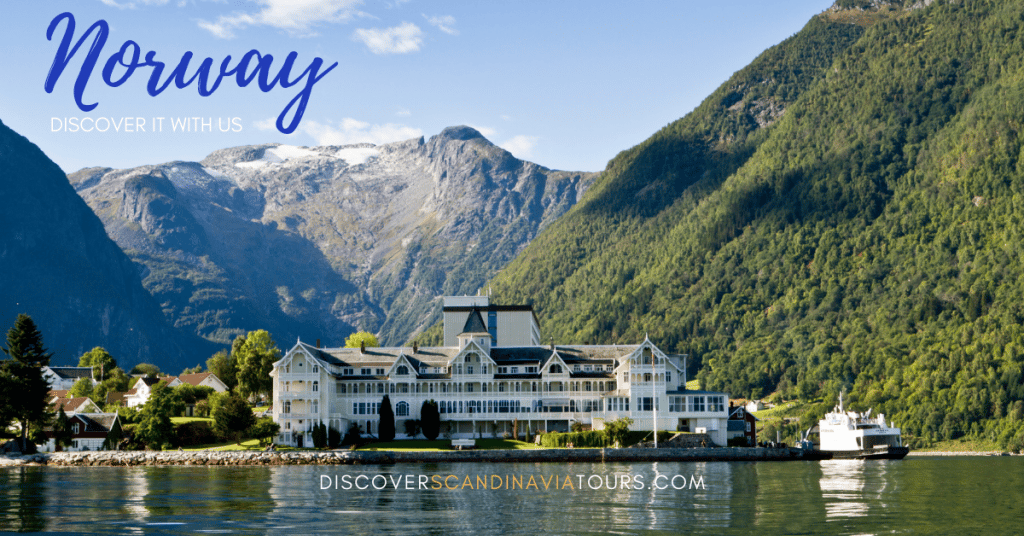 You can find more information and tour suggestions about "Sognefjord in a Nutshell" and "Norway in a Nutshell" Oslo Bergen tour by visiting our Norway tours.
These are sample tour suggestion where we include hotels, activities and other fun things to do. We would love to help you with your Norway Adventure!