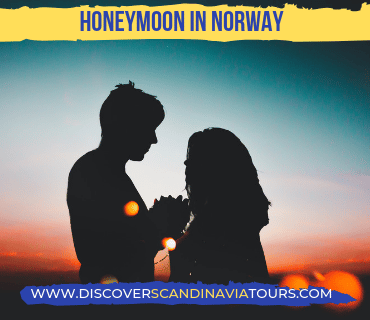 Congratulations, you are getting married! Are you thinking of spending your honeymoon in Norway? Let me ask you a question. Have you ever been somewhere by yourself and got the feeling that you wanted to share that experience with somebody? Maybe your future husband or wife? Norway is one of those countries that you want to experience with a loved one. To discover amazing natural beauty, and to go on fun exciting activities with. To eat tasty Nordic cuisine and to wake up in amazing hotels taken from fairytale settings.
Side note: Norway is where the popular Disney movie Frozen got their inspiration from.
Norway is not only filled with excitement and adventure, but it is also indeed a place to relax and to be able to breathe. There are many reasons to why you would want to spend your honeymoon in Norway, but let's focus on 3 different honeymoon suggestions.
Honeymoon in Norway – 3 Suggestions
1. Winter Wonderland Honeymoon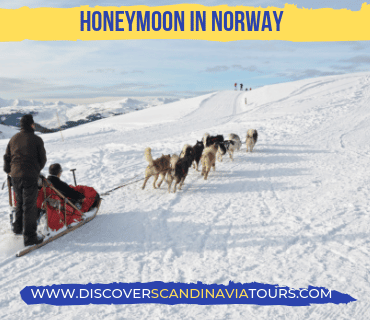 Would you take a husky taxi from the airport? Do you prefer reindeer sledding over water skiing? Would you rather sleep in an ice hotel than a beach hut? If you do, a winter wonderland honeymoon up north in Norway is an excellent choice for you. There are many activities to choose between, some of our favorites are dog sledding, reindeer sledding, snowmobile adventures, and ice crab fishing. After a fun day filled with exciting adventures, you spend the night at one of the romantic resorts. If it will be in an ice suite, is up to you. If you are lucky and timing is right, you might even be able to share a moment under the beautiful northern lights. The greenish dancing light on the sky is an unforgettable experience.
Suggested tour:
Norway Luxe Winter
2. Summer Adventure with Fjords and Mountains Honeymoon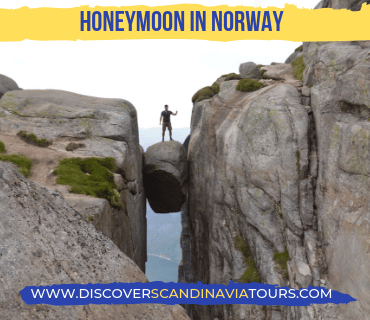 If summer adventures with fjords and mountains are more your thing, then the southern and middle part of Norway will not disappoint. The view from the water when doing a fjord cruise is impressive. The view from the mountains after a fun hike is stunning. The natural beauty in Norway is breathtaking. You can experience many fun summer activities like hiking the Preachers rock, biking in the mountains, RIB boat adventure on the Sognefjord or a fjord safari on the Geiranger fjord. After a fun day, you will spend the night at one of the many scenic hotels.
Suggested tour:
Norway Scenic Summer
3. The Perfect Mix of Hip Oslo and Viking History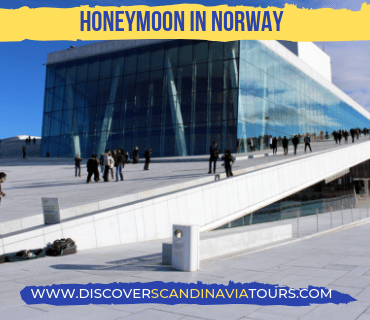 The capital of Norway, Oslo, has a modern feel to it. You have modern Nordic design everywhere, you have modern buildings like the Opera house and hip cafes, bars and clubs. All alongside the rich Nordic history, maybe most famous the Viking history. Oslo does a great job delivering it all. For some extra romance visit The Well. While there enjoy a spa treatment, sauna visit, just relax and spend time together. A stroll in the Vigeland park and some shopping on Karl Johans gate could also be on your list to do. Oslo is a great place to spend a few days on its own or to start your Norwegian adventure! What kind of honeymoon in Norway are you looking for? One that includes reindeer sledding, northern lights and ice hotel or more of a summer adventure? Either way, we will be happy to
help you with your travels
.