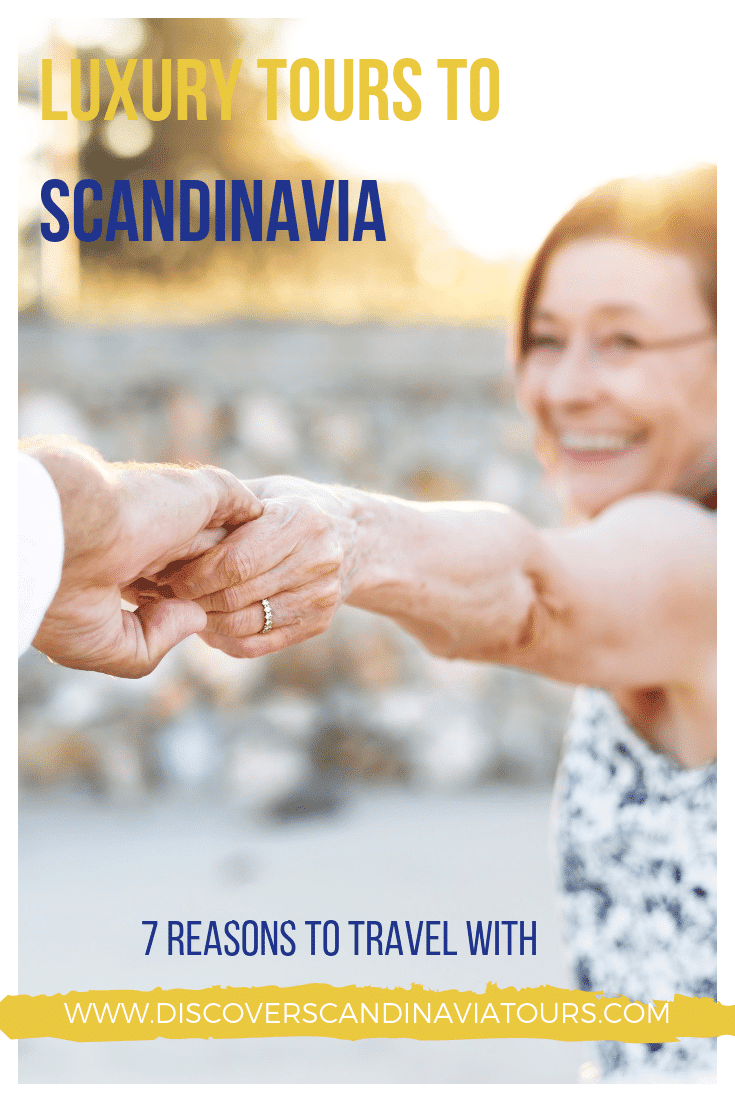 by Veronica Lanzer
If you are looking to travel to Scandinavia in style, luxury tours to Scandinavia are your solution. To discover authentic, natural beauty in Iceland, Norway, Sweden, Denmark, and Finland comfortably.
Do you want to experience extraordinary natural phenomena's like the Icelandic geysers and waterfalls? Do you want to sail the Norwegian fjords and to enjoy a dog sled ride in the Finnish Lapland? Maybe, you want to learn about the history of the Vikings, and enjoy the modern cities of the capitols, all done with a touch of luxury.
Why should you book your luxury tour to Scandinavia with us, Discover Scandinavia Tours?
1. Private transfers
When traveling with us, we make sure that things run smoothly from the start. We arrange a private transfer from the airport to take you to your hotel. This allows you to travel comfortably to your chosen destination.
2. Private tours
We work with private tours or small group tours, allowing you to get customized attention from your local guide. This will give you the best experience and views of your tour. Small private tours will allow you to reach destinations that would not be possible on a large bus, for example. Depending on your destination, sightseeing tours take place by helicopter, Super Jeep, snowmobile, dog sled, reindeer sled, bike or by foot, to mention a few.
3. Luxury accommodations
We carefully select the hotels that we use. For us it is more than a 4- or 5-star rating; we look for that "little extra." In Norway whenever possible, we use hotels that are part of the "De Historiske" group. In Denmark and Sweden, you can stay in a castle. Up north in the Finnish Lapland, stay in one of the Ice hotels. We pick the small boutique hotels that offer personal service and extra care, but with larger room sizes for extra comfort.
4. Upgrades
We will often upgrade your train tickets to first class. We make sure you stay in upgraded cabins for your cruises, making sailing as enjoyable as possible.
5. Escorted tours
Our escorted tours of Norway are done in style. They are set for a maximum of 12 people and each group travels with their own Tour Director and driver. Experience fjord rides, UNESCO gems, natural wonders, historic sites and more. Comfortable travel and historic hotels, fine-dining Norweigan cuisine with breakfast and dinner included.
6. We save you time
Time is money. Scandinavia is all we do, and we do it well. We will take care of all your arrangements and logistics. Out motto is: "We Work. You Discover."
7. Customized tours
We offer a wide selection of luxury, time-tested tours of Scandinavia. But if you are looking for something entirely different, we will be happy to customize your Scandinavian travels from scratch. All your "wants" will be considered to make sure you get the Scandinavian vacation you are dreaming of.
We look forward to creating your luxury tour to Norway, Denmark, Sweden, Finland, and Iceland!