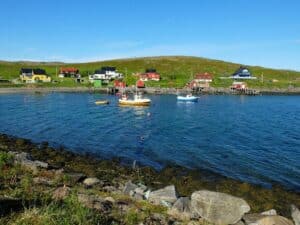 Norway's scenic routes consist of 18 road trips specially chosen for their natural beauty, yet enhanced still further by the addition of contemporary works of art and architecture by some of the nation's leading names.
Located across the country, from its south to its far north, these unmissable trails take in some of the best Norwegian landscapes, including extraordinary viewpoints suspended across gorges, waterfalls and fjords.
Be sure to include a Norwegian Scenic Route on your trip to Norway. With impressive competition between them, you can make your decision of which to explore a little easier by checking out our pick of the top 5 below.
Jaeran
The southernmost of Norway's Scenic Routes, Jaeran takes in a relatively straight area of the country's North Sea coast. It connects the town of Ogna to the south with Bore 25 miles to the north.
This tourist route is short, and makes use of 'ordinary' Norwegian roads. Although it's free of the spectacular fjords that made Norwegian landscapes a household name the world over, this charming region of coast helps visitors discover an area as rich in heritage and natural beauty as any other we've chosen to highlight here.
Along the way, you'll get to take in the subtle beauty of Ognabukten Bay, which has been the location of Kvassheim lighthouse since 1912. Guiding ships safely to harbor right up until 1990, today it has been fully restored with an exhibition center detailing its history.
Many visitors are surprised to then encounter sand dunes at Refsnesstranda, with the chance to get out of your vehicle and walk among them thanks to a purpose-built boardwalk. Before reaching the end of the Jaeran Scenic Route at Bore, there's also the opportunity to swim from the three-mile soft sand beach at Orrestranda.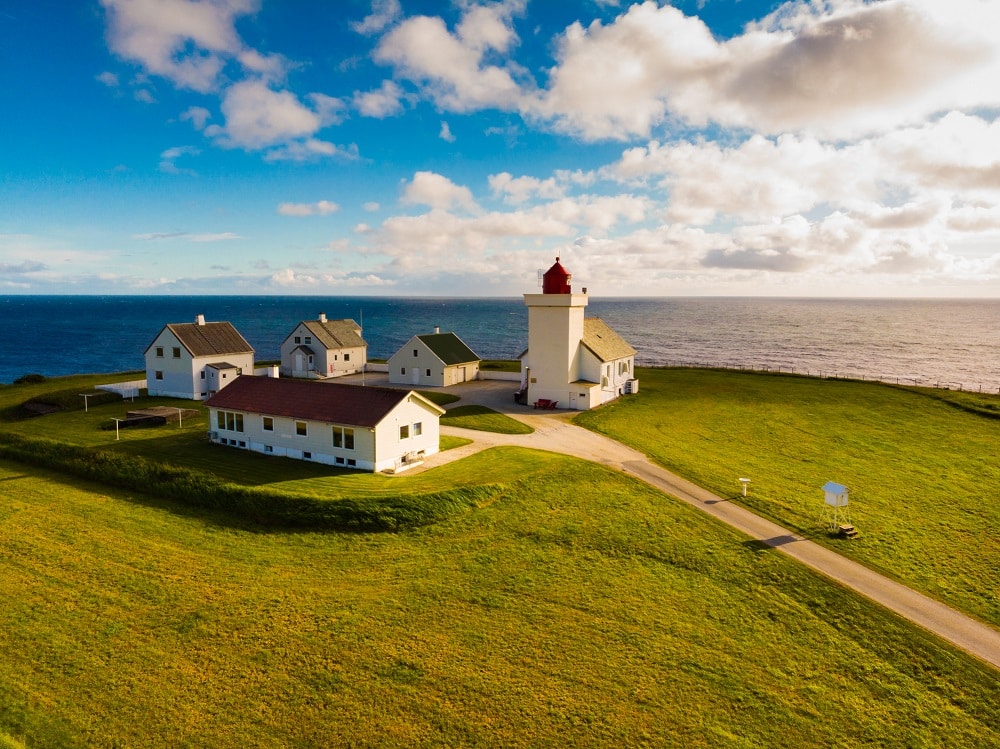 Hardanger
This route follows the shoreline of Sortfjorden from Latefoss, before circling around the main arm of Hardangerfjord. Norway's second-longest fjord, it is also known as the 'queen of the fjords' because of its majesty. Its other start and end point is at Granvin, less than two hours east of Bergen, making it one of the most accessible Scenic Routes as well as one of the most visually stunning.
Rich in orchards heavy in fruit during the late summer, and alive with the sound of waterfalls tumbling for hundreds of feet throughout the year, it provides a fascinating contrast between the Norway of farmland and the Norway of sheer-sided valley walls.
Best tackled over a whole day to make the most of its panoramas, highlights include Latefossen Waterfall, which flows down a series of cascades for over 500 feet. It divides into two streams which reunite beneath the arches of a road bridge constructed in the 1860s. Forming part of the route, you'll cross the bridge as part of your journey.
Latefossen is one of three waterfalls incorporated into the route, with the others being Skjervsfossen and Steinsdalsfossen, where visitors can walk behind the curtain of water on a stepped foot bridge.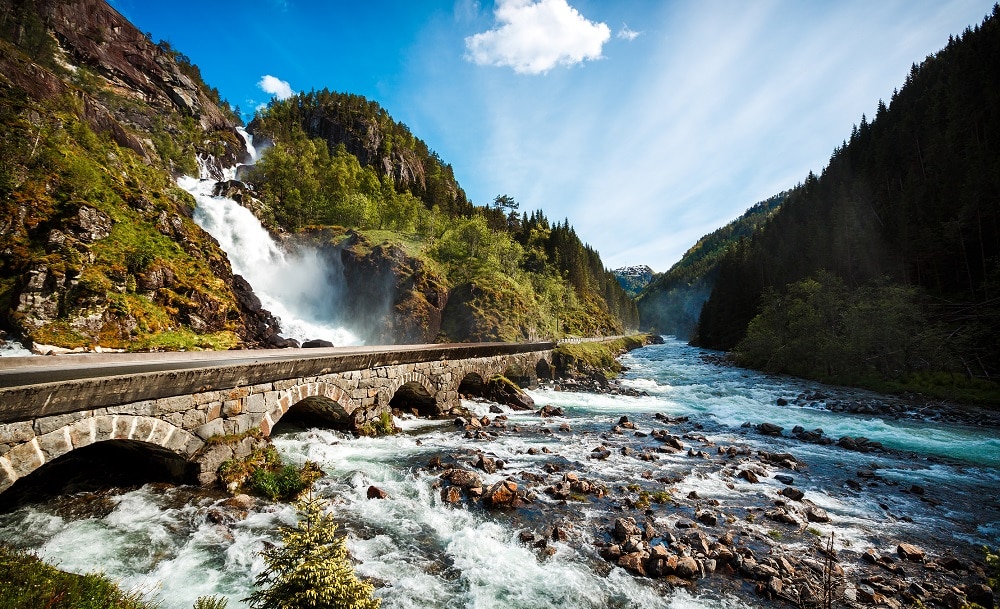 Sognefjellet
Scenic Route Sognesfjellet lies at the heart of Central Norway in Lom Municipality, where wooden stave churches sit beneath the towering snow-covered mountains of Jotunheimen National Park.
Running roughly southwest from Lom to Gaupne (or vice versa), Sognefjellet is a route of around 125 miles in length. It takes road users over Norway's highest mountain pass, at 1,432 m, before descending to the innermost arm of Sognefjord – often called the 'king of the fjords' for its size and astonishing vistas.
There's certainly no shortage of viewing points from where to take them all in, whether you pull over at rest stops at Liasanden or Sognesfjellshytta mountain lodge, which has views of Sognefjord from 1400 m up.
This is also the region of Norway explored in much greater detail with our Be a Norwegian 10 day tour. Departing June through September, as well as Sognefjord's cider-making center at Balestrand, the tour includes visits to Briksdal Glacier and the UNESCO World Heritage Site of Roros to ensure travelers get a true sense of this magical country.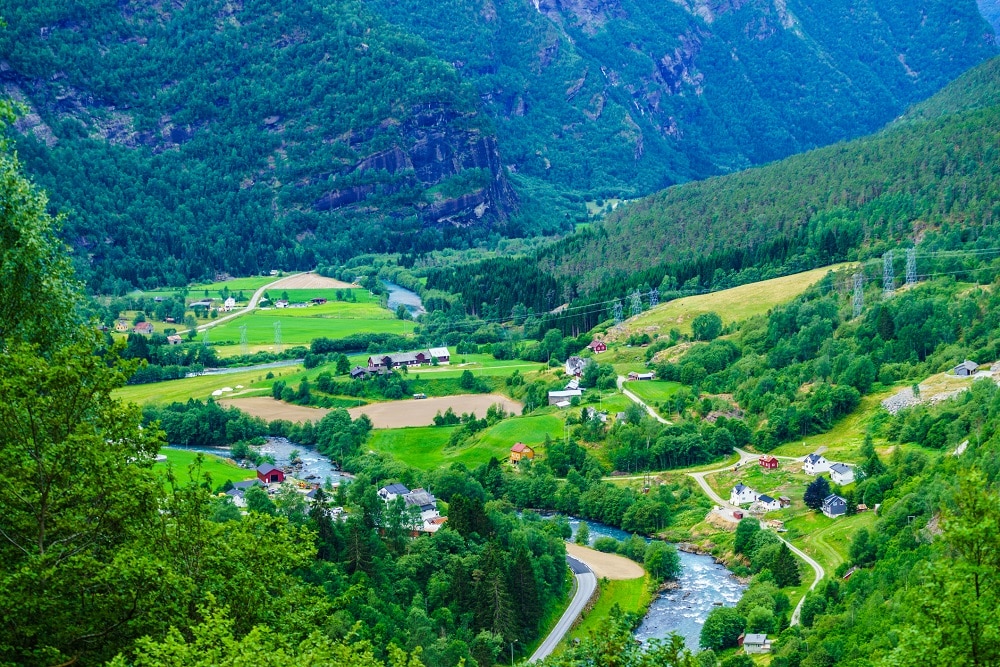 Atlanterhavsvegen
Located between Alesund and Kristiansand in northern Norway (both of which have airports and regular domestic flights), Atlanterhavsvegen Scenic Route makes it onto our pick of the very best because of its unique island-hoping nature.
As its name might already have suggested, Atlanterhavsvegen is intricately linked with Norway's Atlantic coast, and connects the islands and reefs that lie in Hustadvika Bay.
Requiring no less than seven individual bridges and a huge amount of modern engineering know-how, the route demonstrates the Norwegian philosophy of working with nature rather than against it.
Stretching from Bud in the south to Karvag in the north, this route is similar in length to Jaeran Scenic Route, at just 20 miles. Drivers and visitors therefore have plenty of time to breathe in its mesmerizing landscapes and fresh oceanic air as the route winds its way along this area of coast.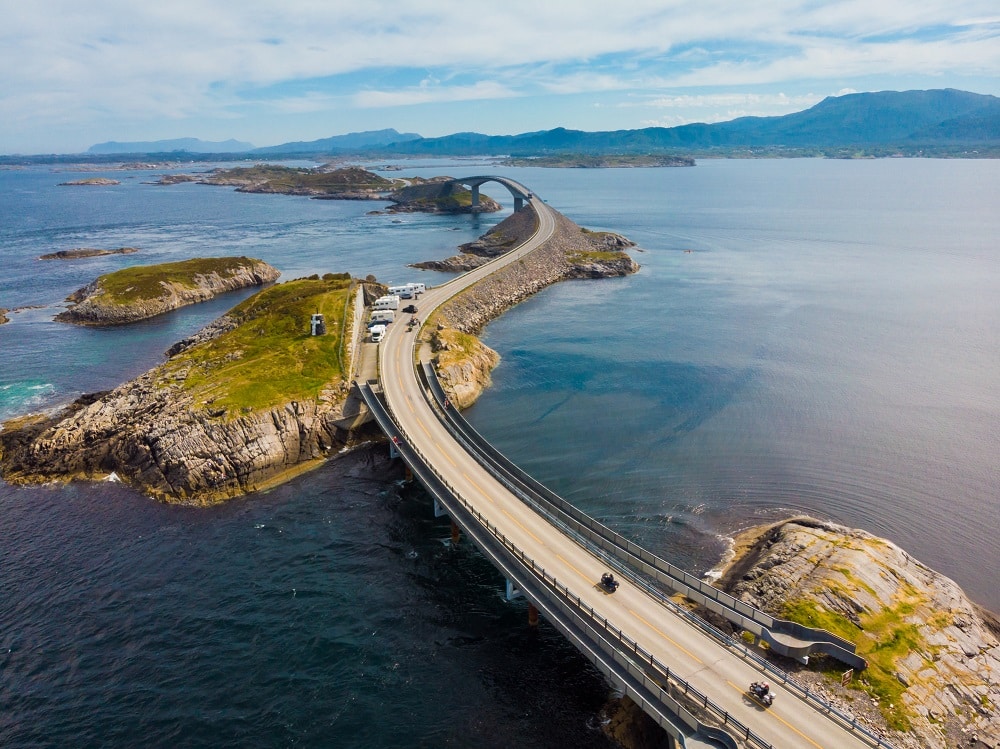 Havoysund
One of the most northerly of Norway's 18 Scenic Routes, Havoysund is perfectly placed to give visitors a sense of life in Arctic Norway. Coming within touching distance of the most northerly point on continental Europe, it celebrates a stunning piece of road between Kokelv and Havoysund.
A small fishing village of around 1000 permanent residents, from Havoysund all roads lead back south, but with such epic scenery to admire along the way, this fact is more an excuse than a problem.
Around 40 miles long, its twisting north-south route seems to float over the tree-line until encountering barren rock and wave-moistened outcrops. But these are not the only surprises in store.
They come in the form of various works of modern art strategically located amid the very best vantagepoints. Among them is the swirling concrete viewing platform at Selvika and the bridge-shelter of Lillefjord, which marks the starting point for a short detour on foot to Love Beach and Lillefjord Waterfall.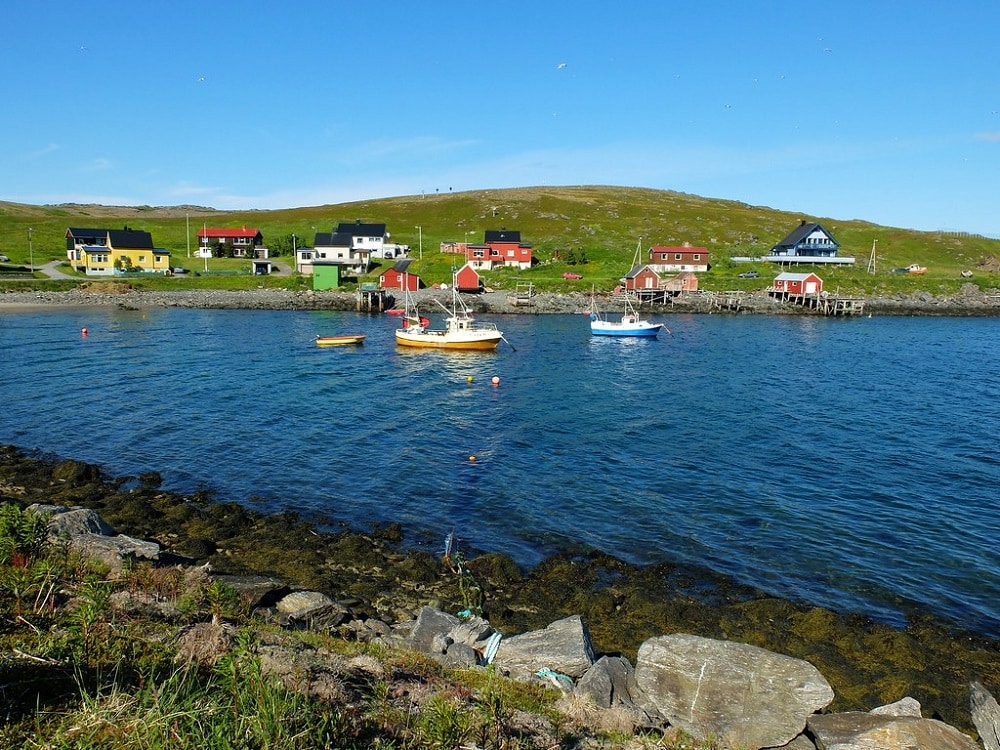 Discovering Norway's Scenic Routes
The Norwegian Scenic Routes were created to provide an easy way to enjoy some of the country's most inspiring areas of nature. Taking in the North Sea coast on Jaeran, Norway's grandest fjords on Hardanger and Sognefjellet, the North Atlantic islands on Atlanterhavsvegen or the harsh yet beautiful far north on Havoysund Scenic Route, there's no doubting they do their intended job extraordinarily well.