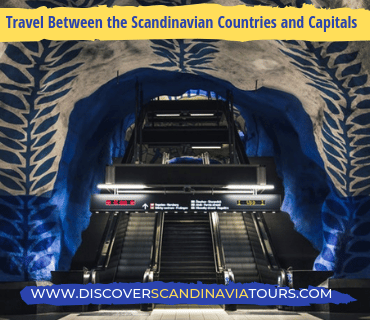 Traveling between the Scandinavian countries can be done in many different ways depending on the destinations you want to visit.
Norway, Sweden, and Finland are all connected and pretty easy to get around. Denmark is only a 20-minute ferry ride away from Sweden. Just enough time to enjoy that shrimp sandwich.
When it comes to Iceland, you have a little further to travel to reach the rest of Scandinavia. Let's look at some of the best ways to travel between Scandinavian countries.
Getting around Scandinavia is in most parts pretty easy. Public transportation like train, bus, and ferry are used commonly by the locals. Many use public transports getting to and from work. Some also live in one of the Scandinavian countries but work in another one.
You can get around with: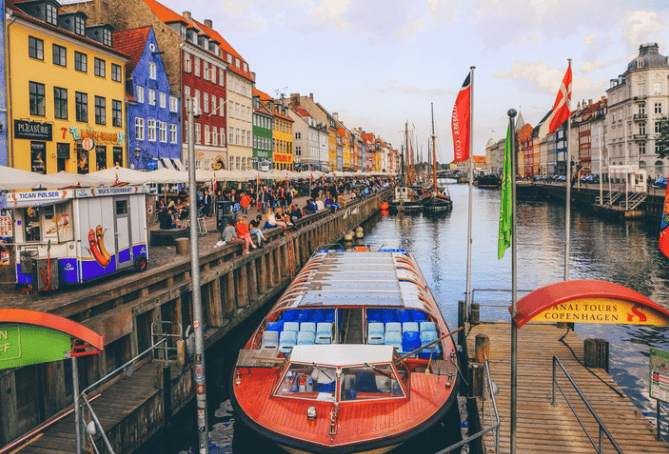 •    Flight
•    Ferry
•    Train
•    Bus
•    Car / Taxi
•    Bicycle
Visiting Scandinavia and the many different countries from the US, how do you get around the easiest?
Travel Between the Scandinavian Countries and Capitols
Iceland
If you fly from the US, you can do a stop in Reykjavik Iceland. Getting around Reykjavik you can use buses and taxis. If you want to see and experience things outside of Reykjavik, you have a few options. You can do a day tour, the Golden Circle and South Iceland are popular ones. Iceland does not have a public train system like the other Scandinavian countries, but you can get around the country by car, bus or flight. Getting out in the more remote parts of Iceland you will see amazing nature.
Denmark
From Iceland, you can fly to Copenhagen Denmark. Copenhagen is very easy to get around, take a cab, the metro, the bus, train or a bike to move around the different parts of the city. Walking is another excellent way to see Copenhagen, a lot of the attractions are close to each other and walking, or biking will allow you to see a lot of fun things on the way. 
If you want to get out of the city, the trains are a good and fast way to get around Denmark. You can also rent a car, fly or take the bus, depending on where you are going.
If you want to go over to Sweden, you can take the train over the bridge that connects Copenhagen Denmark and Malmo Sweden. This 50-minute, train-ride is interesting going through the underwater tunnel and over the Oresund bridge. You can also take a 20-minute ferry ride from Helsingor Denmark to Helsingborg Sweden.
Norway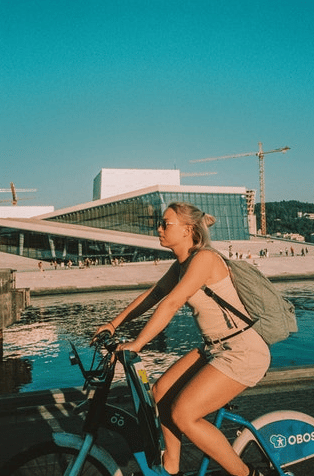 After you spend some time in Denmark take the ferry from Copenhagen up to Oslo Norway. This is a beautiful way to enter the Norwegian capital, through the fjord.
The easiest way to get around Oslo is to use the bus or the tram. Stops are conveniently located throughout the city close to many of the attractions. Walking and biking are other great ways to see the city. Some parts of the city can be reached by ferry as well.
Getting around Norway depends on where you want to go. If you're going up north to Lapland, flying or taking a Hurtigruten cruise could be your best option. If you're going from Oslo to Bergen, for example, a combination of train and ferry will allow for the most scenic route.
Continue your tour from Oslo to Stockholm is easiest done by flight, but you can also take the train or car.
Sweden
Just like Copenhagen and Oslo, Stockholm can be seen by foot or bike. Stockholm also have a good bus, train and underground system getting you around the city. On a sunny day taking the ferry to certain parts of the town like Skansen or Grona Lund is a fun way to get around.
Sweden has a great train system reaching from Lapland in the north, down to Skane in the south. It is a long country and taking a train ride from one end of the country to the other will take you around 24 hours. You can also get around Sweden by bus, rental car or flying.
Going from Stockholm to Helsinki Finland you can fly or take the ferry. An overnight ferry, that is fun and allows for a night on the water.
Finland
Getting around Helsinki can be done by the tram, metro or bus. Biking and walking are other fun ways to see the city. Going to Finland, many also want to explore the northern parts, the winter wonderland Lapland. The easiest way to get here is by plane, but you can also take the train, bus or car.
In general, travel between Scandinavian countries is pretty easy. Getting around in Norway, Sweden, Denmark, and Finland is easily done by plane, train, bus or car, although there are parts that are harder to reach. In Iceland flying, taking the bus or joining a tour are good options to see a lot of the country.
It can be hard to figure out the details though. What is the best way to get between specific destinations? Where do you get your tickets? What tours should you take?
All we do is Scandinavia. If you need help putting together your Scandinavian tour, we are here to assist. Take a look at one of the many Scandinavian tour suggestions we offer. We would truly enjoy helping you with your Scandinavian adventure.