Small Group Touring in Norway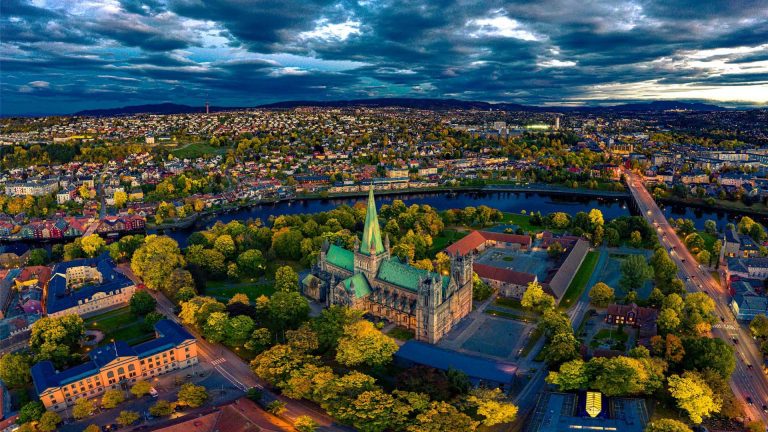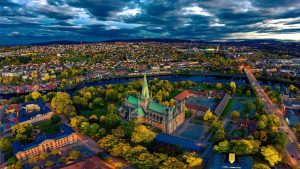 Our
"Stories" tour series™
presents each Scandinavian destination like a book of endless, fascinating stories. In these small group tours, the stories are written and rewritten endlessly. The writer – you – merges their own journey with the country's traditions and way of life, line by line, experience by experience. Each region is a chapter, and each chapter is full of discovery and enrichment.  
In
Stories of Norway™, Summer Edition
, immerse yourself in 12 days of fjords, mountains, waterfalls, culture, food, and beauty that defines Norway—discovering Central Norway from Bergen to Trondheim in the most worry-free way possible. 
Let's take a closer look at this itinerary and find out where you will stay and the sightseeing you will enjoy on this small group tour.
Your Norwegian Adventure Begins
Your Norwegian adventure officially begins with a two-night stay at one of the most prestigious hotels in Bergen –
Opus XVI
. Named for Edvard Grieg's A minor concerto, the hotel provides a unique insight into the composer's remarkable life and experiences. Your hosts at
Opus XVI
are relatives of Grieg, and just as his music was primarily inspired by nature, so is their menu at the hotel. You will enjoy many locally sourced ingredients during the group dinner with your fellow
Stories of Norway™
travelers.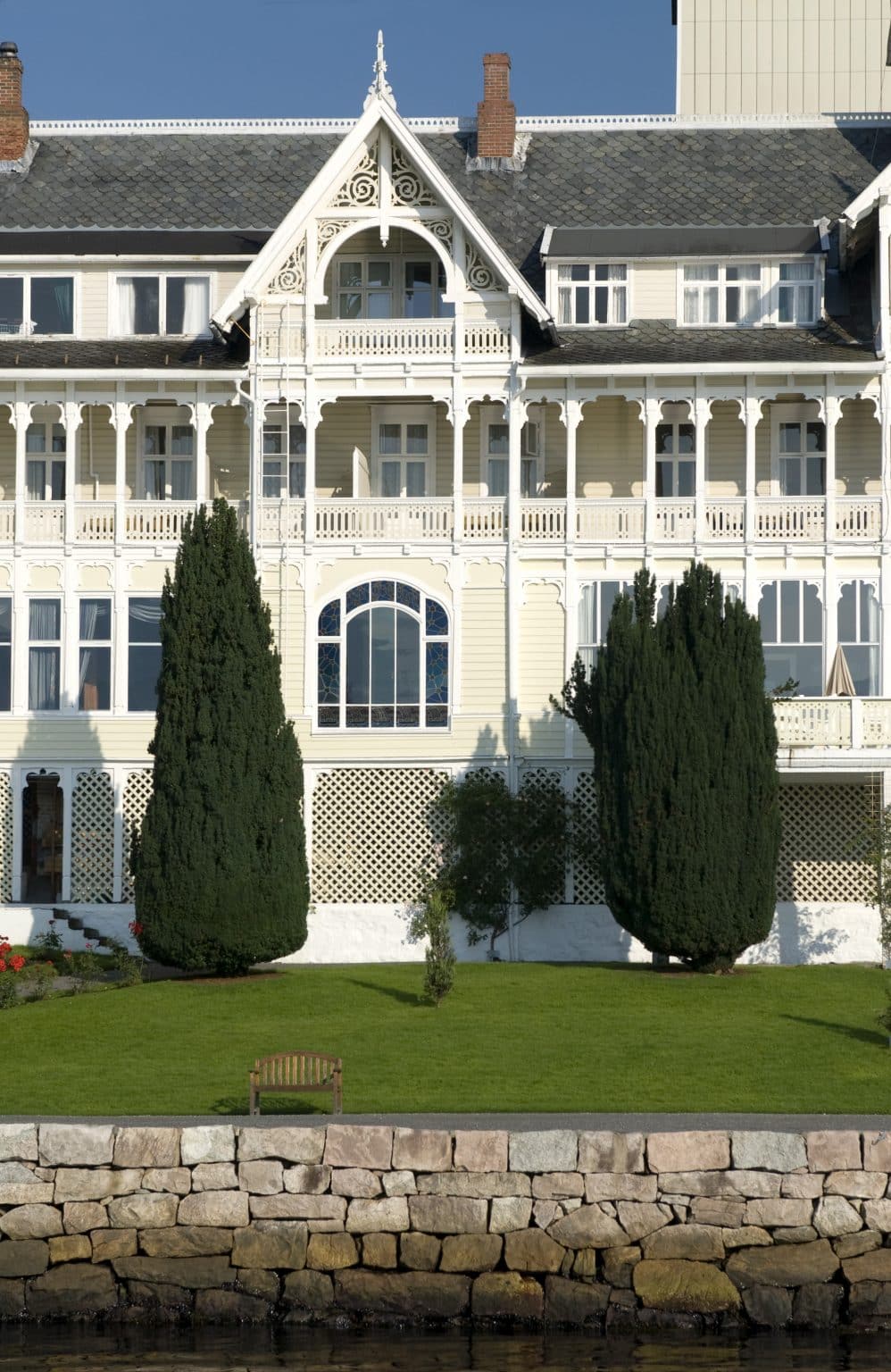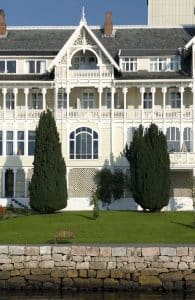 After a comfortable night's sleep in the former
"Banco Rotto
," you will enjoy a guided tour of Bergen's wharves, monuments, and parks,
including a visit to Edvard Grieg's former home which was designed by the same architect responsible for the expansion of
Banco Rotto
in 1918. By the end of the day, you will see why Bergen is one of the world's most charming cities.
Wake up and get ready to sail the
Sognefjord
– King of Norway's fjords – to
Balestrand
, a town specializing in the art of making cider making! You'll enjoy a tour of the
Cider House
and its orchards (featuring over 100 varieties of apples) and a lunch in their glass house restaurant with panoramic views across Sognefjord. Today's tour includes
St. Olaf's Church
, dragon-style villas, and a lecture on King Bele. The famous
Kviknes Hotel
, which is more than 250 years old, is home for the night, and its facilities and cuisine will not disappoint.
Reach New Heights in Loen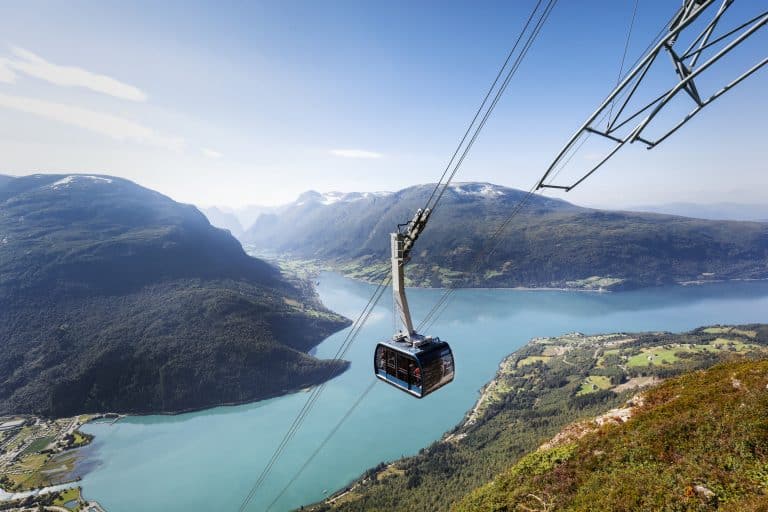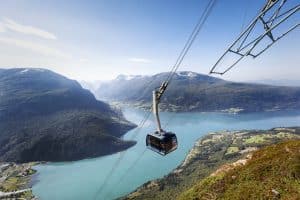 The next day, following a
RIB tour of the Sognefjord
to discover the Kvinnefossen waterfall, we'll head north to
Loen
. Here you will bear witness to the
Briksdal Glacier
, a dramatic beauty rising 1,200 meters and dropping directly into the Briksdalen Valley. After the first of two nights in the historic Hotel Alexandra, you will have a chance to experience the
Loen Skylift
, a cable car that will allow you to soar over the Nordfjord and up 1,011 meters to see the fjord landscape from Mount Hoven.
On day six, we make our way to
Alesund
, with its colorful Art Nouveau buildings. During your tour of Alesund, you'll learn more about the photogenic architecture and how it shaped this port town. Your accommodation for the next two nights is
Hotel Brosundet
, a place to dream! The owners have preserved the original building as much as possible in an intimate, family-run hotel. As former warehouses, the buildings were significant to the town's history as a fishing village. The outer walls of the hotel extend into the waters of Brosundet, the true center of Alesund.
Make sure you get a restful night's sleep because day seven is a full-day trip to experience the impressive
Geirangerfjord
. Geiranger is full of gorgeous waterfalls (including the
Seven Sisters Waterfall
) and mesmerizing viewpoints, such as the Ornesvingen and the breathtaking Dalsnibba. You will not believe your eyes!
Crossing the Famous Atlantic Road
Always moving north, we leave Alesund to savor more of the beauty of the Norwegian coast. Our new destination is the gorgeous fjord town of
Molde
. We will cross the famous
Atlantic Road
, which connects Averøy with the mainland via a series of small islands and islets spanned by eight bridges over 8274 meters. In Molde, we will encounter impressive architecture immersed in a sweet blend of Norwegian culture and a relaxed maritime atmosphere and visit the largest and most comprehensive folk museum in Norway – the
Romsdal Museum
. After another fantastic meal (especially for seafood lovers!), we will spend the night at the picturesque
Molde Fjordhotell
.
Explore Norway's First Capital
As we leave Molde and reach our final destination of
Trondheim
, you will spend your last three nights at what is quite possibly the most luxurious hotel in Norway – the
Britannia Hotel
. An iconic hotel with a storied past, the Britannia hotel underwent a $150 million renovation before reopening in 2019. Having hosted Arctic explorers, royalty, celebrities, and politicians, the three-year-long top-to-toe renovation primed the hotel for the next generation of guests.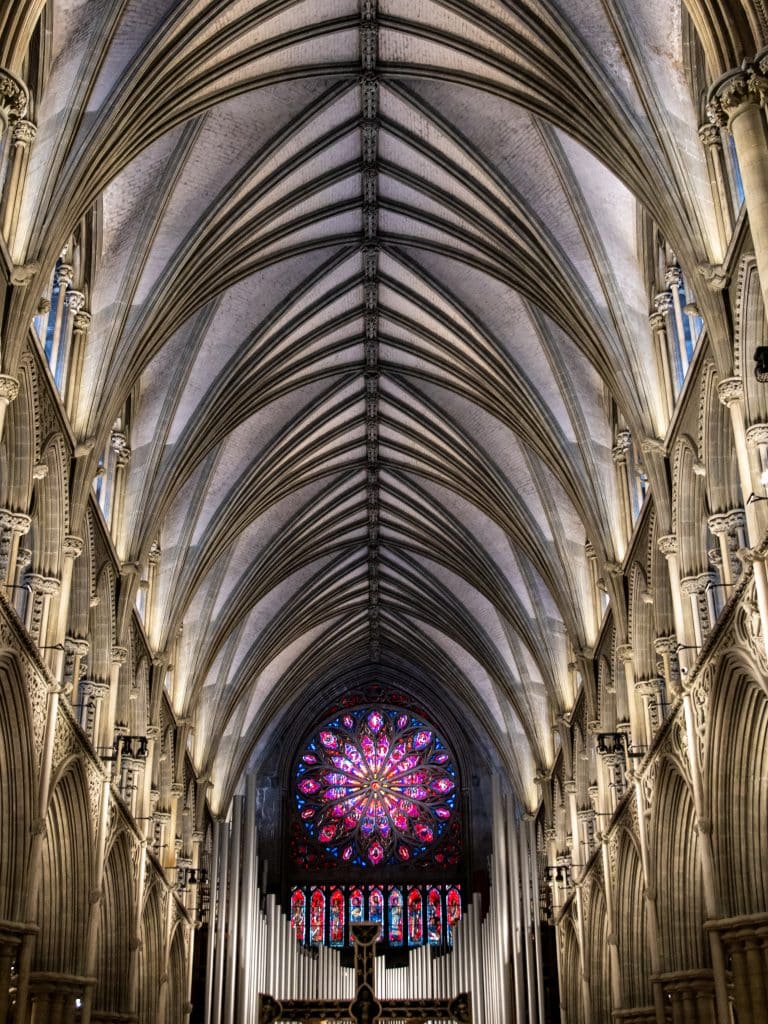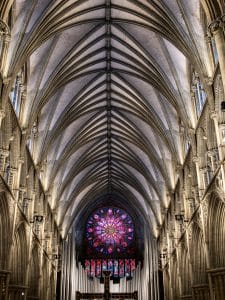 Your first day of discovery in Norway's first capital will include a guided tour of all of the prime landmarks – from
Nidaros Cathedral
to
the Arch Bishop's Castle. You'll also hear an introduction to Olav Tryggvason and the beginnings of Trondheim right in the town square. This waterfront city takes food, culture, and cycling very seriously, featuring a fantastic blend of gothic architecture and colorful wooden buildings.
Day two in Trondheim will be entirely yours to explore however you want. No schedules! Though we have some ideas.
Finally, you'll enjoy a day trip just a short drive away to
Røros
, a town rooted in the mining industry, but its history is far more complex. Come along on a private tour of this
UNESCO World Heritage Site
that ends with one of Norway's largest churches. If you're feeling a little parched after all that walking, the
Røros Beer Tasting
in our local brewery may be able to help. We wrap up the trip with a visit to Olav's mine, a destination more than 350 years in the making. 
Call or email us to plan your tour if you're ready to write your Norwegian story.