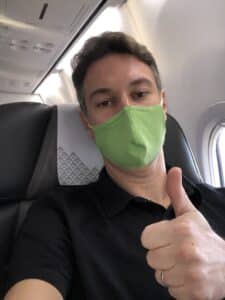 In January of 2020 I returned home from Iceland, after a great tradeshow, not knowing that visiting Iceland anytime in the foreseeable future would simply be impossible. I did not know what was about to hit us. No one knew.
Much uncertainty took place and many months passed until an announcement was made on March 16th, 2021 (my 48th birthday), that Iceland would once again welcome tourists from the USA. Music to my ears! Fast forward 7 more months and I was boarding a plane, once again, to Keflavik. The trip was for another tradeshow, Vestnorden 2021, taking place in the Keflavik region. Understandably, my excitement was at a maximum.
Here I will share with you my experience and tell you what post-COVID Iceland looks like.

1. Getting to Iceland
I flew Icelandair (direct flight from Orlando) and, as expected, wearing a mask on the plane was mandatory. Still, the requirement was enforced with respect and within reasonable limits. The crew was not pacing down the aisles demanding passengers to put their masks back on the moment they finished chewing a bite of food. No. But it was clear that the crew was taking our current reality seriously and doing their best to keep passengers comfortable and safe. At least on that particular flight, passengers seemed to be quite cooperative as well.
Vaccination Requirements – before my flight I had to:
Fill out an electronic, pre-registration form which essentially consisted of my contact info and my vaccination status. Here is the LINK TO THE FORM.
Get tested for COVID (the antigen (rapid) test suffices) within 72 hours prior to my flight (this applies to fully-vaccinated travelers, such as myself).
Ensure that I was bringing with me my vaccination card.
Documents were checked and verified at the Icelandair counter, at check-in, still in Orlando. If you don't have your documents in order and available, boarding the plane will not be possible.
PRO TIP: take pictures of your vaccination cards and passports and keep them in your phone. They may save the day if those documents are lost during your trip.
2. Arriving in Iceland
Right away I noticed 2 things: a) there was some rerouting done inside Keflavik airport, possibly to accommodate current social distancing rules. 2) The airport was crowded. A lot of people were arriving in Iceland with me! Still, customs and passport control happened efficiently and swiftly. They checked my passport, vaccination card and pre-registration confirmation (a bar code sent to me via email once I had completed the form). Overall, a fairly easy and smooth process.
PRO TIP: bring a jacket or coat with you on the plane. It is possible that, for your particular flight, you may need to be transported from the plane to the gate via shuttle. Having that coat handy, especially if you are traveling to Iceland in the winter, will keep you happy.
No quarantine in Iceland was required, since I am fully vaccinated and tested negative before boarding the plane.
3. Iceland Tour Post COVID – What I Witnessed
To summarize the experience, I felt like I was in a place where the pandemic is a thing of the past. Icelanders worked hard to get the situation under control and, well, it shows! Shops, restaurants and attractions are operating and the population is focused on the future, on rebuilding.
Caution remains, of course: masks are still a necessity in some locations and their protocols are periodically reexamined. Current statistics show that more than 75% of the Icelandic population is now fully vaccinated, but the threat of new surges is not being ignored.
Is the country packed with tourists? No, but it is not deserted either. For instance, I experienced one of the newest attractions in Reykjavik, the awesome Sky Lagoon. During my 3-hour stay there, I was comfortably sharing the multi-environment spa with a relatively small group of visitors. By the time I left, though, I noticed that a good-sized queue was forming at the entrance.
PRO TIP: definitely check out the Sky Lagoon and go for the full experience (the 7 Steps), which I will discuss in detail in some other article. It is definitely worth it!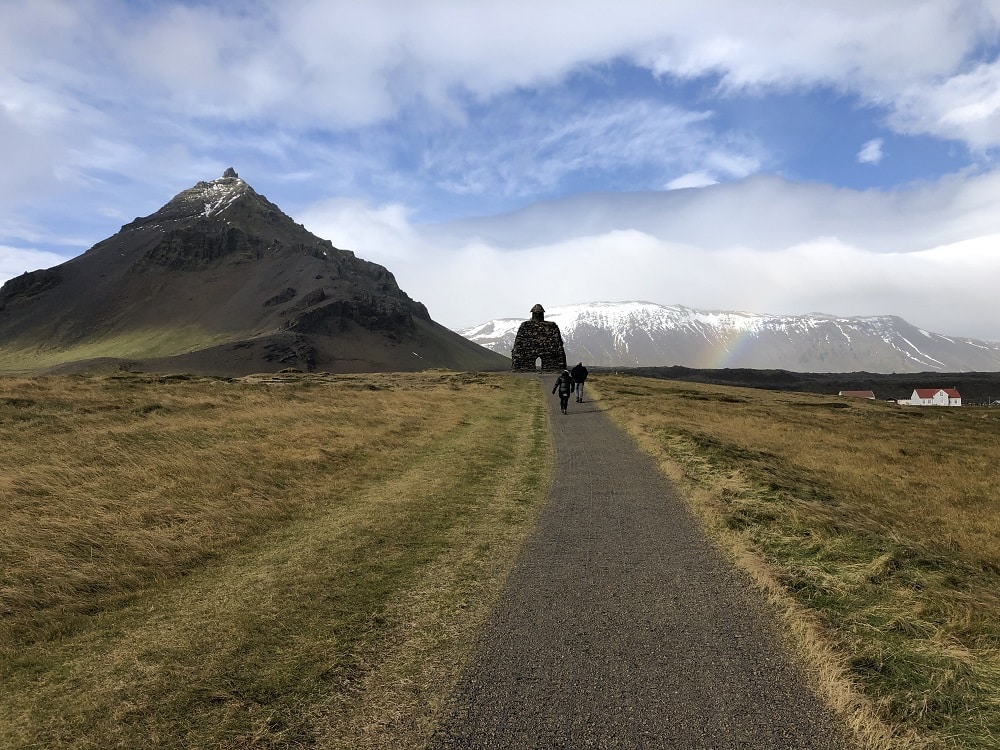 Before the tradeshow I had the pleasure of touring the Snæfellsnes Peninsula, a true hidden gem in the country: quiet, beautiful and relatively "undiscovered," yet close to Reykjavik and easily accessible. I toured the area in the company of 14 other professionals in the tourism industry (from all over Europe) and two excellent hosts: Thelma and Hjalti. Along the way we visited a number of fantastic attractions and restaurants and tasted delicious local delicacies. Even more rewarding was meeting all the people working hard to run those places and offer us, travelers, the best that Iceland has to offer. In typical Icelandic style, they all greeted us with warmth and went out of their way to make us feel welcome.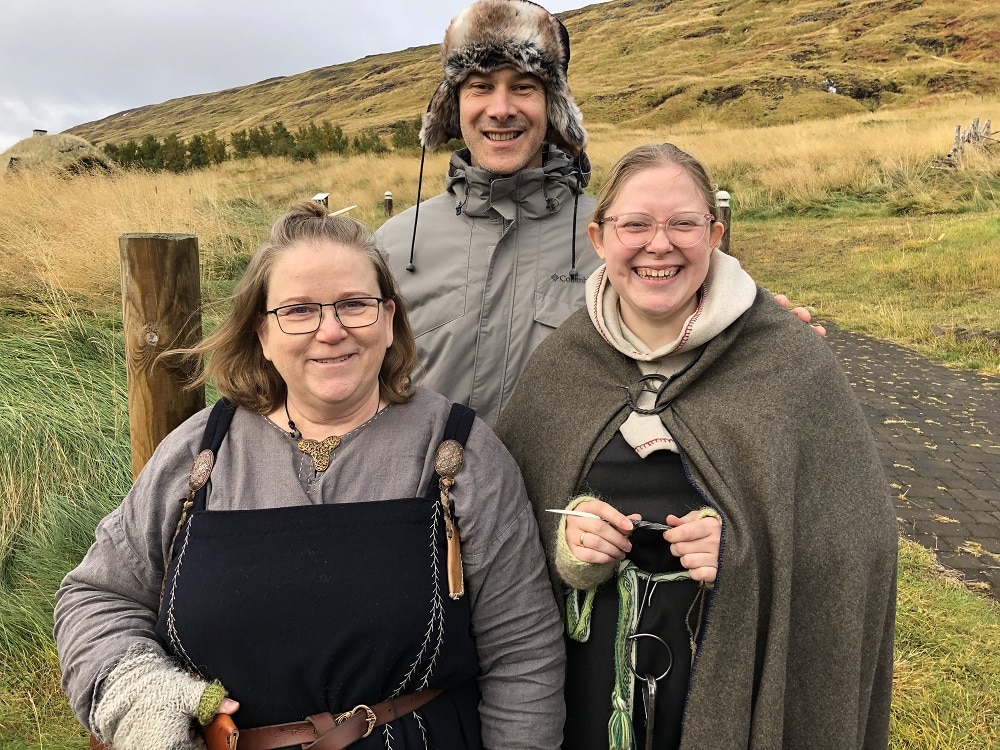 And, again, there is the food… aww, the food… (serious Pavlovian Condition happening here, right now).
4. Returning Home
The US government still requires that citizens returning to the US from abroad be tested for COVID prior to their flights. You may get multiple answers if you ask people in Iceland about which test you need, but the official US government page is very clear: both an antigen (rapid) and a PCR test are acceptable. What is not accepted is the type of test you can buy and take at home. The confusion, I believe, comes from the fact that some European countries require their citizens to take the PCR test before returning, but that is not the case for the US.
Scheduling an appointment for the test is required, but very easy. Simply use this link, which serves a couple of locations in Reykjavik and one location in Keflavik, only a few minutes from the airport by car. The latter is the one I used, since I was staying in the Keflavik are for the tradeshow. The antigen test was free of charge (there is a charge for the PCR test, though) and I was in and out of the lab in less than 10 minutes. Less than 15 minutes later I received my test results via email. Simple, easy, convenient.
During check in for my flight back to Orlando they checked my test results, but no other checks were performed once I landed in the US. It is the responsibility of the airline to check, prior to passengers boarding the plane.
5. Visiting Iceland Post COVID – Key Takeaway
So, we finally arrive at some key questions I have been getting from many travelers: should you visit Iceland now? Is it safe to visit? Is it worth it?
Yes, to all of those, of course! In fact, I believe that this is an opportunity for you to experience, in a sense, a more personalized Iceland, before everyone is back there. This is a unique opportunity to visit Iceland.
We, at Discover Scandinavia Tours, are more than ready to take you there!