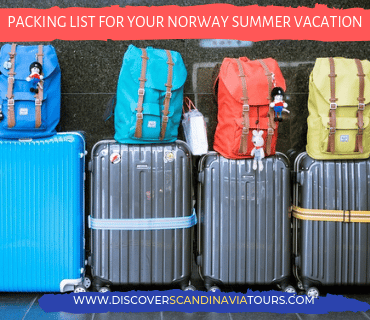 Your Norway vacation is booked, and you are starting to plan for your exciting adventure. Knowing what to pack and bring can be a little overwhelming, so we put together a list for you with items we think are helpful to bring on your Norway trip.
Some of these items might not apply to you depending on what you have planned on your vacation. If you are spending a week in Oslo or hiking the mountains, different activities will require different apparel and items.
Here are a few of the things we think are worth bringing on your Norway vacation.