12 Day Independent Winter Tour of Norway
Embark on a beautiful, independent winter journey to experience the highlights and hidden gems of the Norwegian Lapland.
Marvel at the beauty of the Northern Lights in the heart of the Norwegian Lapland.
Witness breathtaking scenery from the Flam Railway.
Encounter Arctic Foxes and Reindeer near Tromsø, 220 miles north of the Arctic Circle.
Listen to moving Sami stories and taste some of their delicacies.
Feel that fun adrenaline rush from Husky sledding & snowmobiling in Finnmark.
Spend a very unique evening in an Ice Suite at the Kirkenes SnowHotel.
Included in the Luxe Experience 11 nights at centrally-located, high-end hotels 11 breakfasts, 1 lunch, and 4 dinners
Flights: Bergen to Tromso, to Kirkenes, to Oslo 10 guided tours & adventures led by expert local guides Private airport & city transfers
Luggage handling between Oslo and Bergen
The Norway in a Nutshell® scenic journey
All of our services to plan and implement your trip, and support while traveling
Your arrival at the hip and vibrant Norwegian capital marks the start of your winter adventure. Your friendly driver will greet you at the airport and take you to your luxurious hotel. Once there, spend the first day exploring awesome Oslo at your own pace. On Day 2, join a local guide and see many fascinating corners of this elegant, clean and chic capital while learning about the city's past and present. We recommend that you spend some of your time in Oslo learning about Norway's rich maritime history in the awesome little museums of Bygdøy Island, affectionately known as "museum island."
Continuing your journey, embark on the Norway in a Nutshell®, a trip which will take you through some of Norway's most beautiful fjord scenery. You will experience the scenic Bergen Railway, the breathtaking Flåm Railway, the Aurlandsfjord, and the narrow and dramatic UNESCO-protected Nærøyfjord.
Included in this segment of your trip is a night in beautiful Flåm, which will allow you to further immerse yourself in the splendor of Norway. Feel the thrill of a fjord safari aboard a fast RIB boat along the Nærøyfjord and make a stop in the little village of Undredal, where you will taste some authentic Norwegian goat cheese. On Day 4 you will depart Flåm via the world-famous Norway in a Nutshell®, which will take you through gorgeous fishing villages all the way to Bergen, the "gateway to the fjords." The best part: don't worry about carrying your luggage on this journey because we will deliver it to your hotel in Bergen for you.
Day 5 starts with a private guided tour of Norway's second largest city: Bergen. There you can eat lunch at the Fish Market, admire the entire city atop Mount Fløyen and soak in the local art at the KODE museums. There is no shortage of beauty in Bergen, a city that always offers a fantastic balance of modern and traditional. On Day 6, from Bergen, the "Gateway to the Fjords," we fly you north of the Arctic Circle to Tromso, this one dubbed the "Gateway to the Arctic." Right away you will have your first chance for an encounter with the Northern Lights, weather permitting. Day 7 is very special as it marks the true beginning of your Lapland adventure. We prepared for you a fantastic Sami experience with reindeer sledding, a traditional Sami meal, native songs and stories and, with some luck, another encounter with the magnificent Northern Lights. Earlier that same day you will experience natural wonders only found in the Arctic, when you join a tour to explore the rich and exotic flora and fauna of Finnmark. Day 8 gives you free time to discover more of Tromso on your own and leads you to your grand finale: Kirkenes!
When you land in Kirkenes you will be greeted by the coolest taxi "drivers" you will ever meet: a team of husky dogs ready to take you to the Kirkenes Snow Hotel on the most memorable taxi ride of your life! Close to the Finnish and Russian borders, Kirkenes offers excellent opportunities for Northern Lights viewing and also a vast array of options to all of those who seek a kind of "softcore" adventure typical of the region. There we will present you with opportunities to search for the Aurora Borealis on snowmobiles, try some snow shoeing, go dog sledding and catch (and eat) your own king crab and other Arctic catches. Furthermore, you will be able to experience the magical dance of the Northern Lights from your own Gamme Cabin (rustic cabin with a glass wall for viewing) and spend a night in a hotel suite built entirely in ICE! Conclude your adventure with a return to Oslo for a night at a hotel by the airport, making your return home the following day convenient and stress-free.
Click on the blue bars above to read about all you will experience in this journey.
Prices are in USD, per person, for an independent journey based on the number of travelers in your party
| # of Travelers in Your Party | LUXE Tour (USD per person) |
| --- | --- |
| 2 people | from $9,818 |
| 3 people | from $9,259 |
| 4 to 6 people | from $8,959 |
| 7+ people | from $8,593 |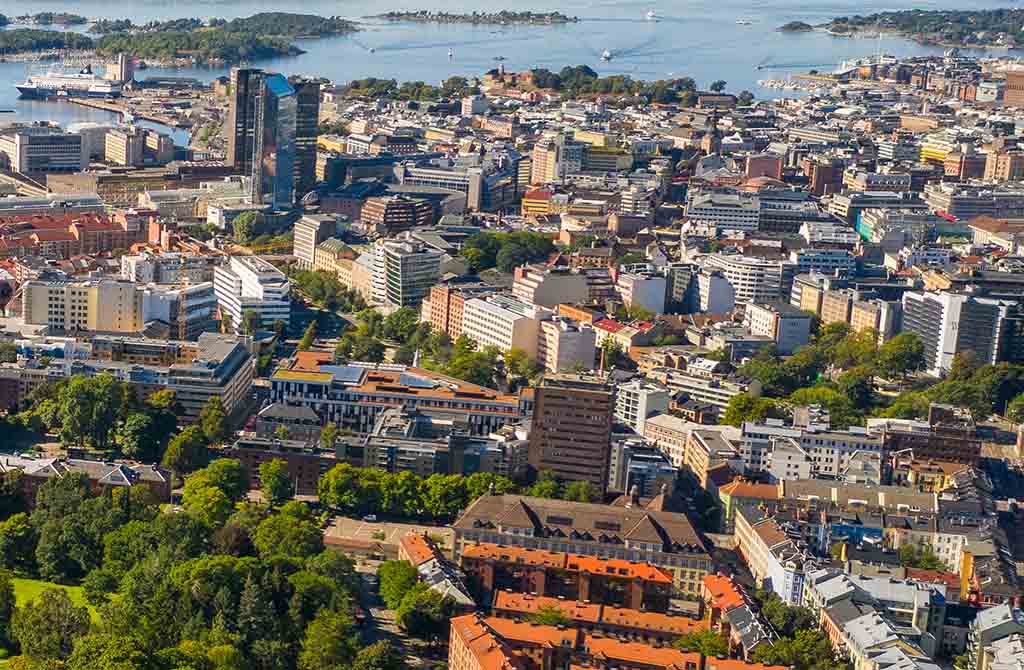 Welcome to hip, modern and vibrant Oslo, Norway's capital. Cheers to the start of your winter, Norwegian Lapland adventure!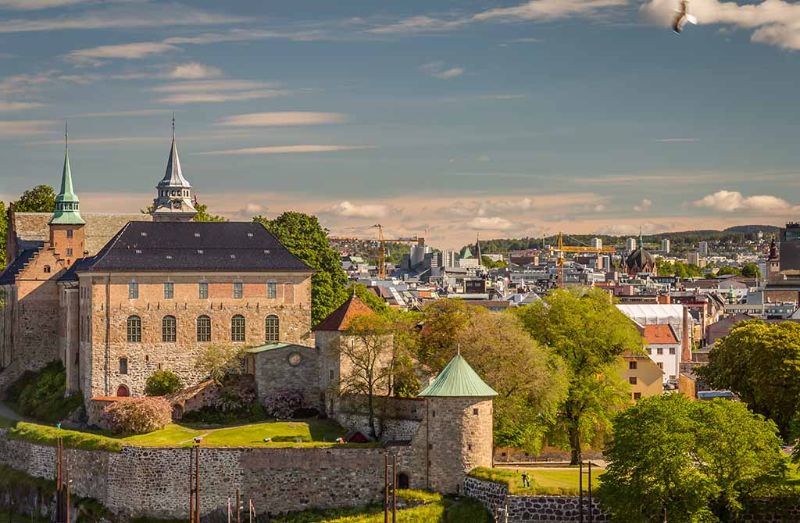 Discover the elegant city of Oslo on a walking tour with a local guide.
In a Nutshell ® tour to Flam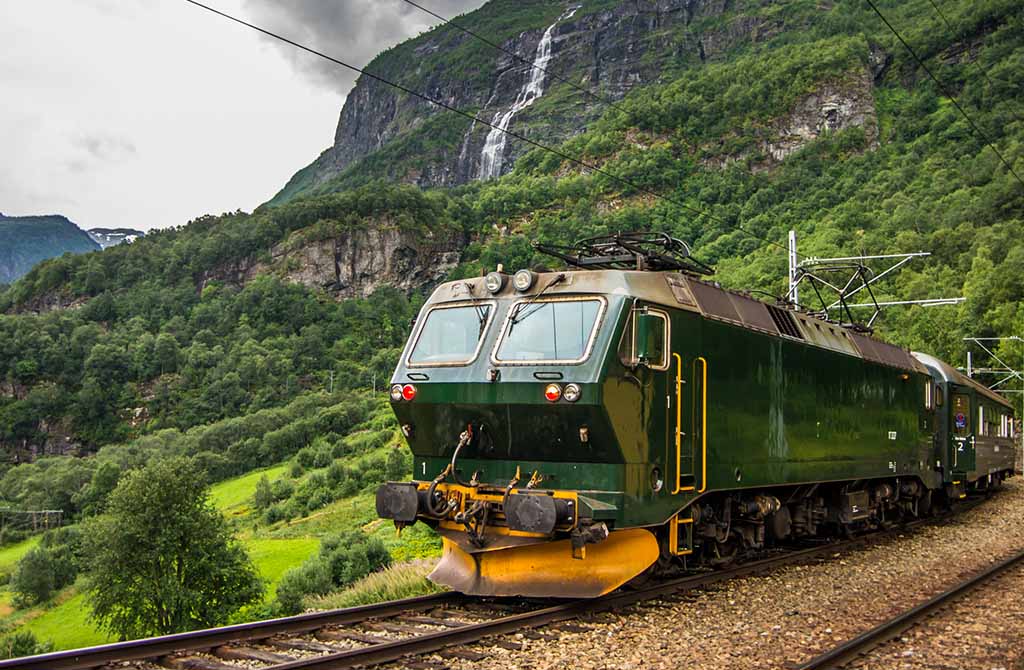 The Sognefjord in a Nutshell® trip takes you through some of Norway's most beautiful fjord scenery. Enjoy the breathtaking Flåm Railway.
In a Nutshell ® tour to Bergen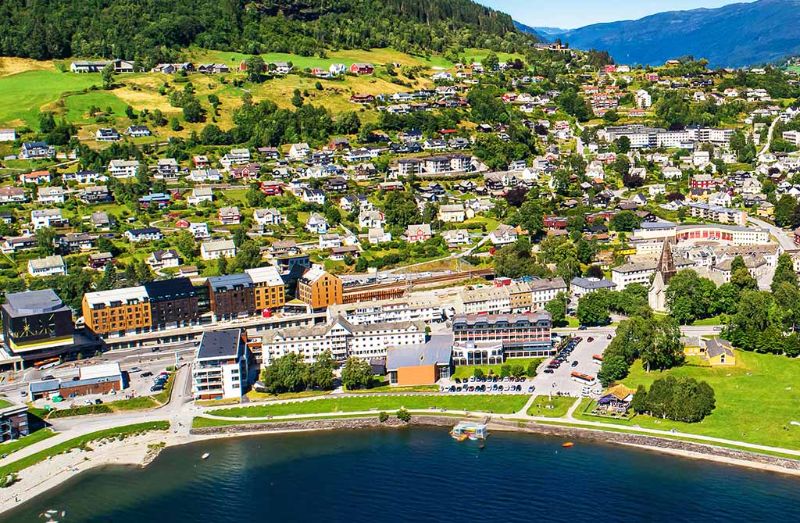 Jaw-dropping viewpoints and scenic rides will compose your experience, today, as you travel to Bergen. And your luggage? It will be delivered to your hotel for you, so you can focus on your picture taking!
Discover Bergen, "Gateway to the Fjords"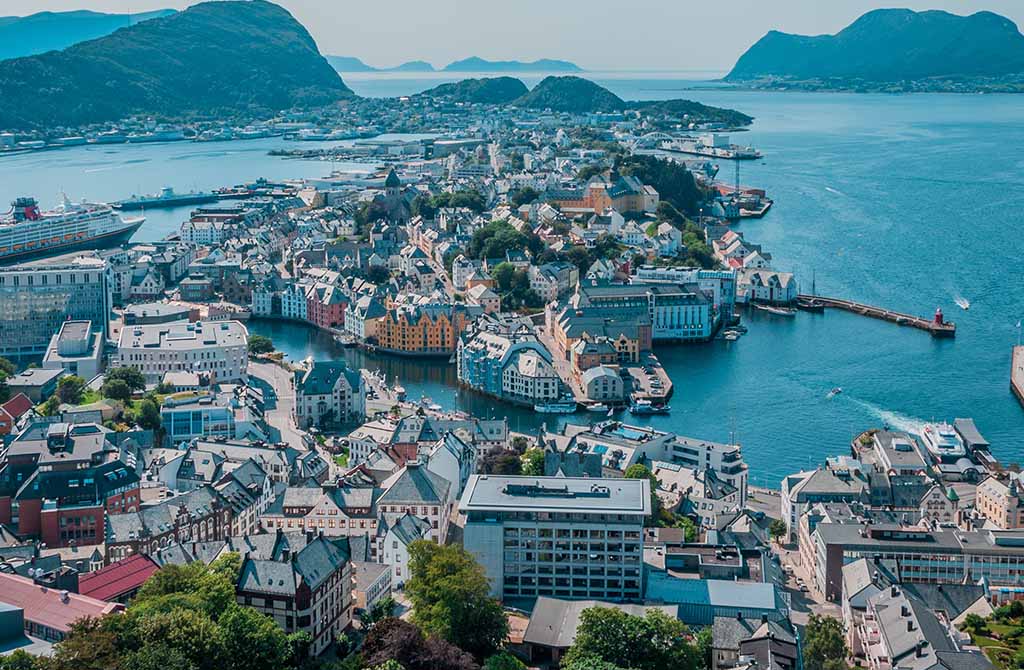 A walking tour of Bergen will expose you to colorful wooden buildings by the water and offer you a view of the city atop Mount Floyen. Visit Norway's most famous composer's home and listen to his work.
Tromso, 220 Miles North of the Arctic Circle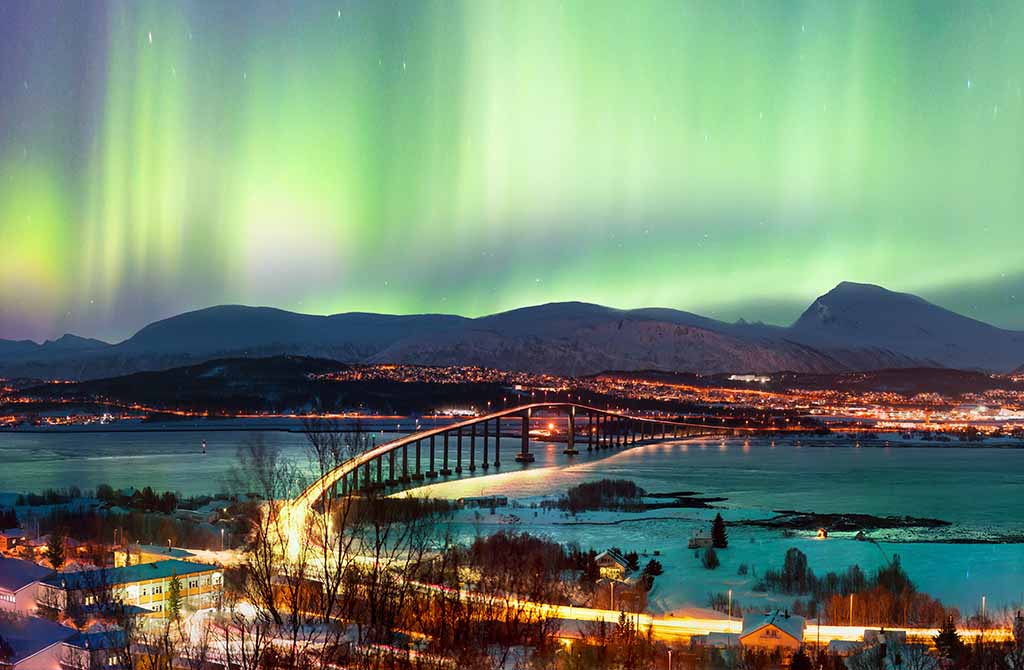 You will fly to Tromso, dubbed the "Gateway to the Arctic." Tonight you'll get your first chance for an encounter with the Northern Lights, weather permitting.
Finnmark: Arctic Flora, Fauna & Sami Culture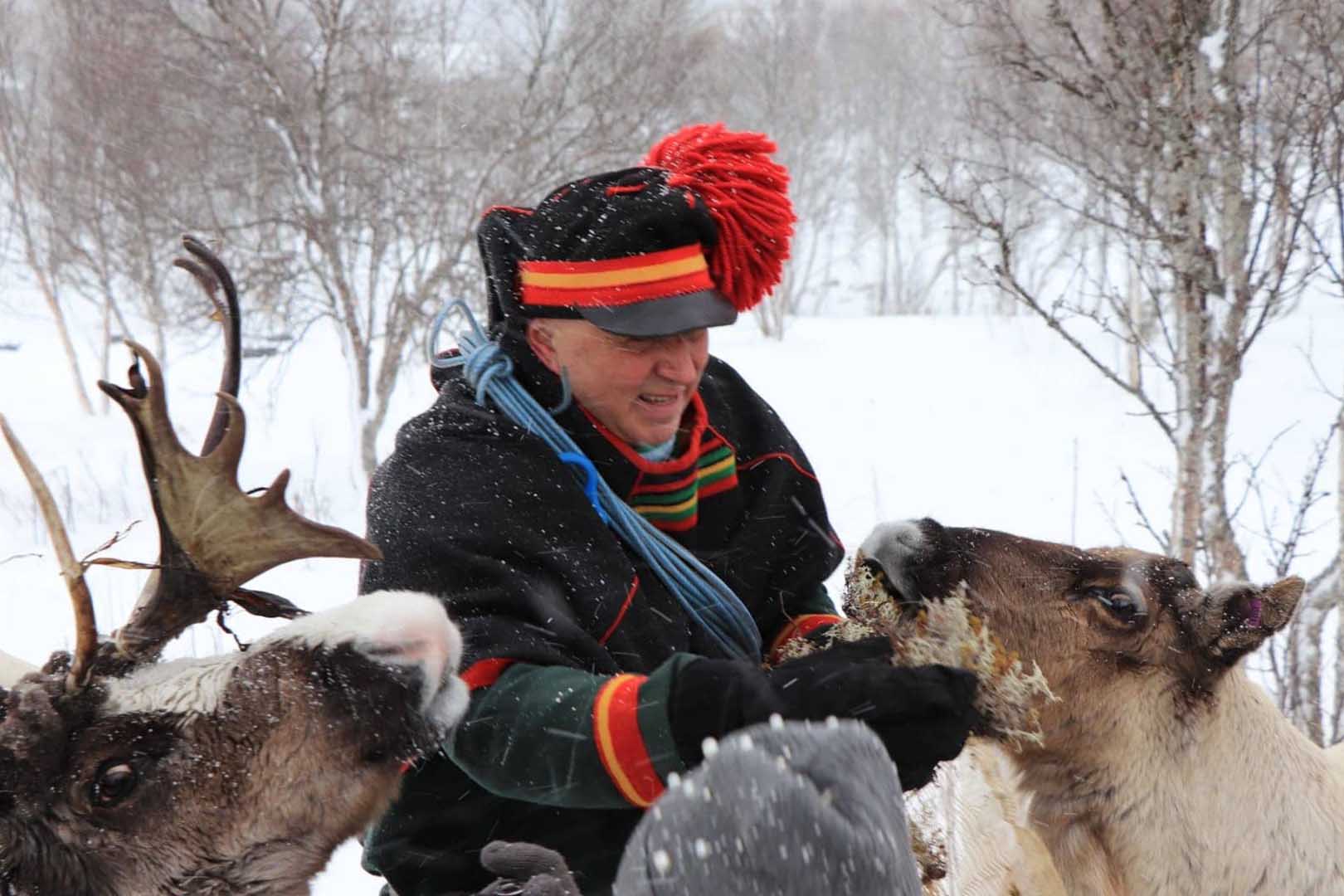 We take out into the Arctic to experience its unique flora & fauna. Then, at night, you will enjoy a special camp dinner with reindeer sledding and Sami culture.
See the Northern Lights in Kirkenes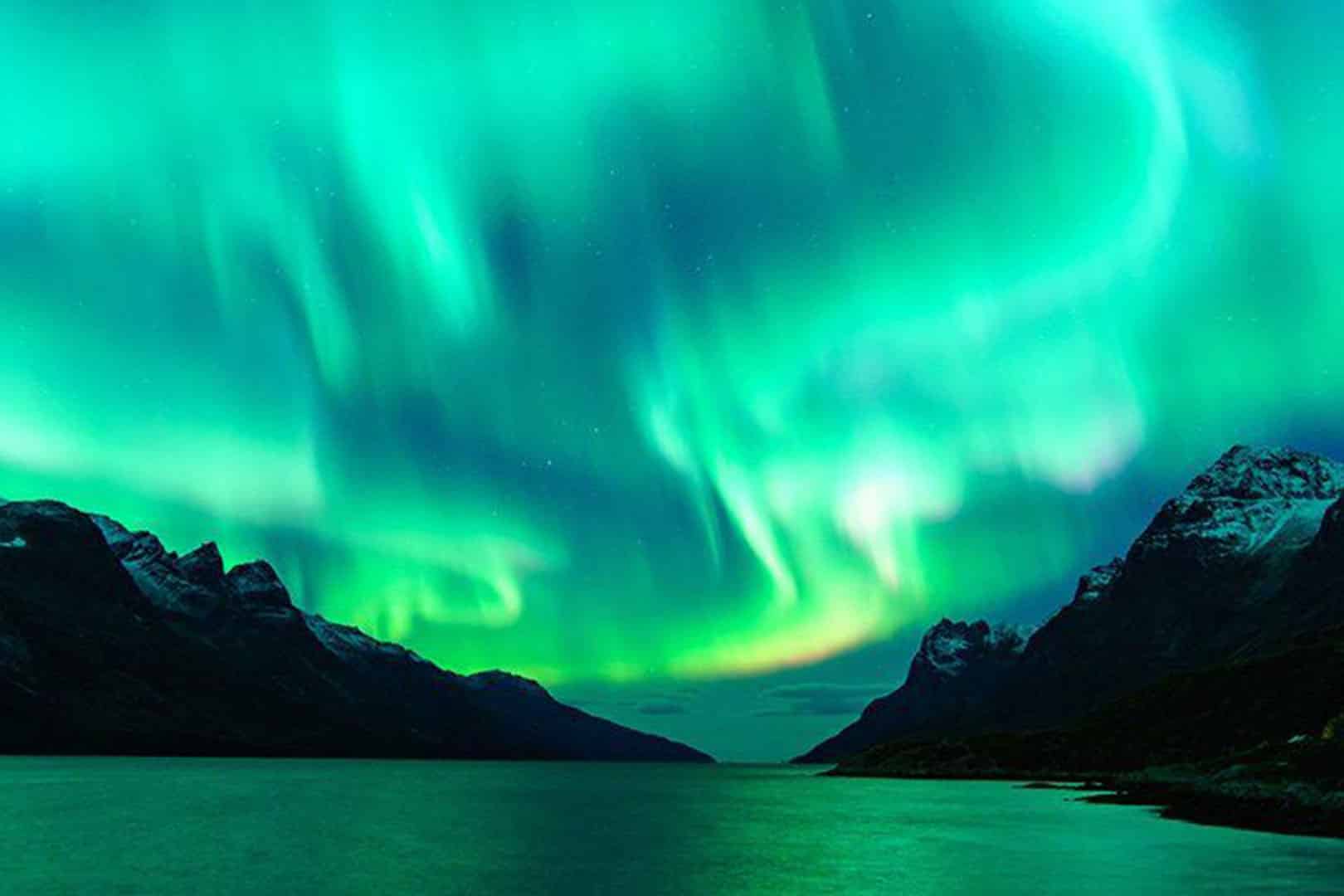 Discover more of Tromso at your own place, before boarding your flight to Kirkenes, in the heart of Finnmark. Tonight brings you another opportunity to view the Aurora Borealis… on snowmobiles!
King Crab Safari & Husky Sled Adventures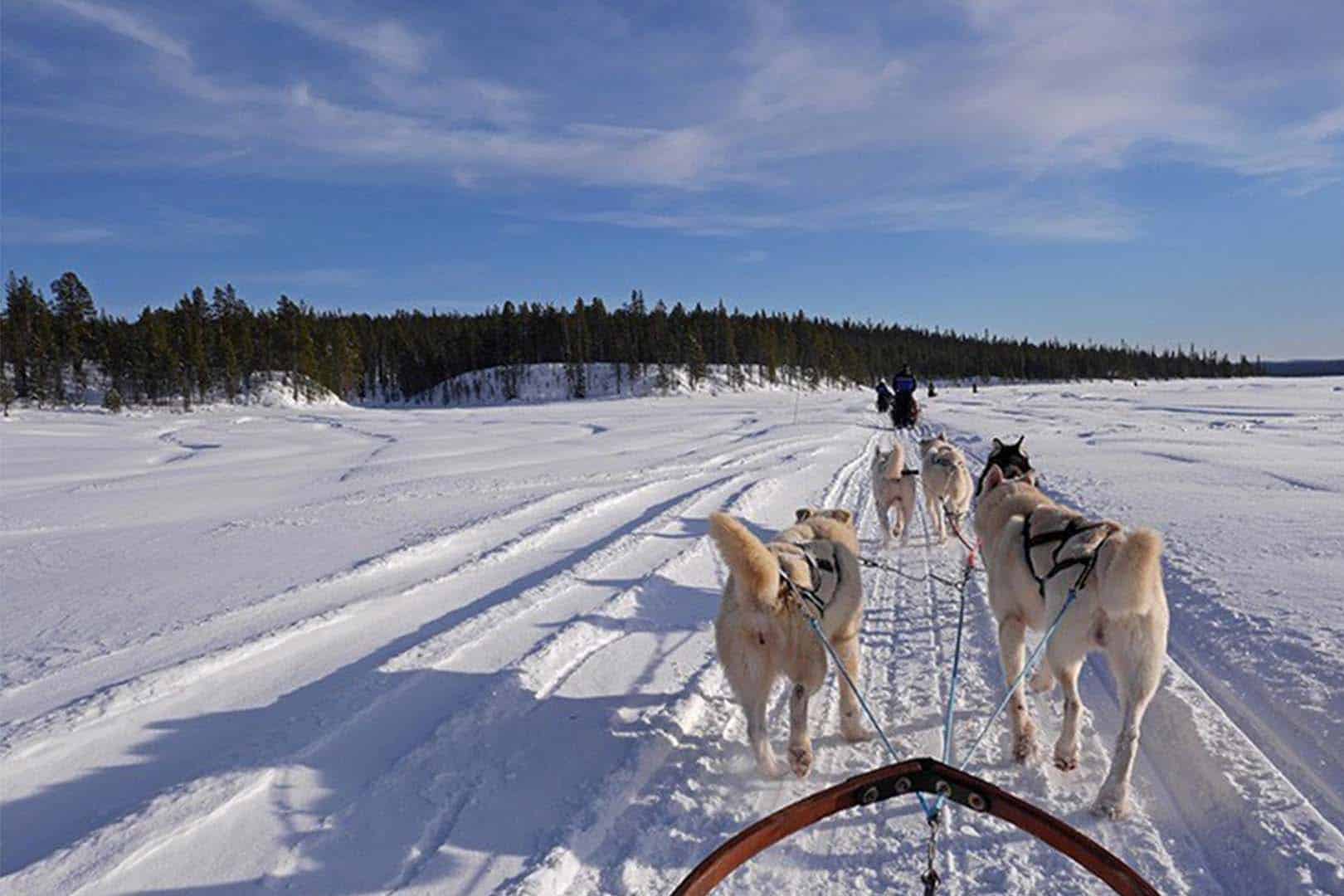 Venture out into the waters in search of the majestic King Crab, then eat the delicacy for lunch. At night, have your third opportunity to view the Northern Lights, this time on an exciting Husky sledding tour!
Snowshoeing & Night at the Ice Suite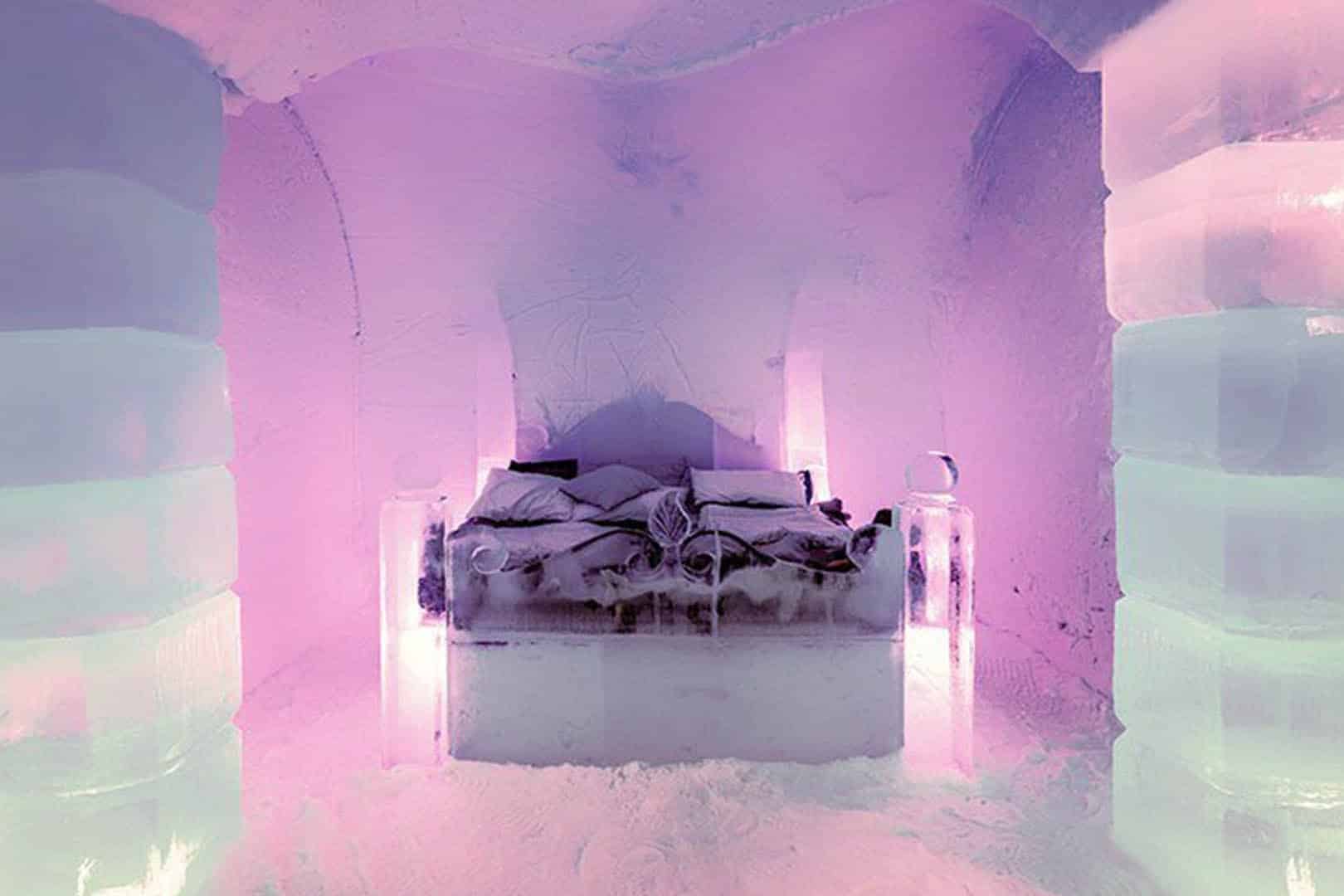 Experience the peaceful tranquility of your Arctic surroundings on a guided snowshoe walk. For your grand finale, spend the night in a (comfortable) suite made entirely of ICE, a tremendously unique experience.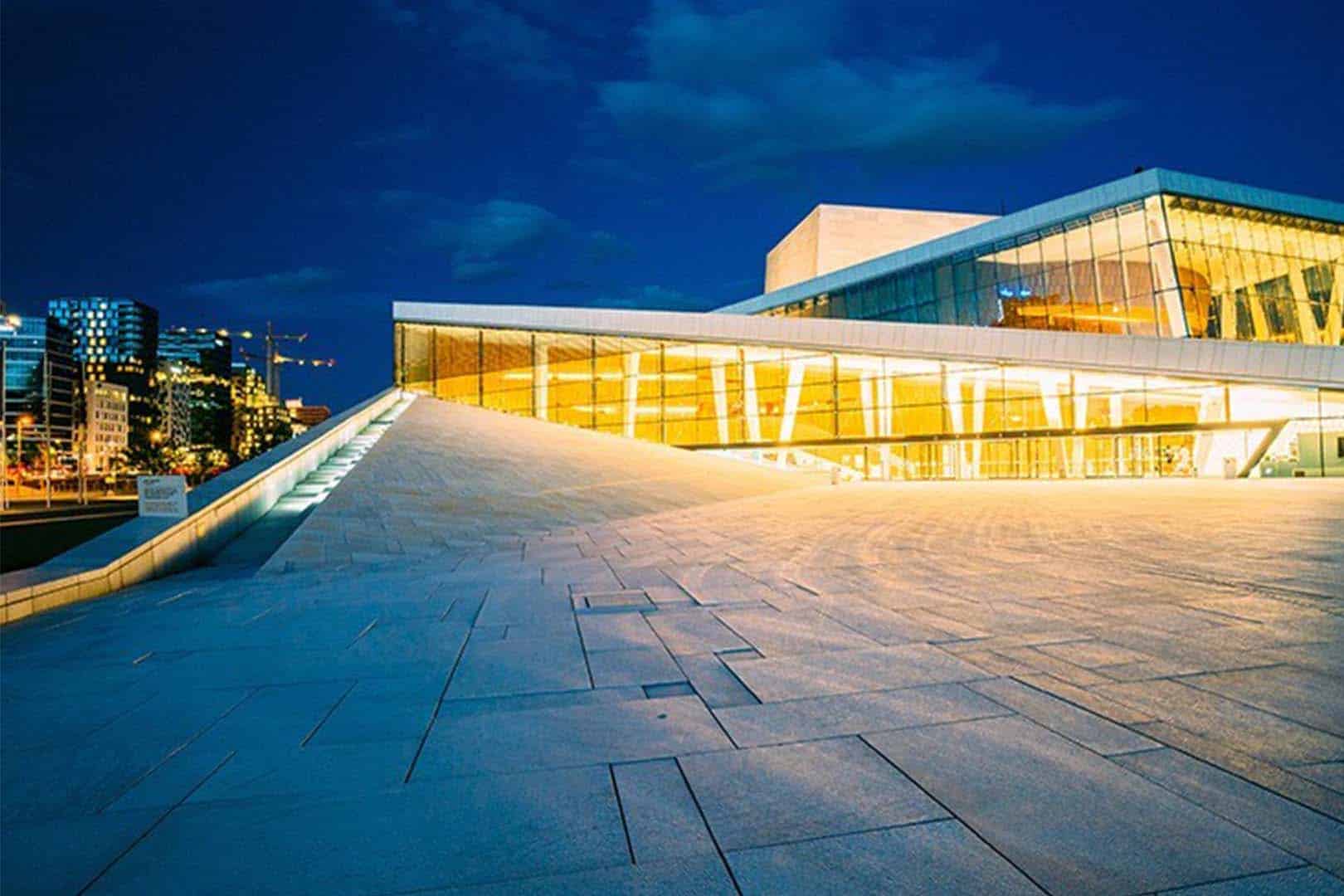 Conclude your adventure with a return to Oslo for a night at a hotel by the airport, making your return home very convenient and stress-free.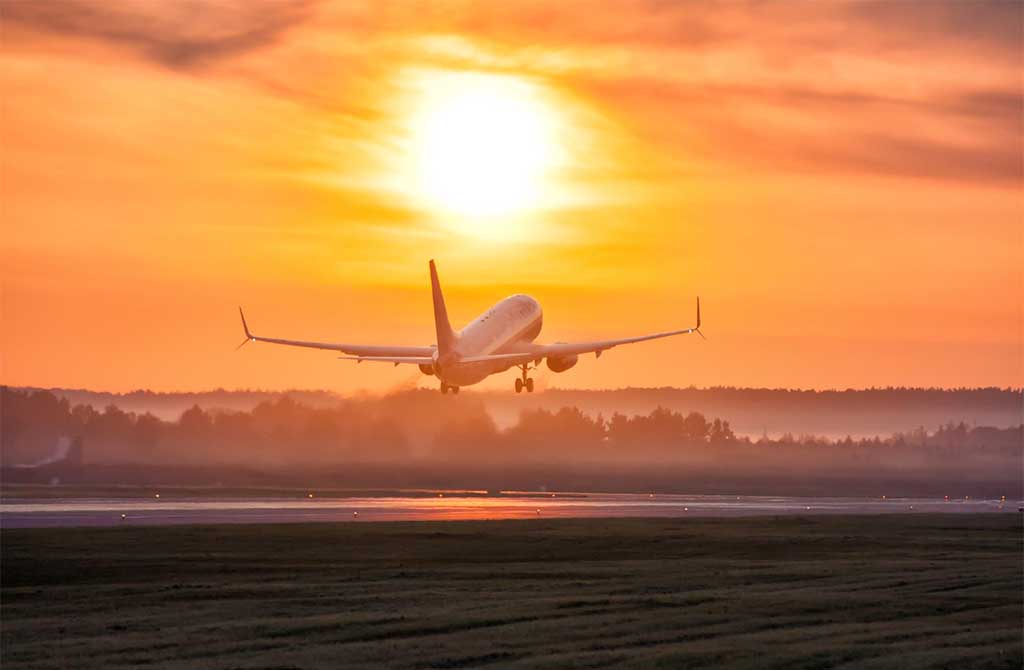 Your Norwegian Lapland adventure ends after a delicious breakfast and short walk to the airport.
This is how our awesome clients described their experience on this independent journey.

Jennifer H.
(Scottsdale, AZ)

Experiencing Norway in so many different ways was my favorite part of the trip. Veronica and Shawwna really delivered a personalized experience! We took every form of transportation (plane, trains, cruise ship, ferry, bicycles, kayaks, funicular, vehicle, super jeep, speed boat, foot) It was incredible! Every connection we had was flawless! In Balestrand, which was absolutely beautiful, we rented bikes since the kayak trip was cancelled and had a wonderful ride and the best apple cake I have ever had! Every town guide we had was so interesting, knowledgable and added a personal touch that was really memorable and special. In fact every guide we had from our transfers from the airport to kayak, bike and super jeep were awesome. You really listened and catered our trip to the experience we were looking for in Scandinavia. Also planned our two day lay over in Iceland to make the most of that time! Thank you again for really delivering an unforgettable experience!


Julie G.
(Santa Ana, CA)

I helped design a 2 week Norway Tour with my sister-in-law for ourselves and our spouses (my brother) which we completed in October 2019. My ancestors came from Norway, so it was a long-awaited trip for me. The itinerary was similar to the Deluxe Norway Winter Tour online. We visited Oslo, Bergen, Flam, Alesund and Kirkenes. We participated in the first "Winter Early Bird Package" at the Kirkenes Snow Hotel (we got to do dog-sledding, snowmobiling and snowshoe walking very early in the season). The tour exceeded all our expectations! The travel connections were flawless, the flights, train rides, bus passes all worked, and we felt safe and empowered to enjoy ourselves immensely. Veronica helped us decide and plan which places to go, but also listened to our individual requests for what we were seeking. Our planning process started in March and took about a month (e.g. we needed an extra day in Oslo to meet my 2nd cousin and his family)! Veronica was patient with us. Shawnna then took over to secure the exact schedules and reservations/tickets so that we didn't have to worry. From the airlines to the individual drivers, everyone showed up and did their jobs. I appreciate all the work Discover Scandinavia Tours did, and highly recommend their services to everyone! I could write more, no one reads that much!


Derek L.
(Huntersville, NC)

We've just returned from the most amazing 11 day trip to Iceland and Norway to spend Christmas under the Northern Lights and I could not be more pleased with the work that Marcelo and Discover Scandinavia Tours did to make this bucket list trip an incredible success. From fantastic centrally located hotels, to tours and activities that even my teenagers are still raving about, to worry free transportation and logistics, Marcelo made sure we could spend our time and energy on enjoying our trip and making family memories. Our experience started with Marcelo working very closely with me to understand the types of experiences we were looking to have, from outdoor activities to cultural exploration. He then provided a fantastically comprehensive itinerary and worked diligently to answer my questions and provide valuable ideas and options as we fine-tuned the plan. During the trip, he followed up several times to make sure that everything was exceeding our expectations. I've traveled extensively, working with many different travel providers. The service provided by Marcelo is fantastic and I highly recommend DST to anyone looking for a wonderfully personalized and flawlessly executed Scandinavian vacation.


After landing at Keflavík Airport, you will travel to your hotel in Reykjavík. Located in the heart of Iceland's capital city, Hotel Borg offers the best in both style and comfort. Following check-in, connect with your Tour Director before a visit to the Sky Lagoon. Relax in the warm waters of the geothermal lagoon and soak off your jet lag as your gaze upon incredible views of the North Atlantic. End your day with a gourmet kickoff dinner where you will get to know your fellow travelers and taste delicious Icelandic dishes. Your group tour of Iceland has officially started!
After breakfast, join a driving tour of Iceland's capital. Notable sights include the famous Hallgrímskirkja Church, Harpa Concert Hall and the unique Sun Voyager sculpture. Following your tour, you will have free time to experience the city on your own. End your day with a delectable dinner and a drive to view the Northern Lights, if the skies are clear that night. If they are not, don't worry. We will have many other opportunities!
Day 3 is dedicated to Iceland's Golden Circle, which is made up of three must-see sights: Gullfoss waterfall, Geysir geothermal area and Thingvellir National Park. Nearby, at Fridheimar, you will enjoy a beautiful show with Icelanic horses and some organic, tomato-based delicacies as well. Following your guided tour of the Golden Circle, we will drive to Landeyjahöfn harbor and board a ferry to the Westman Islands. The short 45-minute boat ride will give you a new perspective of Iceland's south coast. When the ferry docks on the main island, Heimaey, you might even spot a brave sheep grazing on the rocky cliffs surrounding you! Enjoy a delectable dinner at Hotel Vestmannaeyjar, your cozy accommodation for the evening.
Our private tours allow travelers to explore Scandinavian destinations with programs offering a great balance between pre-arranged activities and free time to explore. When implementing one of our private programs for you, we handle all the logistics involved, including: hotels, airport transfers, transportation from city to city and all guided activities and excursions. You will not be with a Tour Director throughout the program, but you will enjoy a number of sightseeing experiences led by experienced local guides. We can work with your desired dates, provided that availability exists at the many services involved in your program.
This option is ideal for travelers who enjoy traveling independently and with a higher degree of flexibility to explore each location on their own.
Technically, Scandinavia refers primarily to Norway, Denmark and Sweden. When thinking of Nordic Countries, add to the list Finland and Iceland as well. Discover Scandinavia Tours can take you to any location in Norway, Sweden, Denmark, Finland and Iceland. Currently we also offer extensions in Estonia, which is of particularly convenient access when visiting Finland, given that Tallinn – Estonia's beautiful capital – can be reached by a short ferry ride from Helsinki.
If you are interested in a group tour, you can book any departure as long as there are seats available (but remember: we have a maximum of 12 seats per departure, so booking early is recommendable). If you want a private tour, you can book as far as 2 years in advance. For last-minute travelers, please keep in mind that we need a minimum of 30 days to implement a private program.
With our group tours of Scandinavia you can choose from a number of fixed departures throughout the year. If you need more flexible dates, our private tours allow us to work with any dates you have in mind, provided that we find adequate availability at all hotels and other services included in your particular program.
Yes, we do. For details regarding commissions, please visit our TRAVEL AGENT portal.
You will find our cancellation policy, along with all our terms and conditions, RIGHT HERE.
In short, you can typically view the Northern Lights between September and March. But if you really want a memorable Northern Lights vacation, we created an entire blog post dedicated to this question, which you can read RIGHT HERE.
Looking for a Summer Adventure?
See our 12 day independent summer tour of Norway