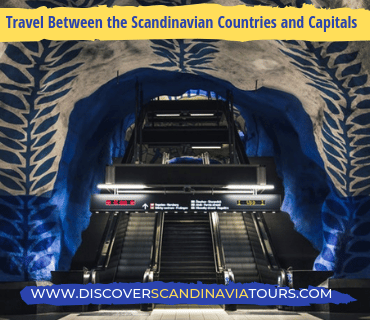 Traveling between the Scandinavian countries can be done in many different ways depending on the destinations you want to visit.
Norway, Sweden, and Finland are all connected and pretty easy to get around. Denmark is only a 20-minute ferry ride away from Sweden. Just enough time to enjoy that shrimp sandwich.
When it comes to Iceland, you have a little further to travel to reach the rest of Scandinavia. Let's look at some of the best ways to travel between Scandinavian countries.