DISCOVER SCANDINAVIA TOURS BLOG
There's nowhere else like Iceland in the world, and we wouldn't have it any other way. A place where continents literally collide, a visit is a chance to explore Earth at its most primeval, yet beautiful.
Whether you stick to the well-trodden exploits of the Golden Circle or Route 1, the ring road which circles the island, or head off the beaten path across meadowland home to the huldufólk (hidden people or elves), you're never far from an adventure in Iceland.
We've broken down each of the distinct regions below, highlighting some of the must-see landmarks and attractions.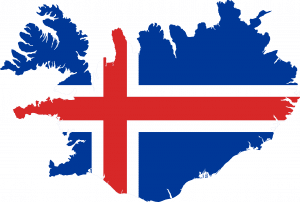 A sparse population has helped preserve the unspoiled nature of the Westfjords region. Only about 10% of visitors to Iceland make it to this region of Iceland. Those who do immediately see why it is often included in Best of Travel lists.
Most travelers will begin their visit to Iceland in the Reykjanes region as it is home to Keflavik International Airport. Attracting over 1 million visitors a year, the Blue Lagoo is one of Iceland's most popular attractions.
Home to Iceland's largest forest, and picturesque fishing villages, East Iceland has a lot to offer visitors. The region is host to many arts and music festivals, and you'll also get to see Europe's largest glacier – Vatnajokull Glacier.
Some of the most famous sights in Iceland are in the South: Geysir geothermal area, Diamond Beach, and the spectacular Gulfoss waterfall to name a few. The black sand beaches should not be missed, and the South is also the gateway to The Westman Islands home to the largest puffin colony in the world as well as a beluga whale sanctuary. We must not forget Thingvellir National Park, which together with Geysir and Gulfoss, completes the popular Golden Circle of attractions.
This region of Iceland is probably the most geologically diverse. With numerous fjords, caves, volcanoes, glaciers, and hot springs to explore. At Vatnshellir Cave, you can follow in the footsteps of Jules Verne's Journey to the Center of the Earth. Enjoy a geothermal bath with water from Deildartunguhver, Europe's most powerful hot spring, and in the Snaefellness peninsula you can view some of the locations used for Game of Thrones.
The North is home to Iceland's second-largest urban area, Akureyri, located in Iceland's longest fjord, Eyjafjörður. Akureyri is rich in culture and history, and has a charming downtown full of late nineteenth-century wooden houses. You will also find the Húsavík Whale Museum and the Seal Center in Hvammstangi in the North. Dettifoss Waterfall, the most powerful in Europe, is a sight to be seen! Another must-see location is Lake Mývatn, where visitors can enjoy an exceptional variety of waterbirds and rock formations. North Iceland is also a great location to experience the awe-inspiring midnight sun phenomenon and the Northern Lights. Reykjavik: Reykjavík is a city that is both cosmopolitan and small-town; vibrant and sophisticated; young-at-heart and yet full of history. Offering a mix of new and old monuments and buildings, one modern building worth a peek is the Harpa Concert Hall, an oceanfront music and conference center. Everything in Reykjavík is close by, making it easy to get around the museums, galleries, theatres, and cafés by foot or bike. Wherever your itinerary takes you, you're sure to return home with a myriad of tales worthy of an Icelandic saga.
STAY INFORMED ABOUT COVID & TRAVEL IN SCANDINAVIA